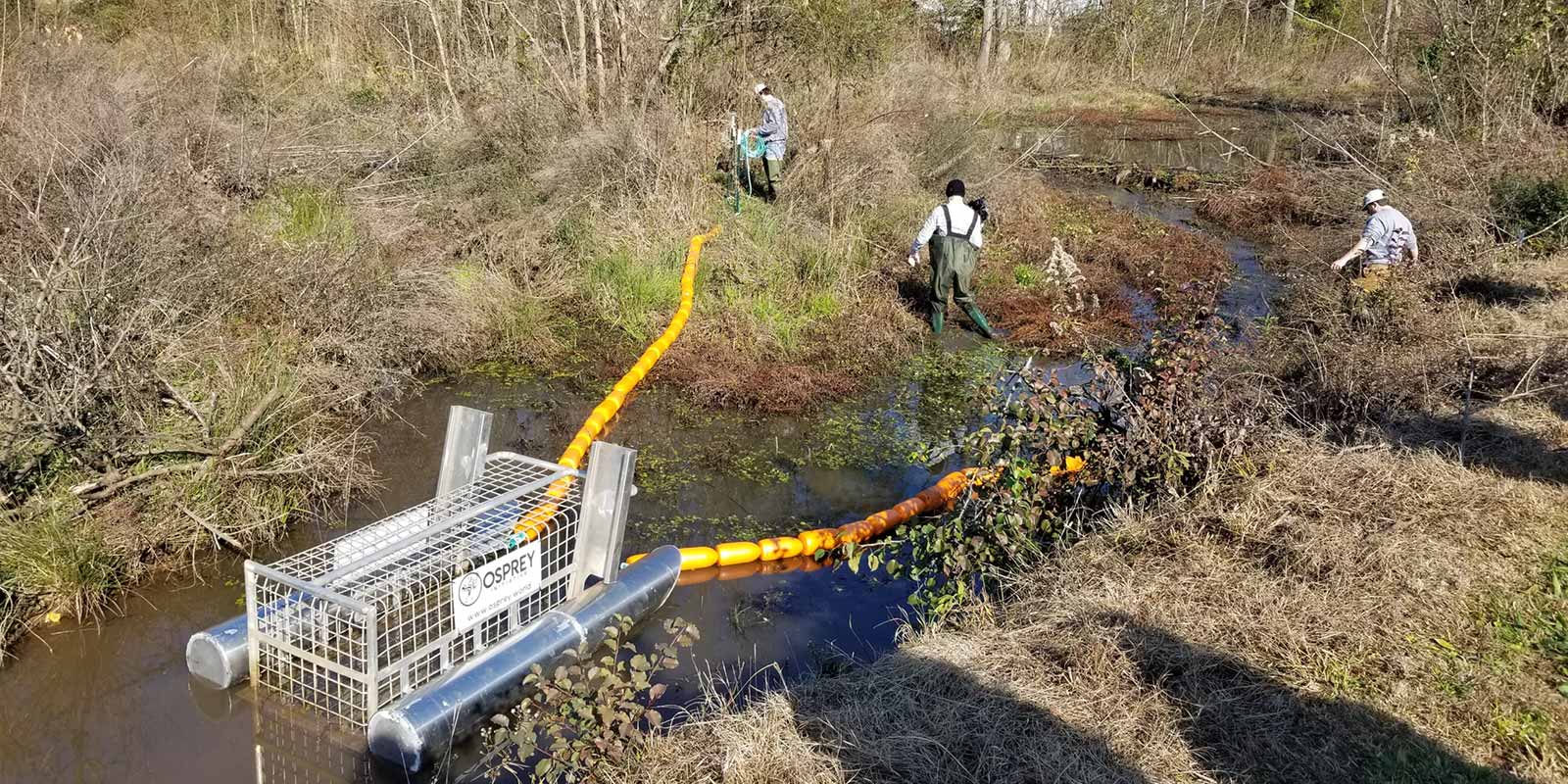 On December 8th, two litter gitter trash capture devices were installed in creeks in the cities of Trussville and Brighton, thanks to generous funding from the Jefferson County Department of Health.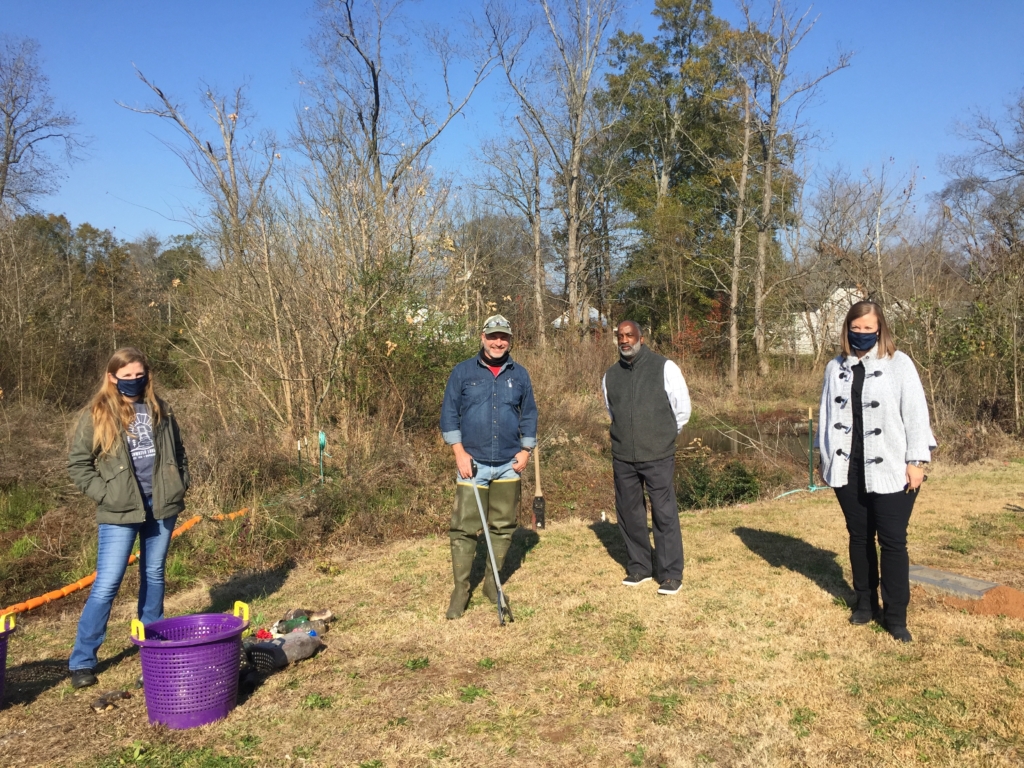 Over the past year, Freshwater Land Trust, a Birmingham-based nonprofit, and Osprey Initiative, LLC, the designer of the litter gitter devices, have been installing these devices throughout Jefferson County, in conjunction with partnerships with various organizations and municipalities. In total, there are now ten litter gitters in the county in both the Cahaba River and Black Warrior River watersheds.
In total over the past year, over 2,500 pounds of litter has been removed from local waterways in the county thanks to these litter gitter. That number will only increase thanks to JCDH's two additional devices.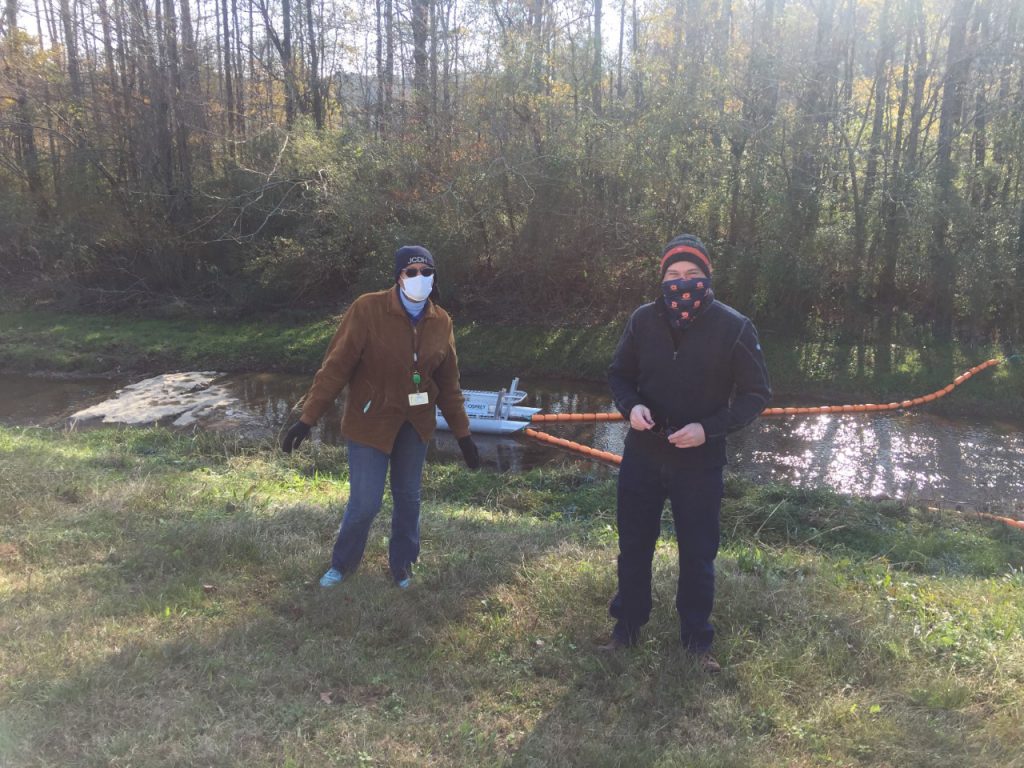 The newly installed Trussville litter gitter is located in Pinchgut Creek, a tributary to the Cahaba River. Other partners vital to this installation include the City of Trussville and the Cahaba Riverkeeper.
The litter gitter in Brighton, depicted in the cover image, is located in an unnamed tributary to Valley Creek in the Black Warrior River watershed at the Brighton Memorial Garden Cemetery. Many thanks to the Brighton Memorial Garden Cemetery, the City of Brighton, and the Black Warrior Riverkeeper for partnering at this location.
To see a map of all the litter gitters in the county, click here. Thanks to all our partners for cleaning our waterways and communities!