Are you a fan of Freshwater Land Trust?
Freshwater Fans are individuals who want to give back to nature. They want a greener, cleaner, more accessible world outside their door.
If you value beautiful forests, clean water, and walkable trails, you are already a fan of what we do. Why not make it official? As a Freshwater Fan, you will provide critical support for conservation and outdoor recreation throughout Central Alabama.
Individuals that give at least $25 in a calendar year automatically become a Freshwater Fan for one year and can opt-in to receive the benefits detailed below.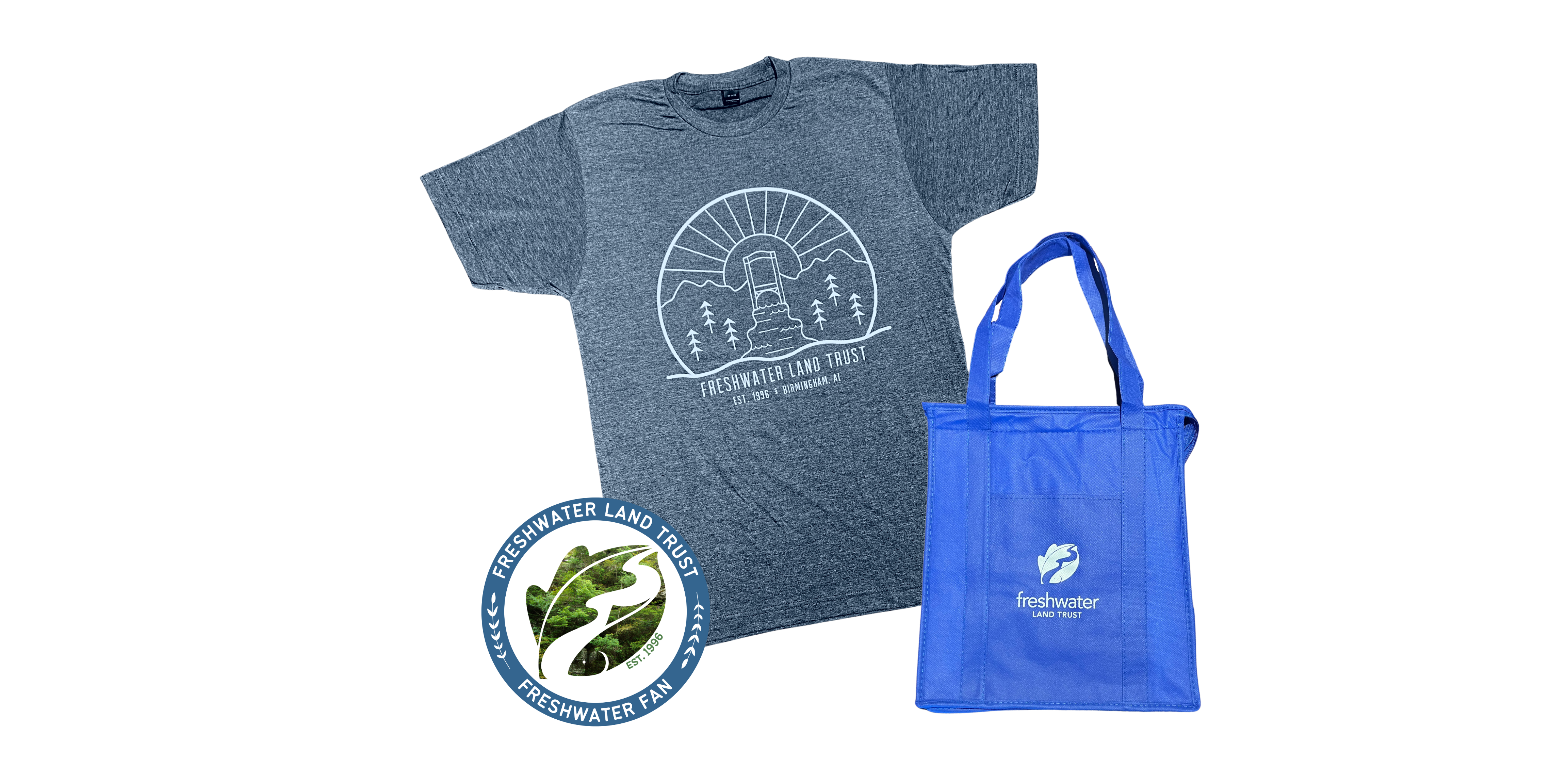 Freshwater Fan Levels and Benefits
Watercress fan: $25 – $149
Annual Freshwater Fan sticker
Invitation to annual Fans only event
Vermilion fan: $150 – $499
Watercress benefits plus…
Freshwater Land Trust T-shirt
Rush fan: $500 – $999
Vermilion benefits plus…
Freshwater Land Trust insulated tote bag
Darter Society: $1,000+
Rush benefits plus…
An exclusive, staff-led experience
Support your natural world and become a Freshwater Fan today!
About Freshwater Fan level names
Watercress darters, vermilion darters, and rush darters are endangered fish species that all call Central Alabama home. Freshwater Land Trust protects and enhances darter habitat as part of our mission.
We hope you'll join the club. Our individual donors are critical to our conservation and outdoor recreation work in Central Alabama!
For larger gifts, please call us at 205-417-2777 to discuss outdoor experiences and naming rights.