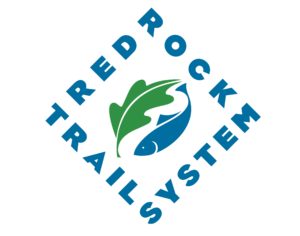 The Red Rock Trail System® is a network of trails, parks, bike lanes, and sidewalks in Jefferson County, Alabama. Since 2010, we've completed 129 miles of trails!
We have put a few lists together highlighting some of the different trails within the full Red Rock Trail System:
Interactive Map: Red Rock Trail System
Use our interactive trail map to locate completed trails, read about trail features, and view on-the-ground photos. Click the icon on the top left corner of the map to view the legend. Click here to view the map in a separate window.
Tips for using the map
As a new user, it might be easier to explore the map on your computer, instead of on your smart phone.
Zoom in and out to see different trails throughout Jefferson County.
Click on a trail for information, including trail head locations, available parking, and photos.
Using the information window: On the map, click the icon in the upper left corner to view our list of complete trails.
Using the information window: Click on the name of a trail to learn more and to view it on the map.
Contact Carolyn Buck if you have questions or know about a Red Rock trail that you don't see on the map.
Types of trails
There's a type of trail for everyone, whether you're walking, running, hiking, or biking! These are the common trail types you'll find throughout the Red Rock Trail System:
Greenways: Off-road, multi-use trails with a developed surface.
Natural trails: Off-road trails with a natural surface.
Bike lanes: Lanes for bike use only.
Complete streets: Streets designed for all users, including bike lanes and sidewalks.
Sharrows: Shared lanes for both bikes and cars.
Learn more about Greater Birmingham's growing Red Rock Trail System