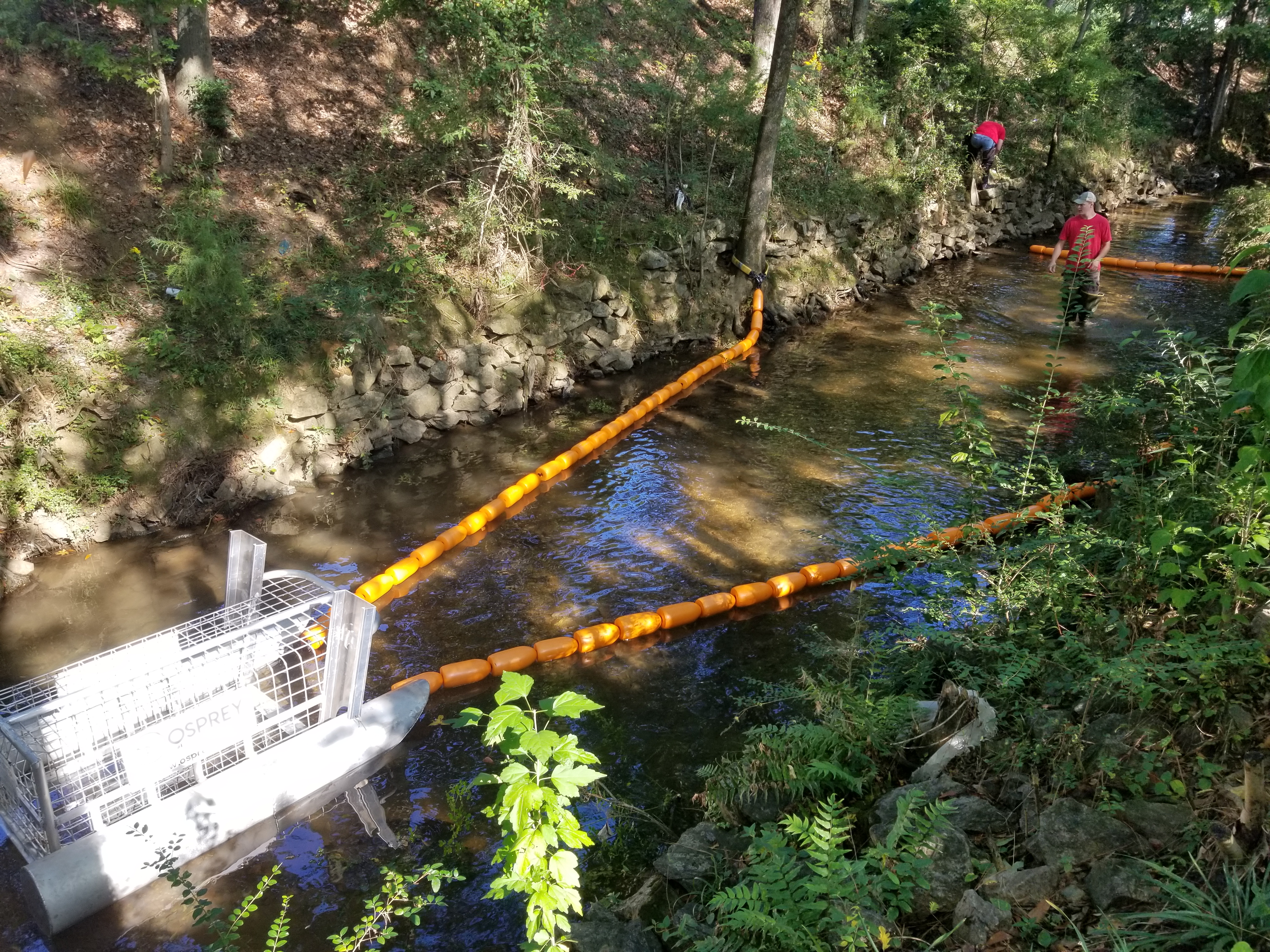 On October 1st, a litter gitter trash collection device was installed in Village Creek at East Lake Park. This brings the total to eight litter gitter devices throughout Jefferson County.
Through a grant from the Coca-Cola Foundation, River Network is partnering with Freshwater Land Trust, Osprey Initiative, and Village Creek Society to manage the East Lake Park litter gitter. It is expected to be in place until February 2021. Black Warrior Riverkeeper and the City of Birmingham are also instrumental partners in this project.
On site during the installation, Osprey Initiative already collected over 40 pounds of trash from around Village Creek. Project partners have also begun discussions about organizing community clean-up events at East Lake Park.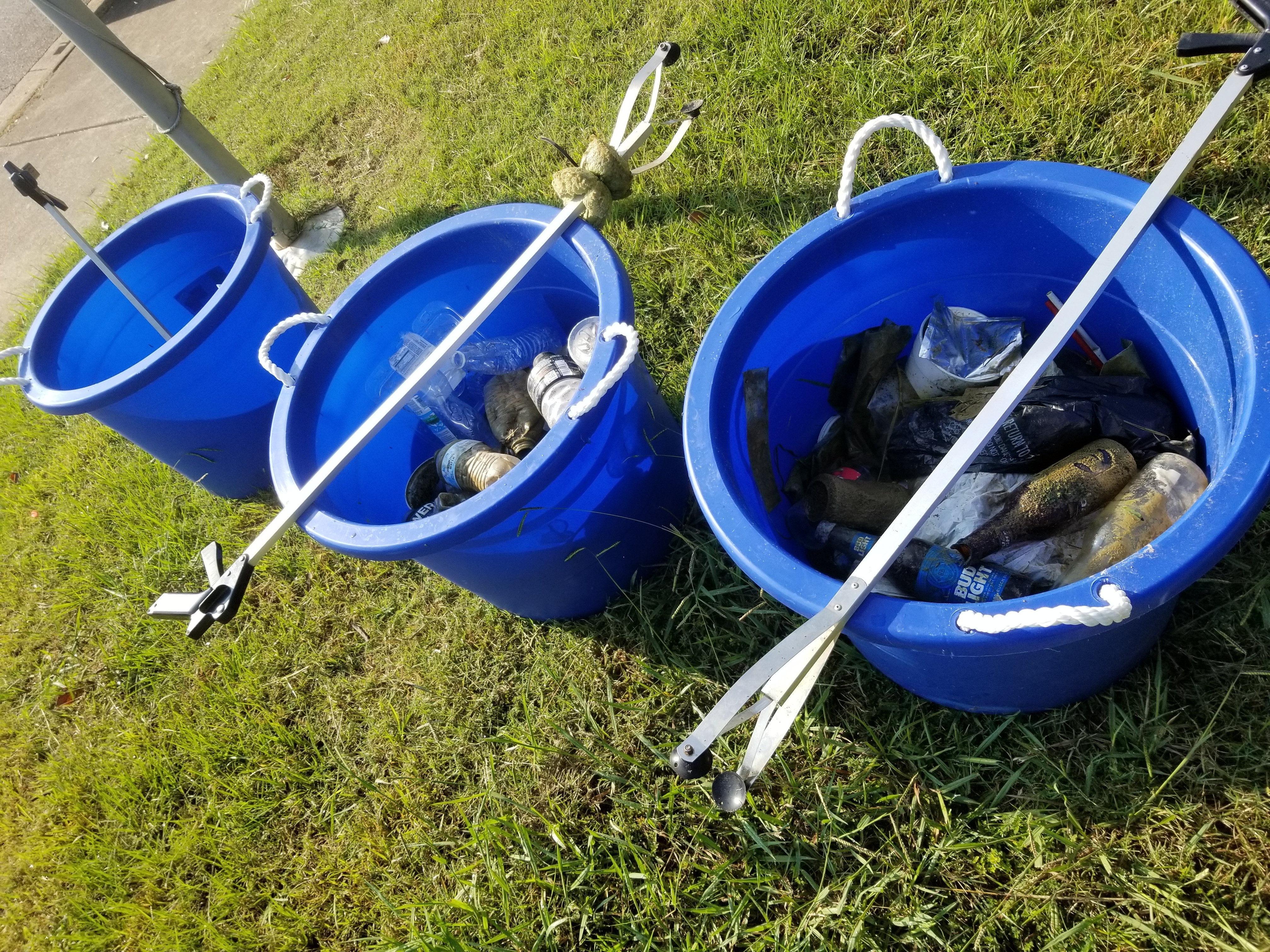 River Network helped start the momentum for litter gitters in the Greater Birmingham area in December 2019, when they funded a three month pilot project at Valley Creek, also through a Coca-Cola Foundation grant.
Afterwards, Freshwater Land Trust received a grant from the EPA to fund six litter gitters over three years. FLT continues to lead efforts for Project Litter Gitter throughout Jefferson County.
To show your support for this project and be listed as a "Litter Gitter Getter," please contact Sally LaRue at sally.larue@freshwaterlandtrust.org. (No financial contribution necessary)