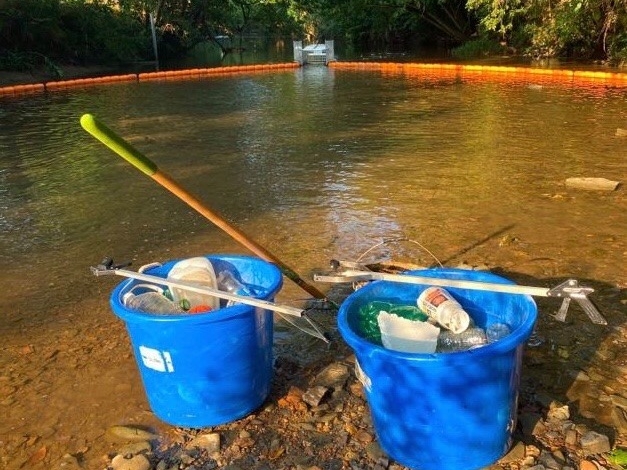 Earlier this summer, Freshwater Land Trust officially launched Project Litter Gitter. Through the EPA's Trash-Free Waters grant, awarded to Freshwater Land Trust and partners, there are six litter gitter devices in waterways across four municipalities:  one each in Bessemer, Homewood, and Vestavia Hills and three in Birmingham.
After being deployed for about two months, we are pleased to report that more than 500 pounds (more than 440 cubic feet) of trash has been removed from local waterways. Of that, 50% was recycled. Osprey Initiative, creator of the litter gitter device, empties it on a weekly or bi-weekly basis and recycles as much of the trash as possible.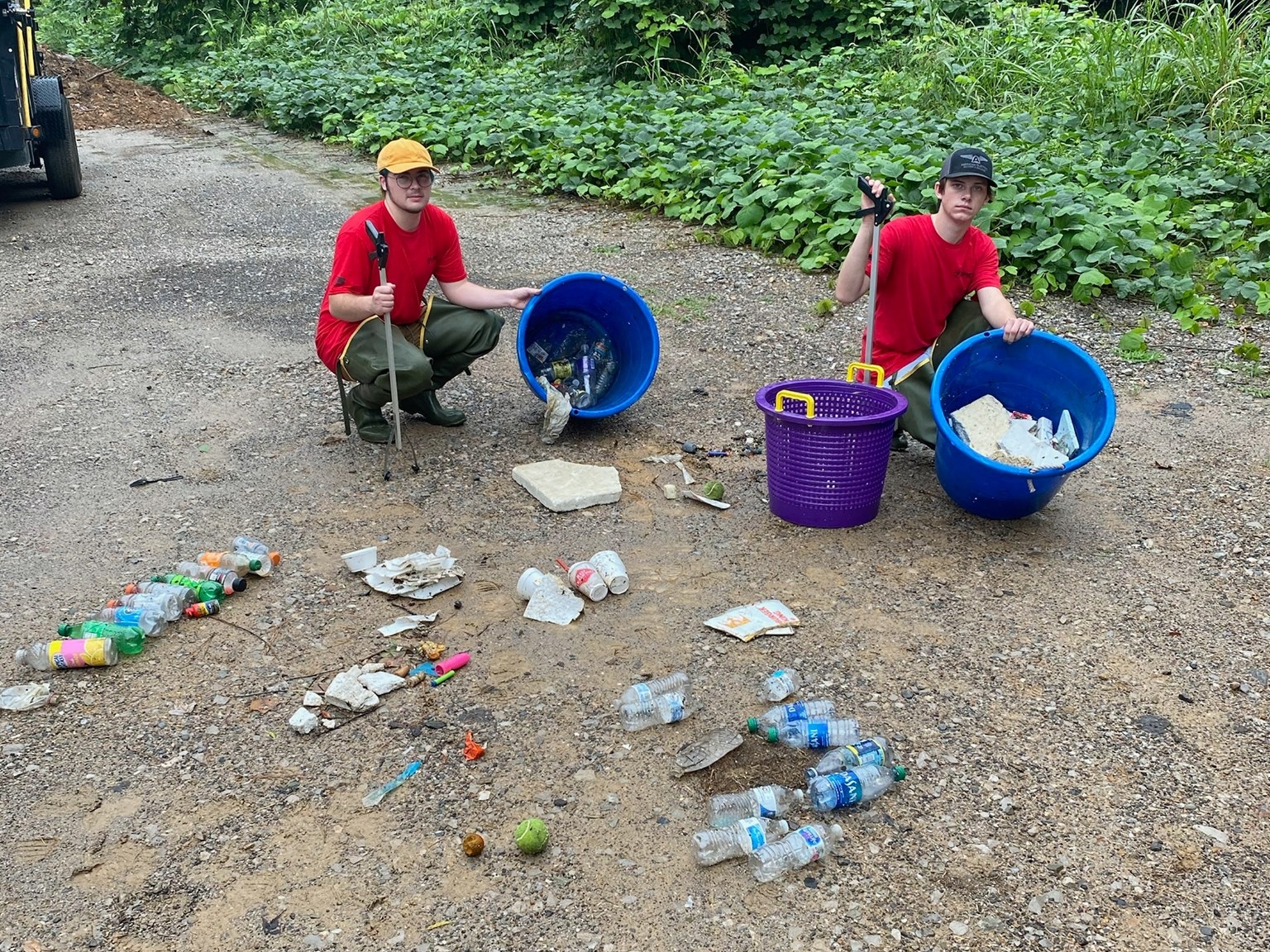 The six litter gitters will be in place for three years as part of the EPA grant, and other partners are taking additional steps beyond the grant. The City of Homewood installed a litter gitter in Griffin Creek in May, which means there are seven devices in place in the greater Birmingham area.
The major goals of Project Litter Gitter are to remove trash in or about to enter local waterways, to reduce future litter, and to educate the community about the importance of trash abatement and clean water. FLT continues to work with partners throughout Jefferson County to address litter in our waterways.