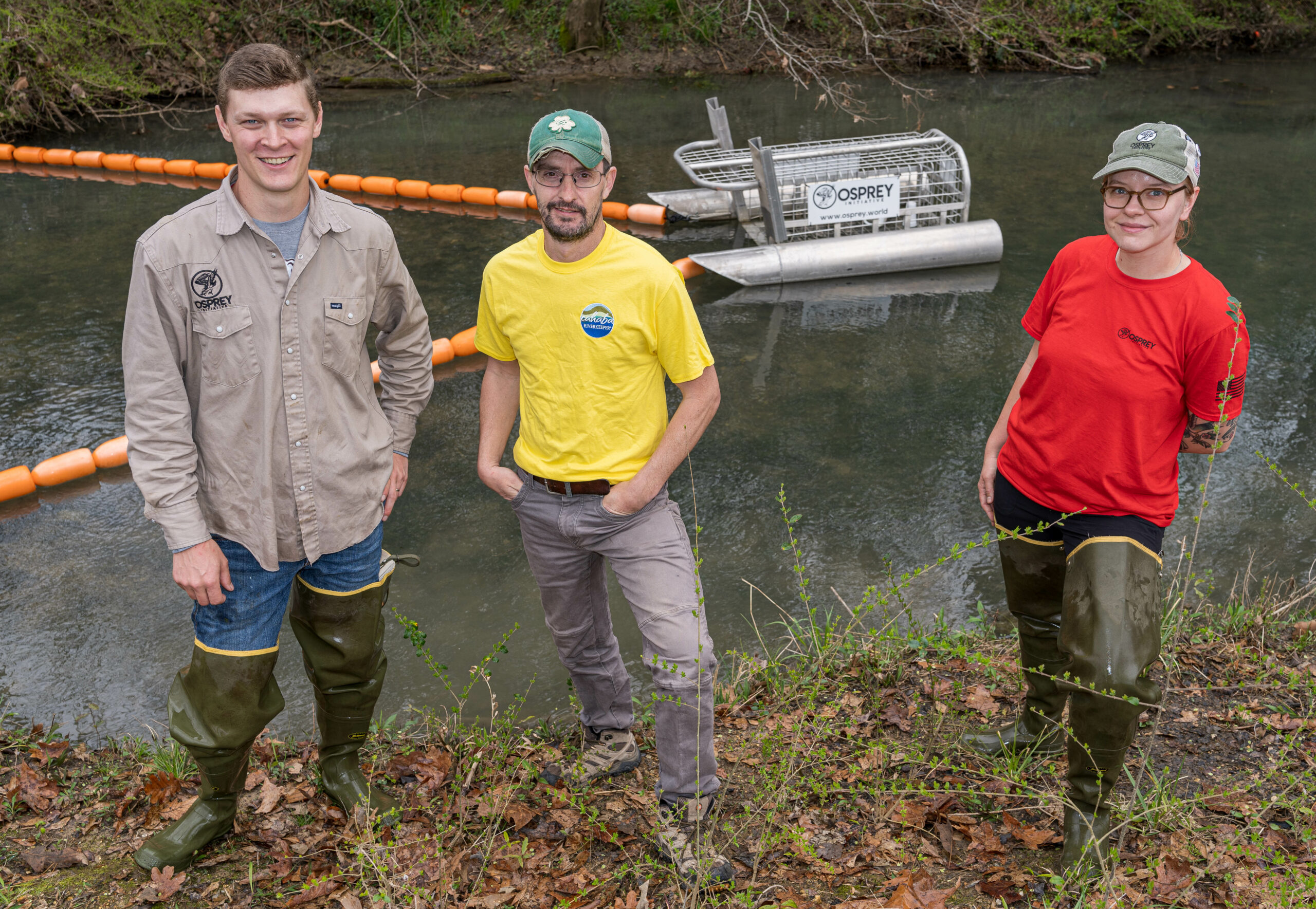 On Friday, March 11th, Project Litter Gitter partners installed a "litter gitter" device in Buck Creek near Buck Creek Park in Alabaster, Alabama. This is the first litter gitter in Shelby County, and one of eleven litter gitters in the Central Alabama region.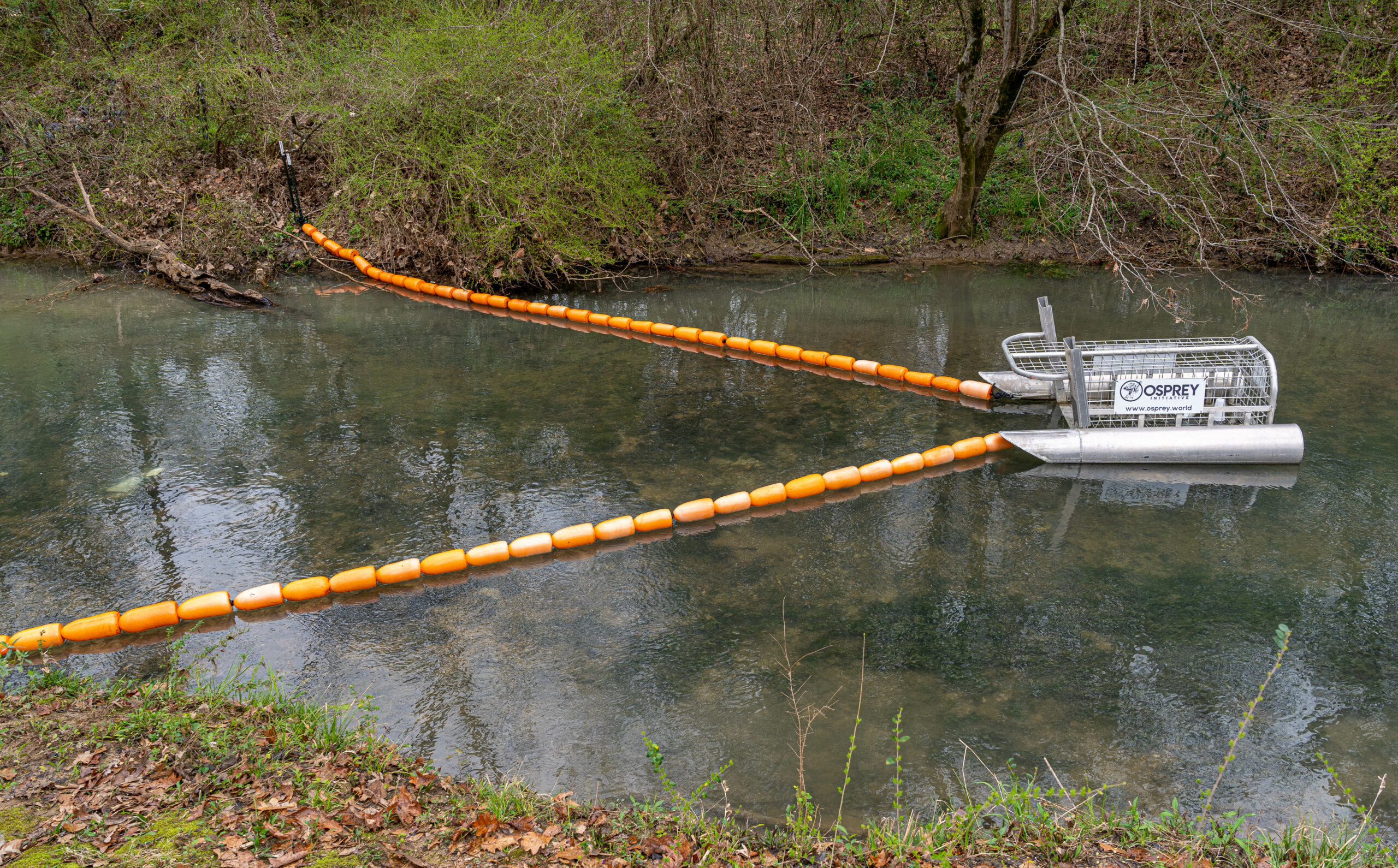 "We're happy to partner with the Cahaba Riverkeeper, Freshwater Land Trust, Osprey Initiative, LLC and the Environmental Protection Agency to install this litter gitter device in Alabaster's Buck Creek," said Alabaster Engineering Director Fred Hawkins. "This innovative device will help to keep the waterway clean along one of our most popular recreation corridors in the city."
A litter gitter is an in-stream trash collection device used to intercept floating litter from stormwater runoff. In addition to installing and maintaining the litter gitters, Osprey Initiative (the litter gitter contractor) collects the trash in each device on a weekly or bi-weekly basis and recycles as much of it as possible.
Osprey also performs tactical clean-ups at litter gitter locations, collecting trash 100 yards upstream and downstream of the traps.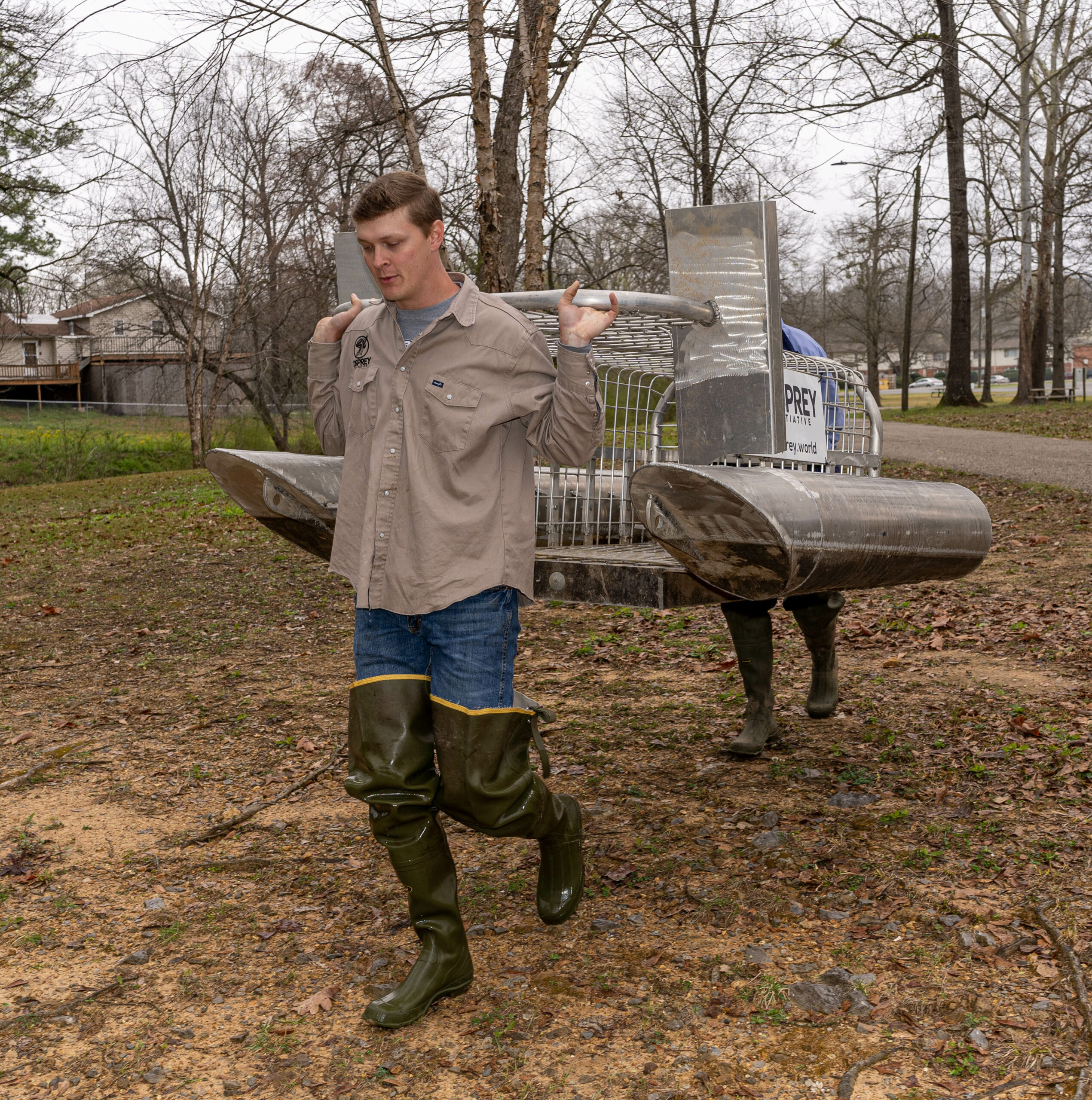 This device was relocated from its original location in McCallum Park in Vestavia Hills. It is funded through an EPA Trash-Free Waters grant awarded to Freshwater Land Trust in Spring 2020.
"We are excited to deploy a litter gitter on Buck Creek," said David Butler, Cahaba Riverkeeper.  "Buck Creek is an important tributary and has long been a priority for our water quality monitoring program because so many people swim, fish, and play in the water.  We look forward to seeing how much trash we catch before it reaches the Cahaba River."
Rusha Smith, Freshwater Land Trust's Executive Director, said the installation of the litter gitter is a great partnership opportunity with the City of Alabaster and a fantastic first location in Shelby County.
"This project has had a significant impact on our local waterways and communities," said Rusha Smith, Freshwater Land Trust's Executive Director. "Since the first litter gitter was installed in 2019, we have removed over 14,500 pounds of trash in Jefferson County. Now, we are excited to be extending the project into Shelby County."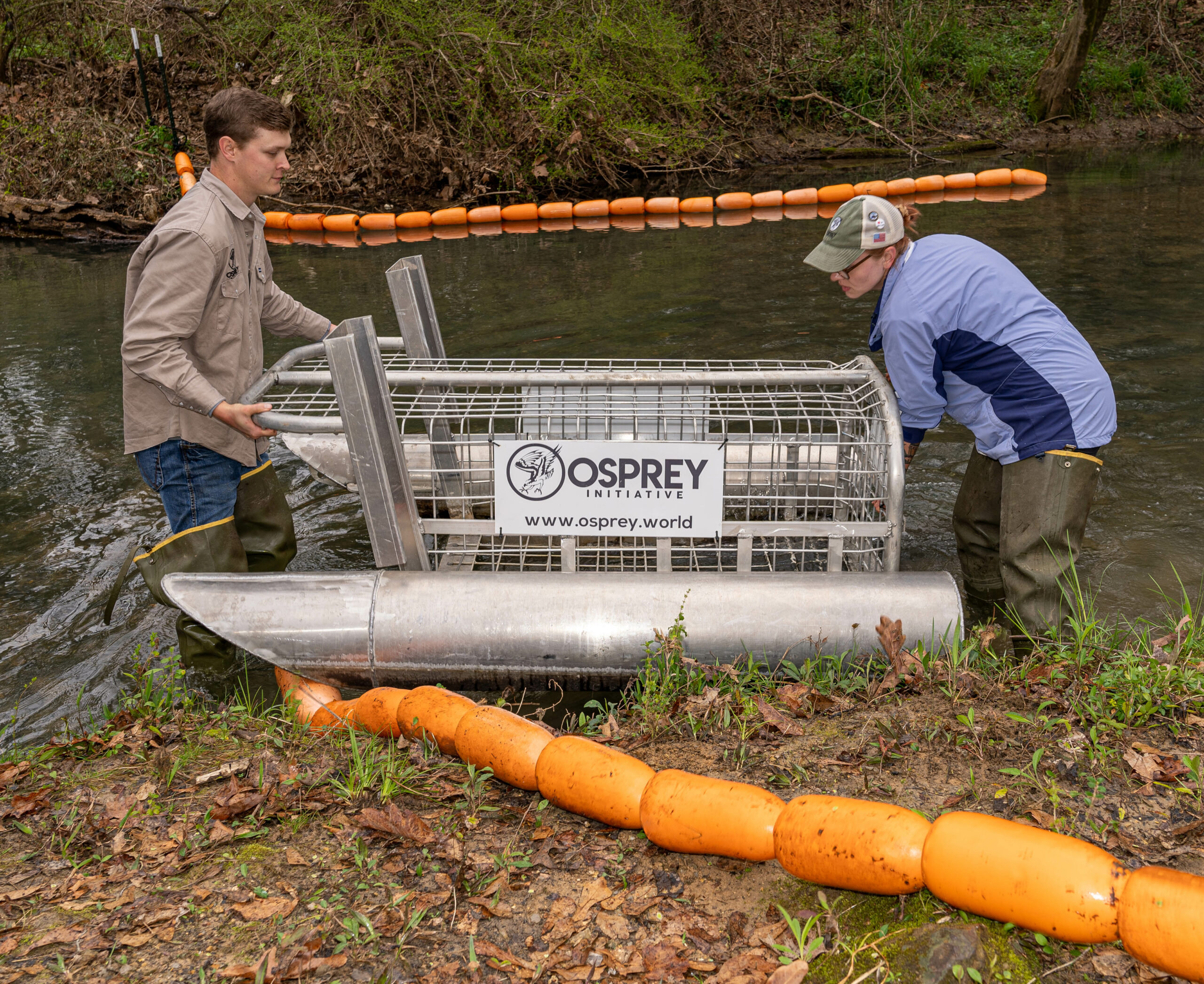 Other litter gitters in Jefferson County are in Valley, Village, Shades, Pinchgut, Griffin, and Five Mile Creeks. Project partners include Black Warrior Riverkeeper, Cahaba Riverkeeper, Jefferson County Department of Health, Birmingham Coca-Cola Bottling Company, Coca-Cola Foundation, River Network, Village Creek Society, Jefferson County Conservation District, ABC Coke, a division of Drummond Company, and the Cities of Bessemer, Birmingham, Brighton, Homewood, Tarrant, Trussville, and Vestavia Hills.
Freshwater Land Trust continues to lead Project Litter Gitter to facilitate cleaner waterways. To learn more about the project or to sponsor a litter gitter, visit freshwaterlandtrust.org/litter-gitters.