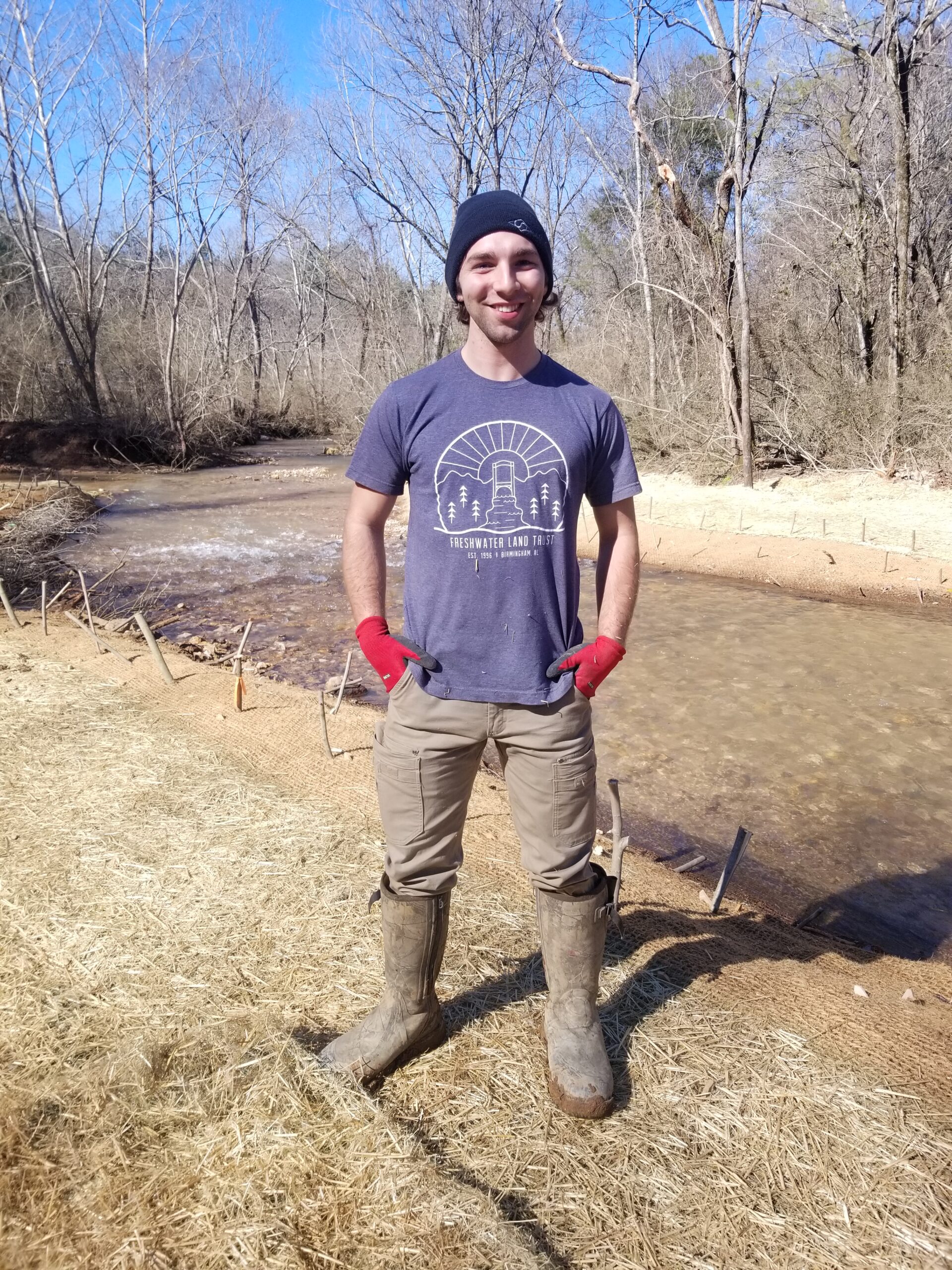 We are excited to welcome Ashton Regard to Freshwater Land Trust as our spring Stewardship Intern!
During the next few months, Ashton will work with FLT staff to assist with annual monitoring visits of FLT's properties, restoration projects, and organizing two habitat improvement workdays and one bioblitz – an event to catalog the biodiversity on a property.
Ashton holds a Bachelor of Arts in Urban Environmental Studies from Birmingham-Southern College. He has a background in work focused on outdoor education, conservation, and team-building, and he has researched conservation practices in both North and South America.
In his free time, Ashton can be found practicing Jiu-Jitsu, writing poetry, and enjoying the great outdoors.
Welcome to the team, Ashton!