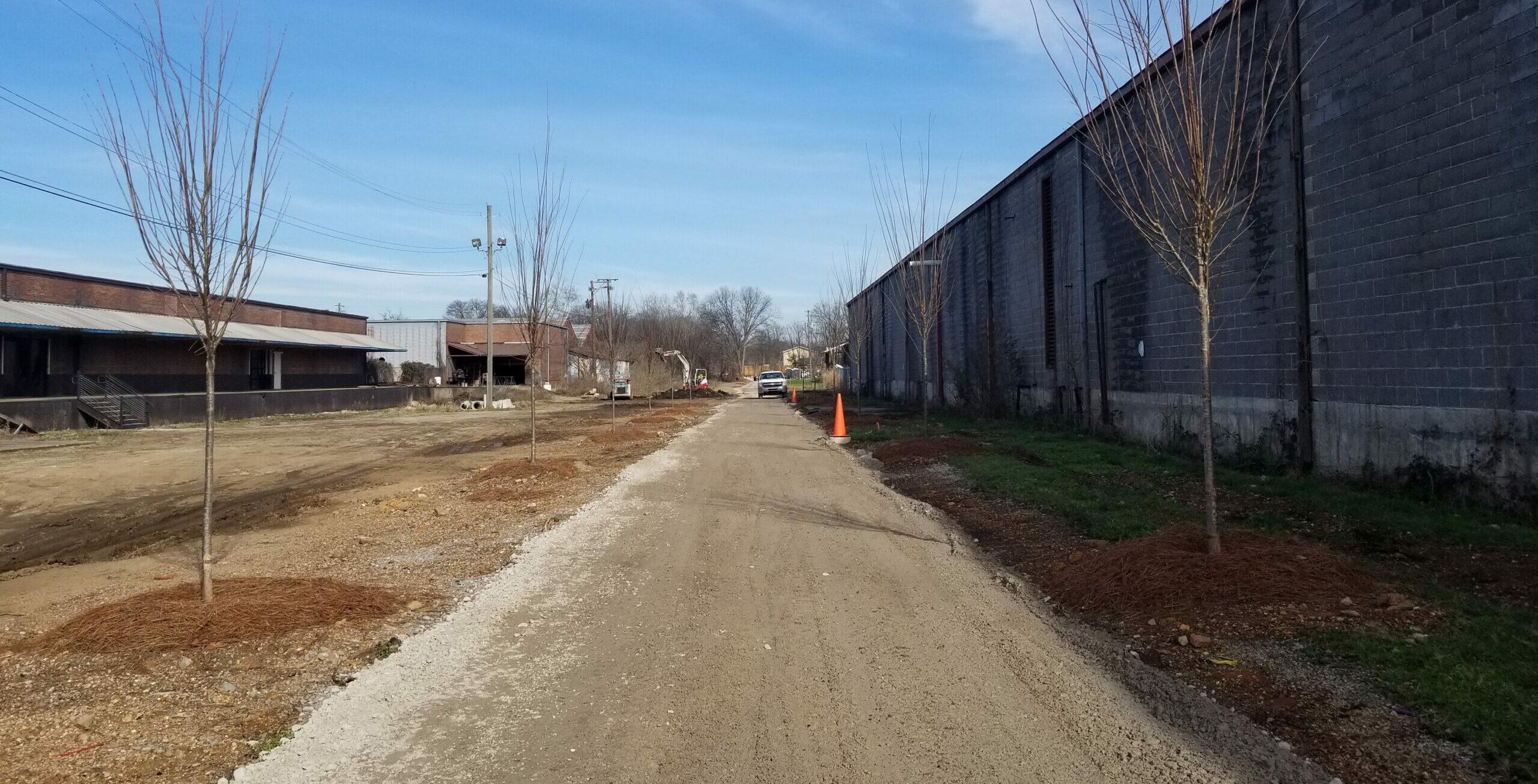 FOR IMMEDIATE RELEASE: 1/26/22 
BIRMINGHAM, ALABAMA — The Hugh Kaul Foundation's generous support to Freshwater Land Trust (FLT) for the growing Red Rock Trail System has resulted in naming rights for a major downtown trail that is in the works to be known as the Hugh Kaul Trail. 
"Trail projects of this magnitude aren't possible without committed community partners," said Carolyn Buck, FLT's Red Rock Trail System Director. "Hugh Kaul's investment shows their commitment to positively impacting the Birmingham community by facilitating downtown connectivity, recreation, and transportation."
The Hugh Kaul Trail will provide a safe, lighted, off-road trail for commuters, recreational users, and visitors. Its completion is a critical component to ultimately connecting downtown Birmingham to Ruffner Mountain. 
The Hugh Kaul Trail begins where the Rotary Trail ends on 1st Ave South and 24th Street and encompasses the existing trail that runs along 1st Avenue South to 34th Street. The next section, from 34th Street to Avondale's 41st Street, is currently under construction. The Hugh Kaul Trail will extend even further, connecting 41st Street to the historic Continental Gin Complex through an additional segment. This construction contract is currently in the works. The entire Hugh Kaul Trail, which is approximately 1.5 miles, is anticipated to be complete by the World Games this summer. 
The trail is part of Red Rock Trail System's Jones Valley Trail corridor that runs through the middle of Birmingham and includes outdoor destinations like Railroad Park, Rotary Trail, Sloss Furnaces, and the Pepper Place Market District. Commuters frequent the existing trail, cycling, running, and walking between Birmingham's eastern, western, and downtown communities. 
"The Jones Valley Trail corridor is already loved by many and will be accessible to many more after the entire Hugh Kaul Trail is complete," said Buck. 
FLT is currently working with the national active transportation company, Alta Planning + Design, and local engineering firm, Dynamic Civil Solutions, to update the Red Rock Trail System's 10-year master plan for trails throughout Jefferson County, including the Birmingham metropolitan area. Once complete, FLT will aggressively pursue the next trail projects and look to additional community partners for support. 
"We hope that Hugh Kaul's example will spark investments from other community partners," said Buck. "We are excited about what the Hugh Kaul Trail means for the future of Red Rock Trail System and the domino effect it could have on building future trails."
The Hugh Kaul Trail is part of the growing Red Rock Trail System, which Freshwater Land Trust is responsible for facilitating in Jefferson County, and it follows the completion of a number of popular other Red Rock trails, including Rotary Trail, Kiwanis Vulcan Trail, and the High Ore Line to Red Mountain Park connection.   
 For more details about the trail segments that are in the works, click here. 
About Freshwater Land Trust 
 Freshwater Land Trust (FLT) conserves, connects, and cares for land and water in Central Alabama, creating dynamic green spaces for future generations. A 501(c)(3) nonprofit organization, FLT works in Bibb, Blount, Dallas, Jefferson, Shelby, St. Clair, Walker, and Tuscaloosa counties. Since 1996, FLT has worked to conserve lands that are critical to protecting rivers and streams and that provide recreational opportunities for local communities. Learn more at freshwaterlandtrust.org.