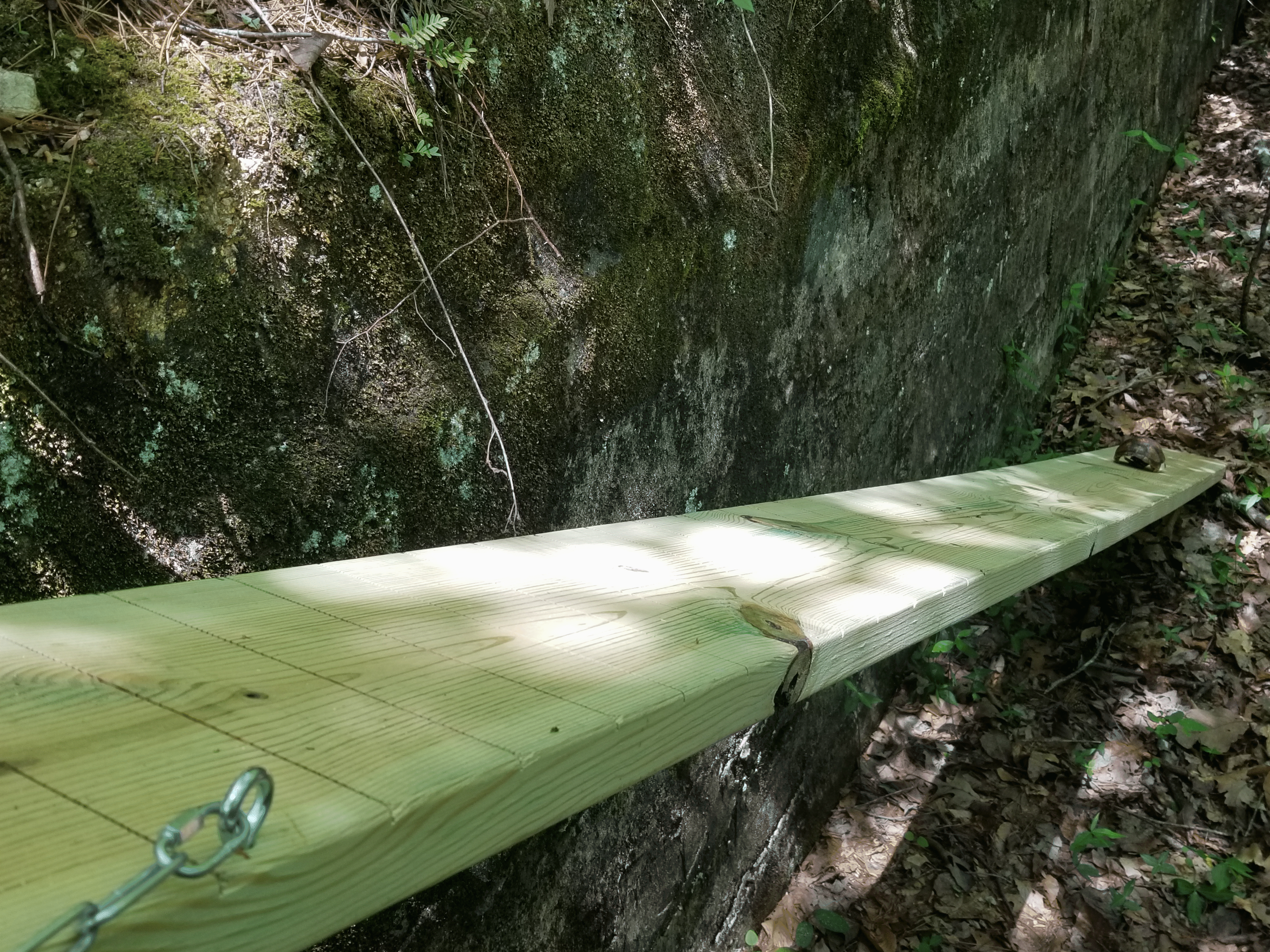 by Maggie Palmer
In March, Sam McCoy, FLT's Land Stewardship Director, was monitoring a Turkey Creek property when he discovered a problem.
A foundation that remained on the property had created a trap for box turtles. While fallen trees and branches allowed snakes, lizards, birds and small mammals to climb out of the six-foot-deep hole, box turtles were tumbling down and finding themselves stuck.
Sam, with assistance from FLT's Land Steward, Karen Inouye, used a 12-foot-long board to create the base of the ramp, drilling quarter inch grooves every few inches to provide traction for the box turtles as they climb up and out of the structure. They secured the board to a few rebar pieces in the foundation to ensure the new ramp would stay in place. They installed the turtle ramp in late April.
Conservation down to the tiniest creature is part of FLT's mission to preserve land, water, and the species that make their homes in Central Alabama. Innovative solutions like this turtle ramp ensure that animals on FLT properties remain healthy and continue to flourish.
Sam hopes to return to the property and set up a game camera to monitor the turtle ramp's use.