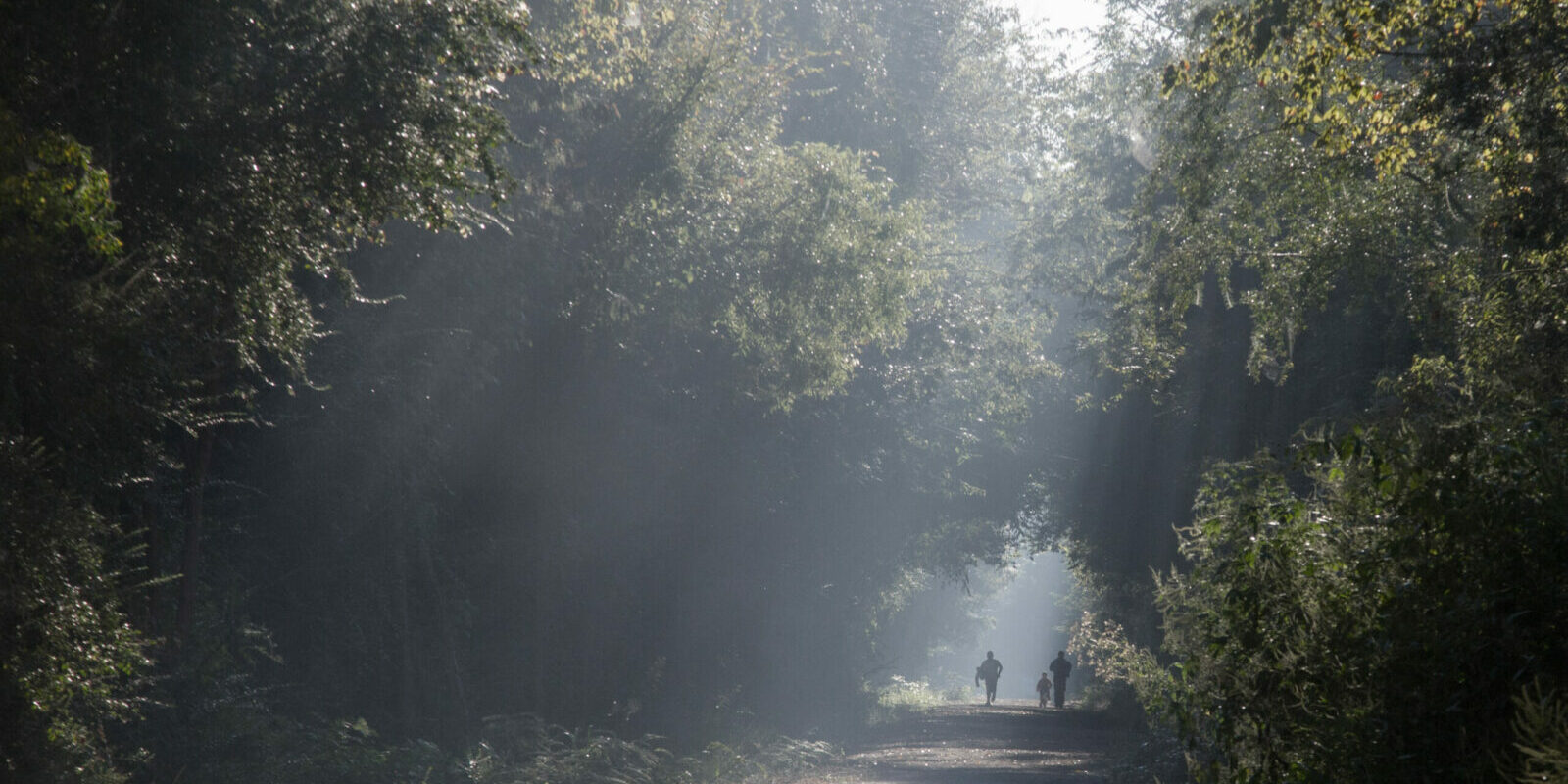 by Maggie Palmer
Spending time in nature is relaxing and therapeutic. The smell of fresh air, the sun dappling your skin through the leaves, and the sounds of chirping birds and buzzing bugs can make the stress of work and life melt away. However, did you know that getting outdoors is more than just a fun activity?
Forest bathing, or shinrin-yoku, is the process of intentionally taking in the atmosphere of the outdoors through all your senses. The practice comes from Japanese culture. "Shinrin" means forest, and "yoku" means bath.
Spending time in nature has been shown to reduce anxiety, improve mental health, increase vitamin D levels, and more. Forest bathing allows you to step away from technology and be present in the moment as you let your mind and body guide you through the great outdoors.
Freshwater Land Trust has a number of trails that are perfect for forest bathing. The network of natural trails available at Moss Rock Preserve will allow you to meander through diverse natural habitats and unique geological formations. If greenways are more your speed, the Five Mile Creek Greenway resides in the cover of dense vegetation while allowing you to follow the path of Black Creek (shown in cover photo).
Regardless of where you choose to forest bathe, the activity can allow you to decompress, become more in-touch with yourself, and enjoy everything nature has to offer.