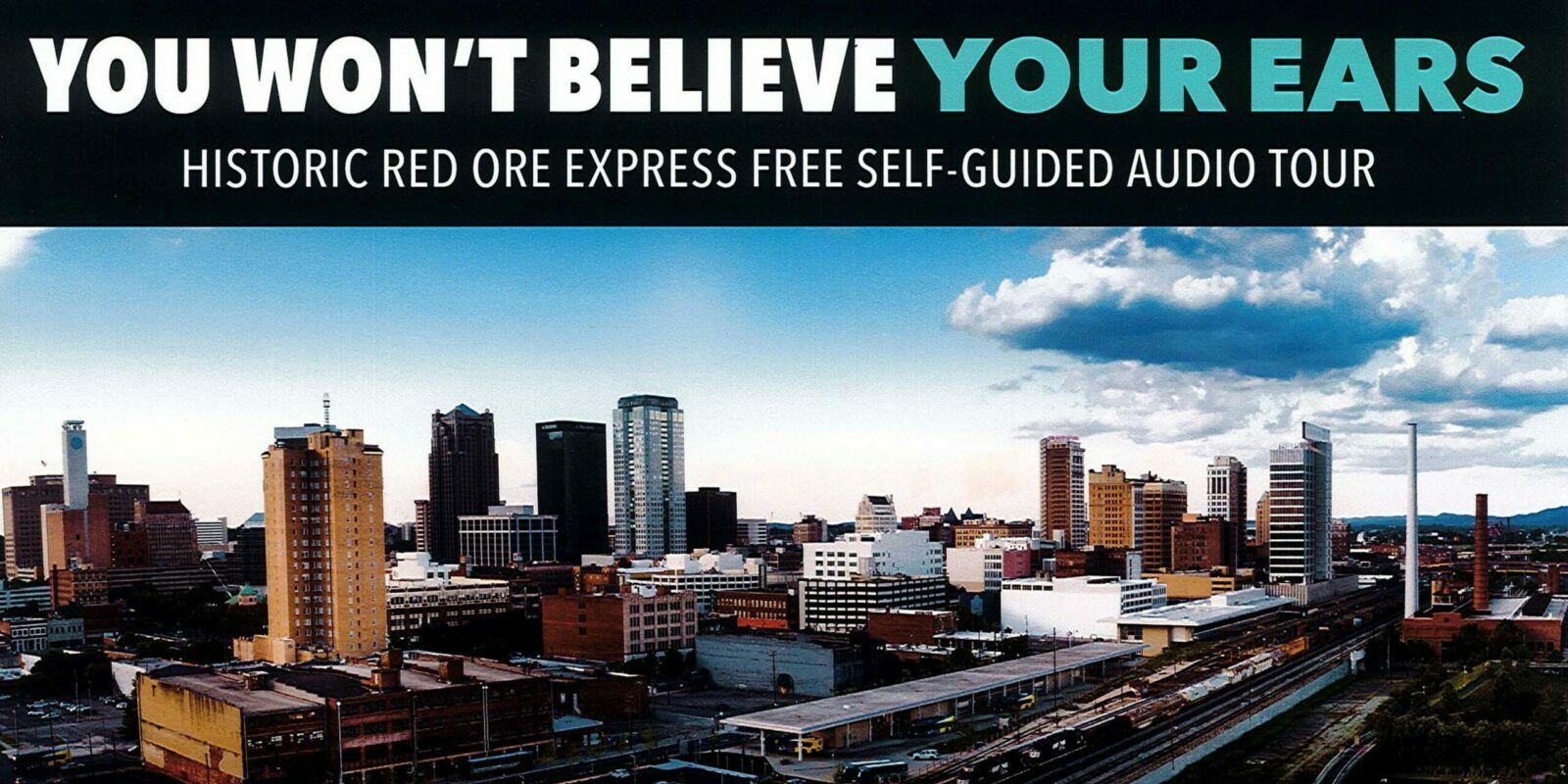 by Maggie Palmer
Listen up. There's a new audio tour in town.
The Historic Red Ore Express has created a walking audio tour designed to showcase Birmingham's rich history, from its role in the iron and steel industries to its storied past with civil rights and immigration.
The tour can be taken at your own pace. You can complete it in one day or space it out over time. You can also begin the tour at any of the sites, although the Historic Red Ore Express recommends that listeners begin on Red Mountain at the statue of Vulcan. It is optimized for walking, although it can be completed via driving or biking as well.
FLT's Carolyn Buck, Red Rock Trail System Director, was part of the steering committee that formulated this walking audio tour. This group focused on the tour's stops, content, and assisted with general operations in its creation.
To access the free walking audio tour, download the Travel Storys app, search for the Historic Red Ore Express, download the tour, and start walking.
The tour was written and produced by Backstory Educational Media. A driving tour that covers a broader geographical area in Birmingham is planned to be released later this summer.