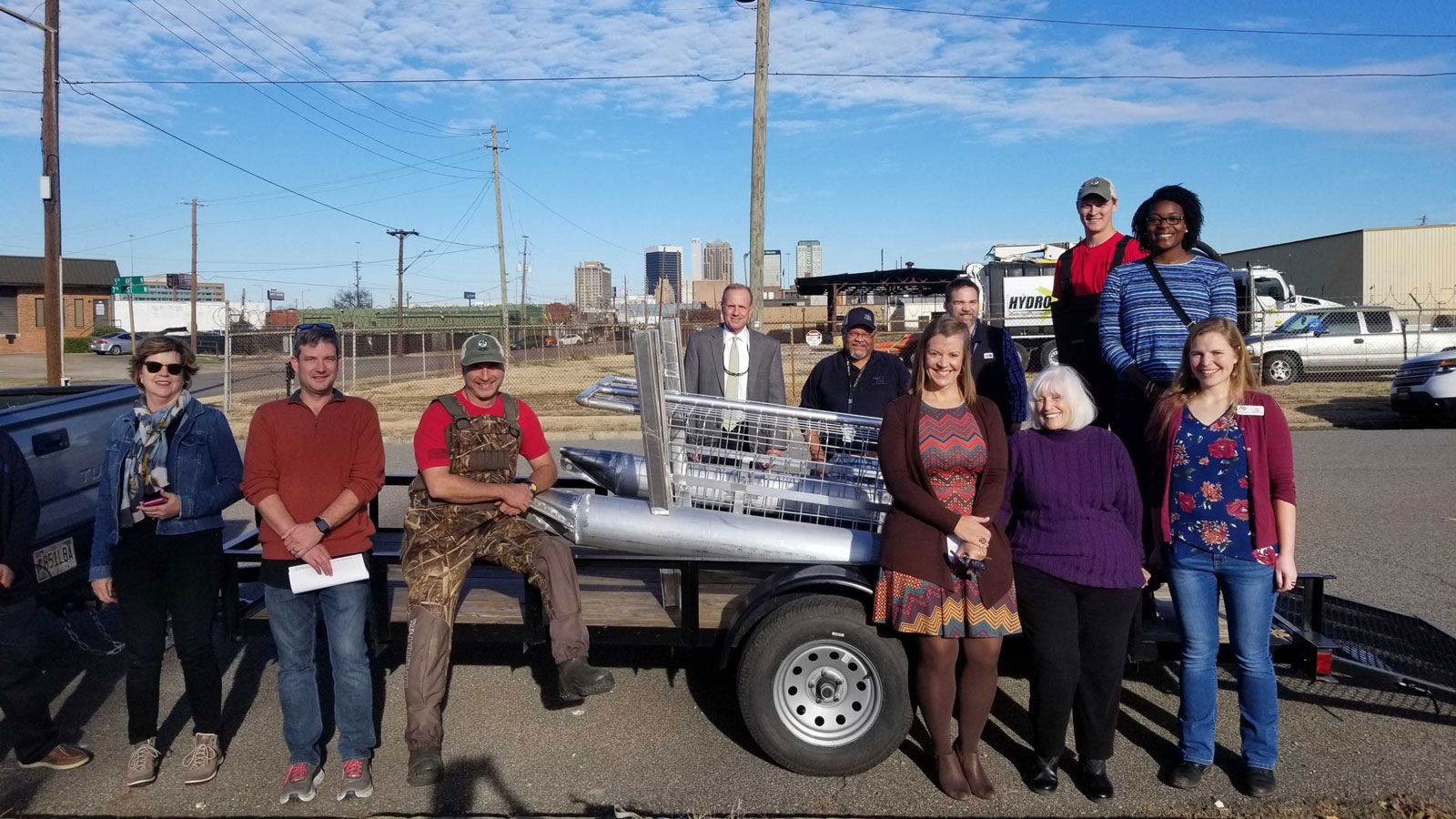 BIRMINGHAM, ALABAMA — Osprey Initiative, in partnership with River Network, Freshwater Land Trust, and the City of Birmingham, has installed an in-stream litter collection device in Valley Creek.
The device, called a "Litter Gitter," is located at the headwaters of Valley Creek in Birmingham and will intercept floating litter from stormwater runoff. Don Bates, owner of Osprey Initiative and creator of the Litter Gitter, has deployed devices in urban waterways throughout the southeast, and initial tests indicate an 80% success rate in preventing the downstream flow of floating litter.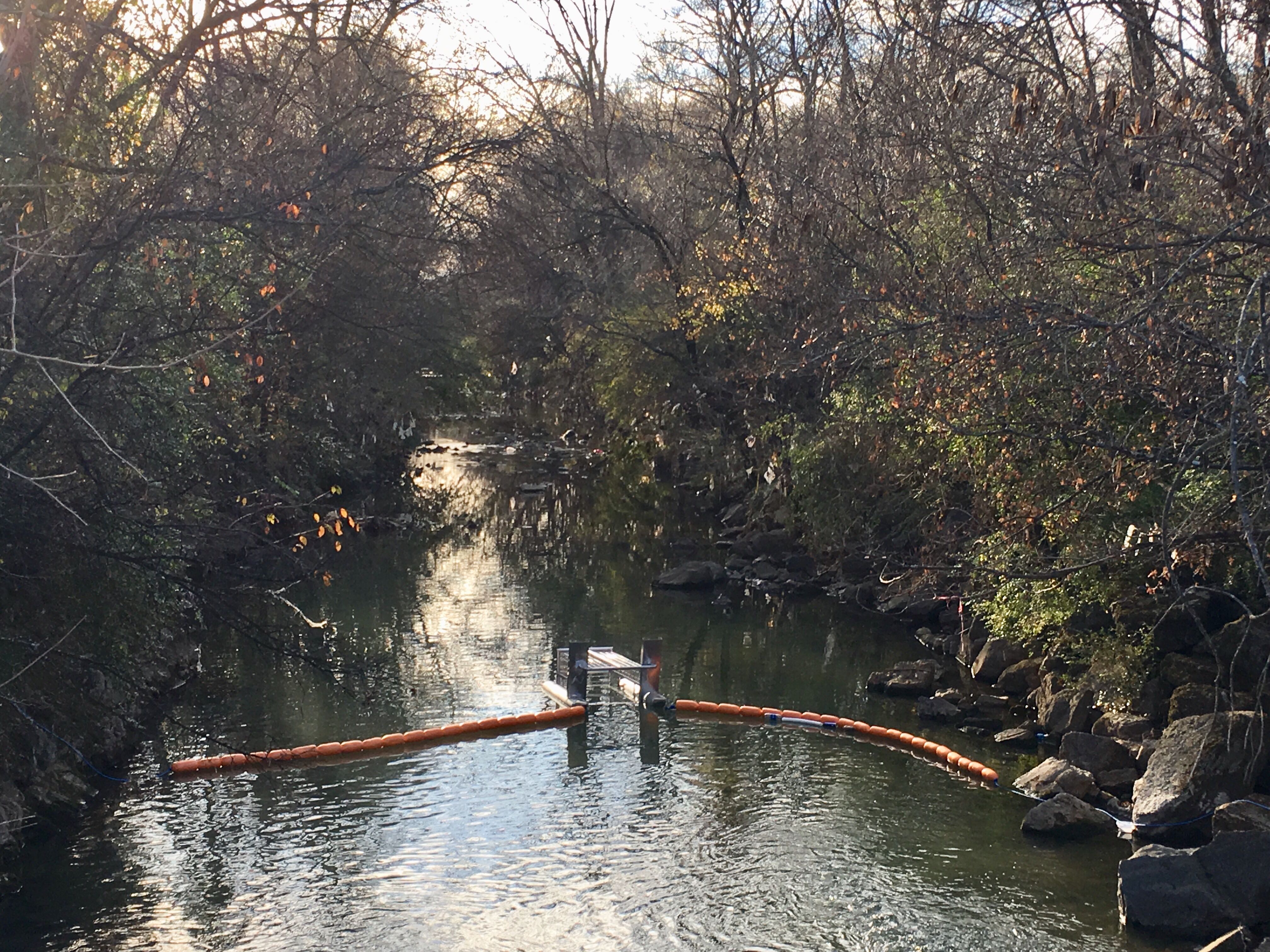 "We are excited to introduce our services to a new watershed and new community," said Bates. "When we work in environments that have support from a blend of governance groups, nonprofits, corporations, and others, we get excited because we know it is that shared vision which generates success."
Thanks to River Network and a grant from the Coca-Cola Foundation, this Litter Gitter will be in place for approximately 90 days and serve as a pilot project to assess need and effectiveness in the Birmingham area.
Freshwater Land Trust, the City of Birmingham, and other partners are working with Osprey Initiative to develop plans to install more Litter Gitters in multiple waterways in the Birmingham-metro area.
"Freshwater Land Trust prioritizes protecting water, and we are proud to partner with organizations working towards the same goal," said Rusha Smith, Freshwater Land Trust's Executive Director. "We hope this is the first of many Litters Gitters that will improve the health of Alabama's rivers."