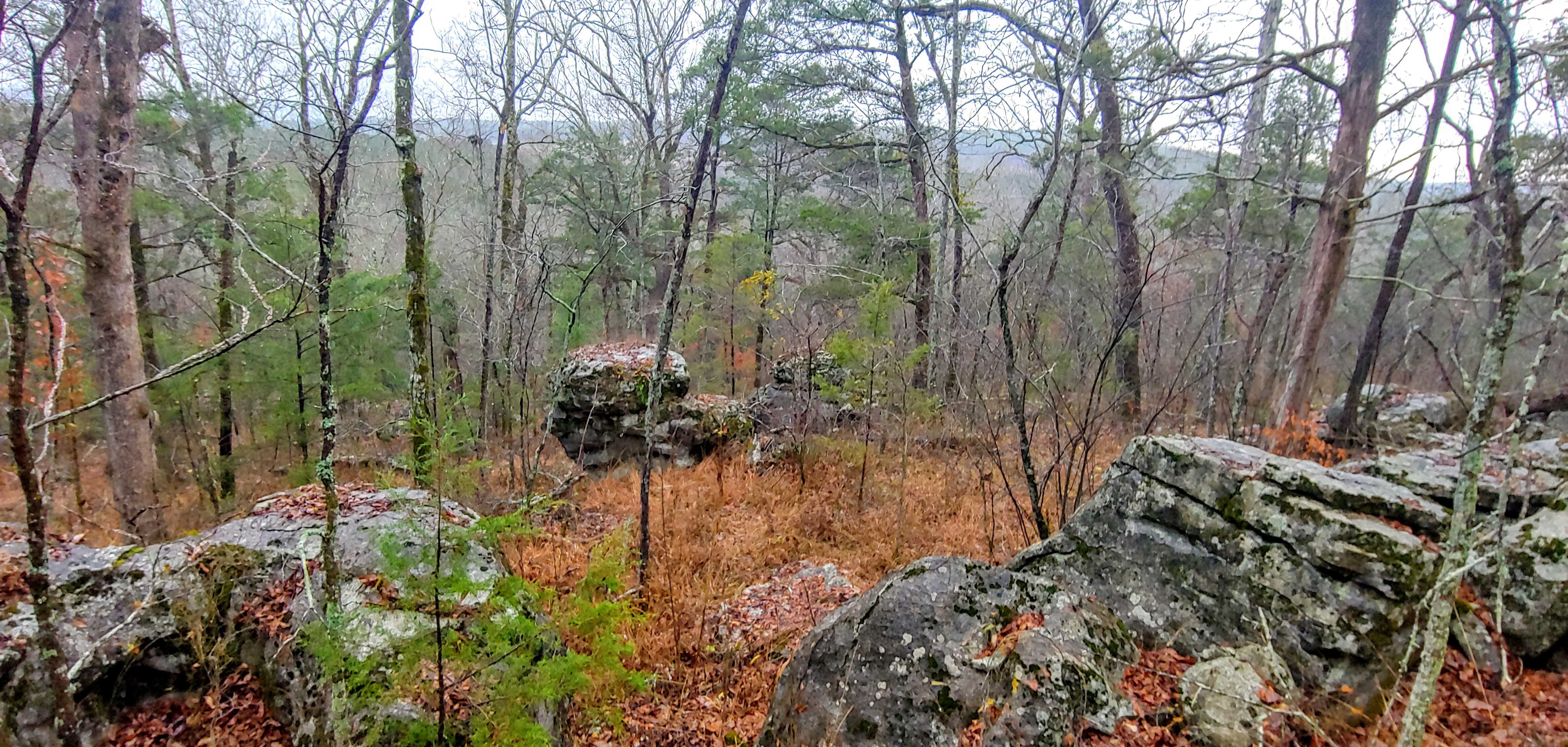 In December, a generous landowner donated a 108-acre conservation easement to Freshwater Land Trust.
Located in Blount County in the Black Warrior River Basin, the easement includes rolling hills with beautiful rock outcrops, shallow groundwater and springs, diverse forest, and an abundance of wildlife.
The easement is part of 3,700 acres managed by Freshwater Land Trust in the Black Warrior River Basin.
It is a high-priority property according to our community conservation plan, a document identifying land based on our top five conservation values: water quality protection, biological conservation, recreation potential, important connections, and community priorities.
We are grateful for the growing number of landowners committed to preserving Alabama's beautiful woods, rivers, wildlife habitats, and landscapes.
Contact us to learn more about conserving your land.