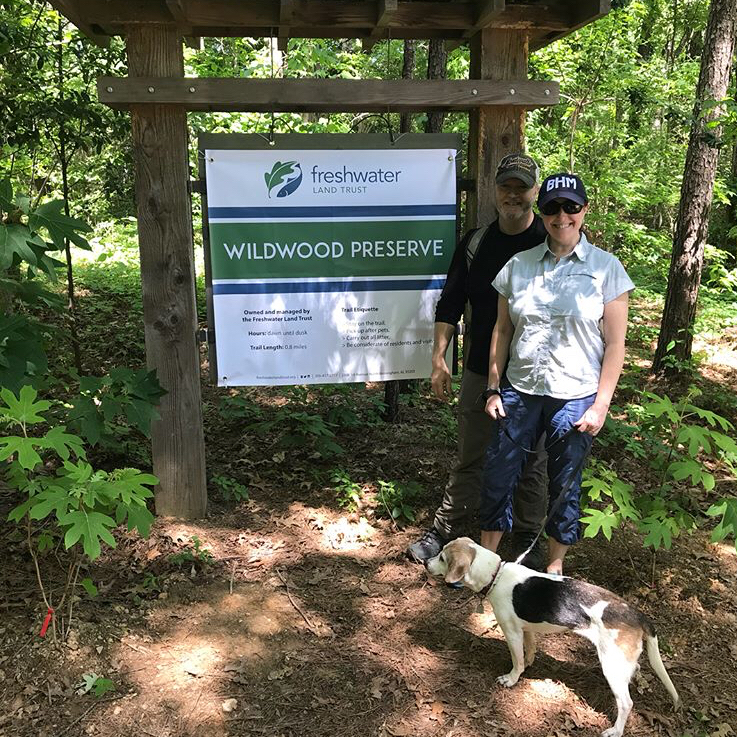 Our Wildwood Preserve is now open to the public! The 51 acre nature preserve is nestled between I-65 and Shades Creek and is home to a variety of native wildflowers as well as marbled and spotted salamanders. The nature trail is approximately 0.5 miles long, one way, with a moderately difficult incline on the return leg. In the future, we plan to add additional trails and connect the preserve to Shades Creek Greenway, a popular section of the growing Red Rock Trail System.
Please visit Wildwood Preserve and share your photos and experiences with us! You can find us on Facebook, Instagram, and Twitter (@freshwaterlandtrust).
Preserve Details
Owned and managed by the Freshwater Land Trust
Location: 1298 Forest Brook Circle, Birmingham, AL 35226
Hours: dawn until dusk
Parking: Small gravel parking lot
Trail: 0.8 miles, nature trail, moderate incline
Trail Etiquette
Wildwood Preserve is a beautiful home to many unique plants and animals and filters runoff water flowing from the highway down to Shades Creek. By following these guidelines, you help us protect preserve and share it with the Greater Birmingham community.
> Stay on the trail.
> Pick up after pets.
> Carry out all trash.
> Respect the preserve, local residents, and other visitors.