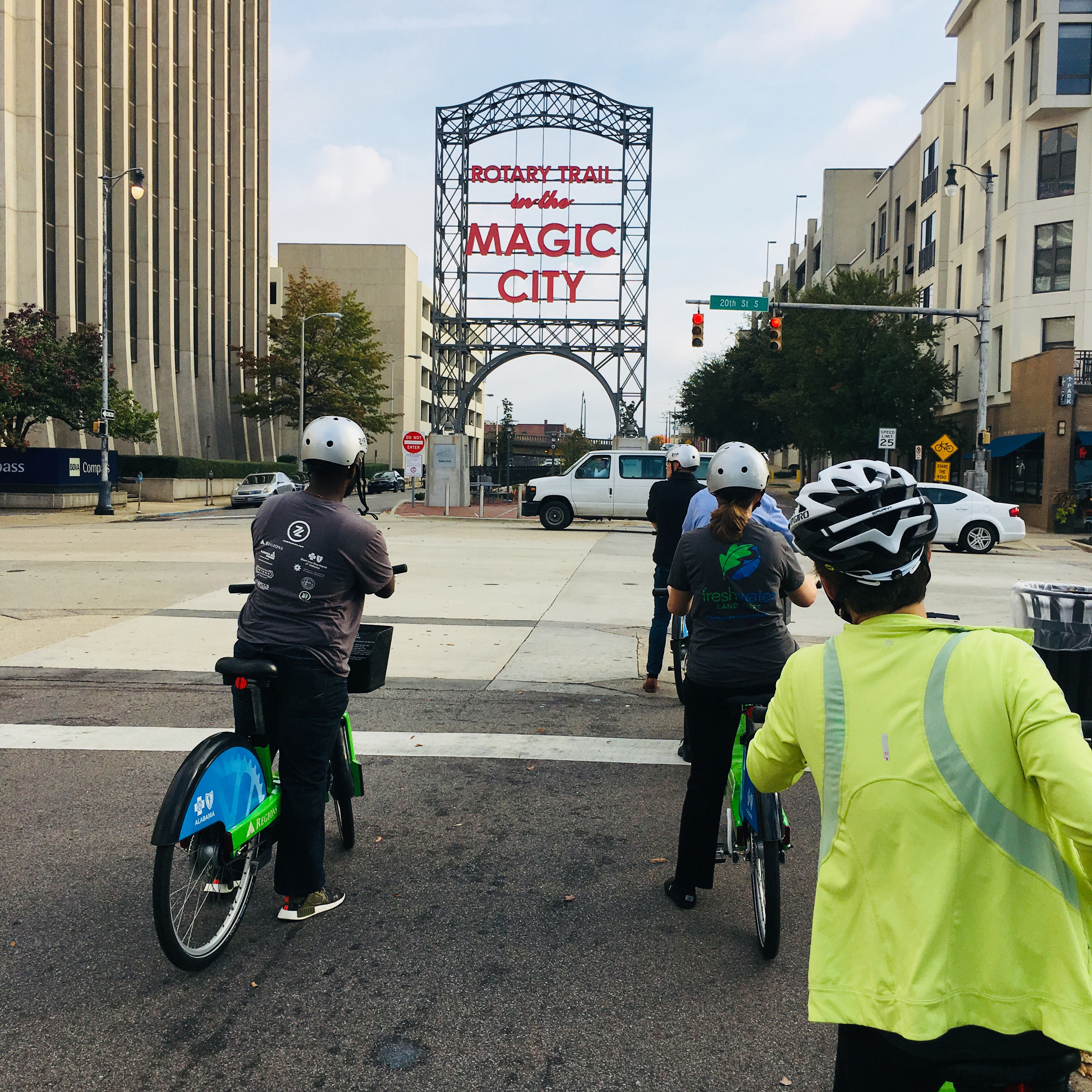 "Complete streets" are streets that are safe and comfortable for everyone, whether you're walking, cycling, driving, or riding the bus. They are safe for people of all ages and abilities. Complete streets are shared public spaces and are one of the fundamental elements of great urban neighborhoods. They allow people to get to stores, to work, and to school. Complete streets provide for a high quality of life and for strong economic vitality.
There are a number of organizations working to create complete streets throughout Greater Birmingham. Below are upcoming events where you can learn more, ask questions, share your experiences, and demonstrate your support for complete streets in our communities.
Thursday January 11
8:00-9:00 PM
Location: Redemptive Cycles, 1305 2nd Avenue North Ste 101, Birmingham, AL 35203
Details: Workshop on bike law basics led by Danny Feldman, a lifetime cyclist and local lawyer. Get an overview on biking law in Alabama. Learn Danny's #1 recommendation for all cyclists. Come with your questions! The workshop is free but requires pre-registration. Each pre-registration includes one complimentary beer for those 21+. Hosted by Redemptive Cycles. Learn more and RSVP on Facebook.
Open House: Richard Arrington / Vulcan Greenway Roadway Alternatives
Thursday January 18
4:00-6:00 PM
Location: Vulcan Park (Electra Event Room), 1701 Valley View Dr, Birmingham, AL 35209
Details: This open house will present the alternatives to reconfigure Richard Arrington Boulevard from 16th Avenue South to Valley Avenue. The proposed changes accommodate pedestrians and bikes on the roadway corridor up to and beyond Vulcan Park. You'll be able to learn about the plans, ask questions, and make suggestions. Hosted by the Regional Planning Commission of Greater Birmingham (RPCGB).
Tuesday January 23
4:00-6:30 PM
Location: 4500 5th Ave S, Birmingham, AL 35222
The team will have maps and graphics illustrating the Draft Regional Bicycle Network. You'll be able to learn about the plans and comment based on your experiences in Birmingham. Hosted by the B-Active Plan, a Regional Planning Commission of Great Birmingham (RPCGB) initiative. Learn more and RSVP on Facebook.
To add an event to this page, please send event details to Mary Beth Brown at mb.brown@freshwaterlandtrust.org.