The Freshwater Land Trust is excited to welcome three new members to our Board of Directors this year: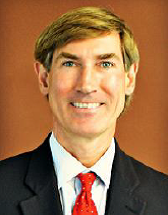 Thomas N. Carruthers, III
Principal Owner
Red Rock Realty Group
Tom has an extensive background in commercial and residential real estate which began in 1986. He formed Carruthers Real Estate Company in 2001 and, in partnership with Charles Robinson, acquired Property Managers in 2007. Later in 2010, Tom and Charles merged their two companies into Red Rock Realty Group. Tom began his real estate career with Porter, White & Company where he worked for 16 years. Tom received his MBA in 1986 from the University of Virginia's Darden School. Between college and graduate school, Tom worked in the engineering department for Southern Natural Gas Company. Tom received a degree in civil engineering from Princeton University in 1982. Tom and his wife Brooke have two daughters, Scout and Neely.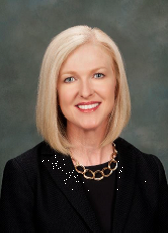 Susan Comensky
Vice President
Alabama Power
Susan joined Southern Company in 1984. She has held leadership positions at Alabama Power and Southern Company Services in business development, commercial and industrial marketing, wholesale contracting and strategy development. She previously served as director of Gas Services and director of Coal Services for Southern Company and was named vice president of External and Regulatory Affairs for Southern Power in 2011, with responsibility for external affairs, land management, environmental affairs, transmission and corporate communications. She also served as Southern Power's compliance officer. Susan has a bachelor's degree in business from the University of Alabama and a master's degree in business administration from Samford University. She and her husband Frank have two daughters, Alex and Heather. Susan's current role is vice president at Alabama Power with responsibility for Environmental Affairs.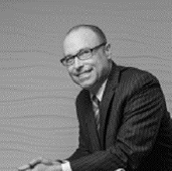 F. Hampton McFadden, Jr., CFA
Principal, Equity Analyst
Vulcan Value Partners
Hampton joined Vulcan Value Partners in 2009. Prior to joining the firm, Hampton was the Co-Founder and CEO of Republic Capital Access, which provides liquidity and funding for small and medium sized government service contractors and uses a proprietary underwriting and invoice processing system to create a customized, flexible program for funding the working capital needs of government contractors while relying exclusively on the US Government as the ultimate obligor of the receivables. Earlier in his career, he served as Executive Vice President, General Counsel, Secretary, and Chief Risk Officer of a publicly traded bank holding company with over $1 billion in assets. Hampton began his career as an attorney in private law practice with an emphasis on publicly traded and privately held healthcare and financial companies.
Hampton earned his JD from Vanderbilt University. He also has a BA in Philosophy from Amherst College.
2017 Board of Directors:
Robin Wade, III, Chair
Mike Goodrich, Jr., Vice Chair
William C. Perry, III, Treasurer
James M. Proctor, II, Previous Chair
Natalie Kelly, Secretary
Kelsey Alvis, Junior Board Chair
Tom Carruthers
Susan Comensky
Dr. Lawrence Davenport
Bobby Humphrey
F. Hampton McFadden, Jr.
Scotty Moates
Virginia Randolph
William O. Smith
Thomas Thagard