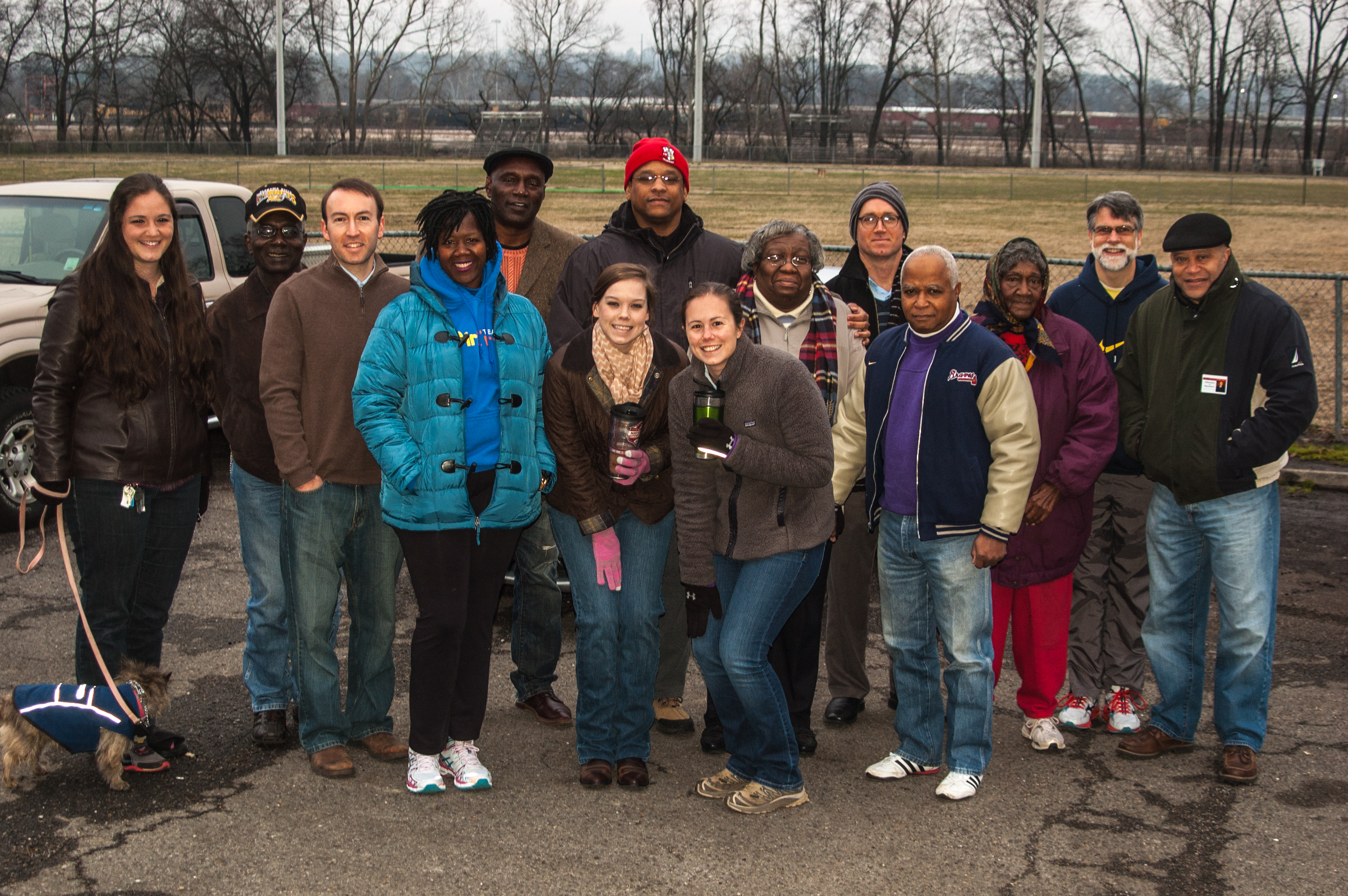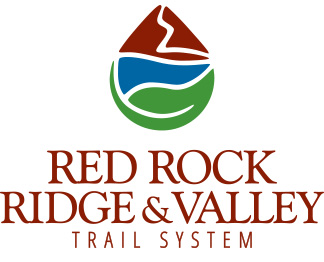 In 1925, renowned landscape architects Fredrick Law Olmsted, Jr. and John Charles Olmstead designed a plan for Birmingham that included parks within walking distance of every home. A planned network of open green spaces along low-lying creeks and high ridge lines would connect these parks to each other and their surrounding neighborhoods.  Unfortunately, this plan wasn't implemented by the civic leaders of Birmingham in 1925, but nearly a century later, it's finally beginning to take shape.  The Red Rock Ridge and Valley Trail System is the successor to the Olmstead Brothers' visionary 1925 parks plan.  With a planned length of more than 750 miles, it combines trail corridors that follow our beautiful rivers and streams with connector trails that branch into neighborhoods, allowing everyone in Jefferson County to access recreational opportunities and parks.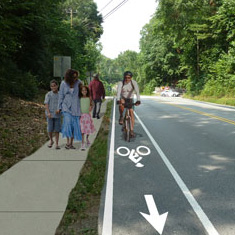 Some of the best known trails in the Red Rock System are the 15 miles of trails at Red Mountain Park, but the trail system is designed for more than just hikers. Most of the trails in the plan are "street-based trails," or sidewalks combined with on-street bicycling facilities. While they don't get the attention that a Rotary Trail or a Railroad Park Greenway does, these street-based trails are what get help people get to school, work, neighborhood parks, or anywhere they want to walk or bike to. Many of these street-based trails tie into the greenways that make up most of the central trail corridors.  The greenways are the scenic centerpiece of the system. They are long, narrow parks built around walking and biking paths.  Many of the ones included in the Red Rock System follow along creek banks, providing a natural refuge from the hustle and bustle of the surrounding city.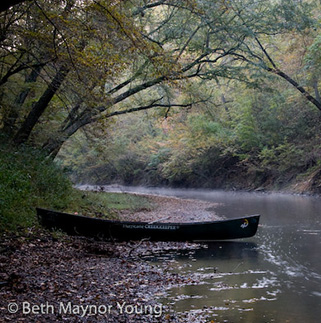 In addition to the street-based trails, hiking trails, and greenways, there's one more component to the Red Rock System: "blueways". Blueways are sections of river that have signage to help people paddling canoes or kayaks navigate, and include launches every couple of miles.  There are blueways planned along Village and Five Mile Creeks in northern Jefferson County, and one planned along the Cahaba River as well.  The Cahaba River Blueway in Jefferson and Shelby Counties is planned to be a portion of an even bigger project that will turn the entire Cahaba River from Trussville to Selma, into a destination for paddlers from all over the southeast.
Recreation isn't the only benefit of the Red Rock System, though. Open spaces along rivers and creeks help keep people and property out of dangerous flood zones, and keep water cleaner and clearer.  A neighborhood-based trail system also lets residents who don't or can't drive get around.  Kids can walk or bike to schools, libraries and parks safely, and anyone can walk to a neighborhood convenience or grocery store.  The increase in walking, biking and running that comes from having accessible trails in every neighborhood have profound health benefits as well. Researchers at UAB found that full implementation of the Red Rock System would save $42 million dollars in healthcare costs every year.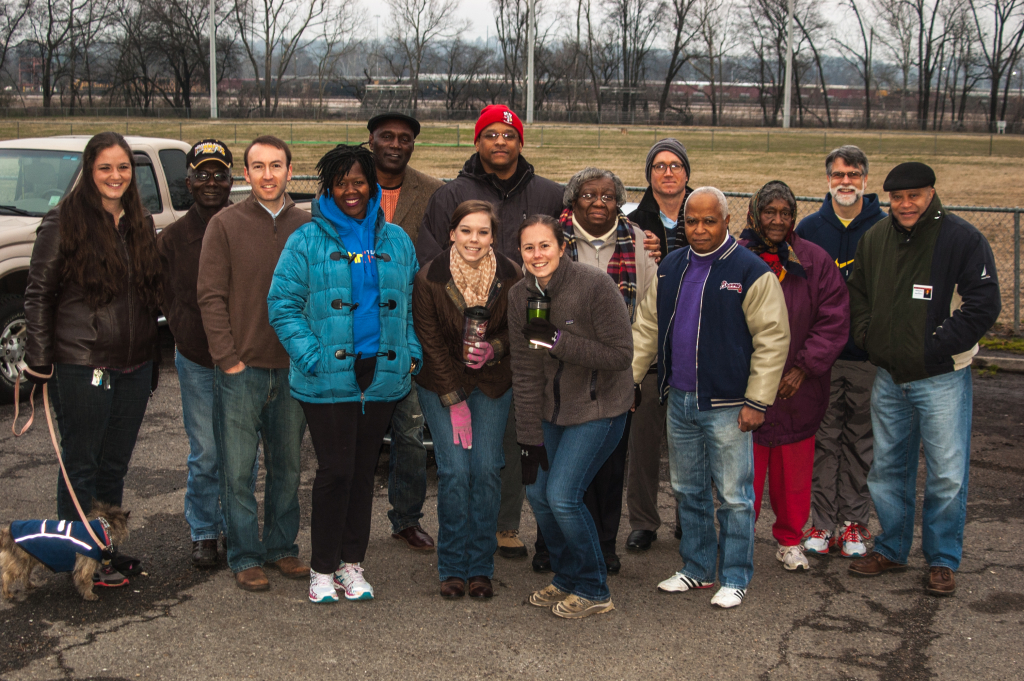 Developing a 750-mile system of anything is a monumental task, but over the past few years, we've seen huge improvements in trail connectivity thanks to some amazing work done by the cities in the region. For example, in Birmingham, it's now possible to bike or walk from UAB, through downtown and out to Legion Field or the Enon Ridge Trail without leaving a Red Rock Trail. Soon, the Shades Creek Greenway along Lakeshore Drive in Homewood will be extended in both directions, connecting West Homewood Park with Jemison Park in Mountain Brook, and creating a 7-mile long greenway along Shades Creek.  All of these upcoming improvements will help make our parks, rivers, creeks, and historical sites more accessible for everyone living in Central Alabama.
These improvements reflect the amazing efforts that cities, communities, partner organizations and ordinary people have put forth in order to expand, improve and maintain this trail system.  Through their dedication, we can keep expanding access to recreational opportunities throughout the Birmingham metro area and keep building more trails!
Written by Charles Miller, Freshwater Land Trust AmeriCorps member