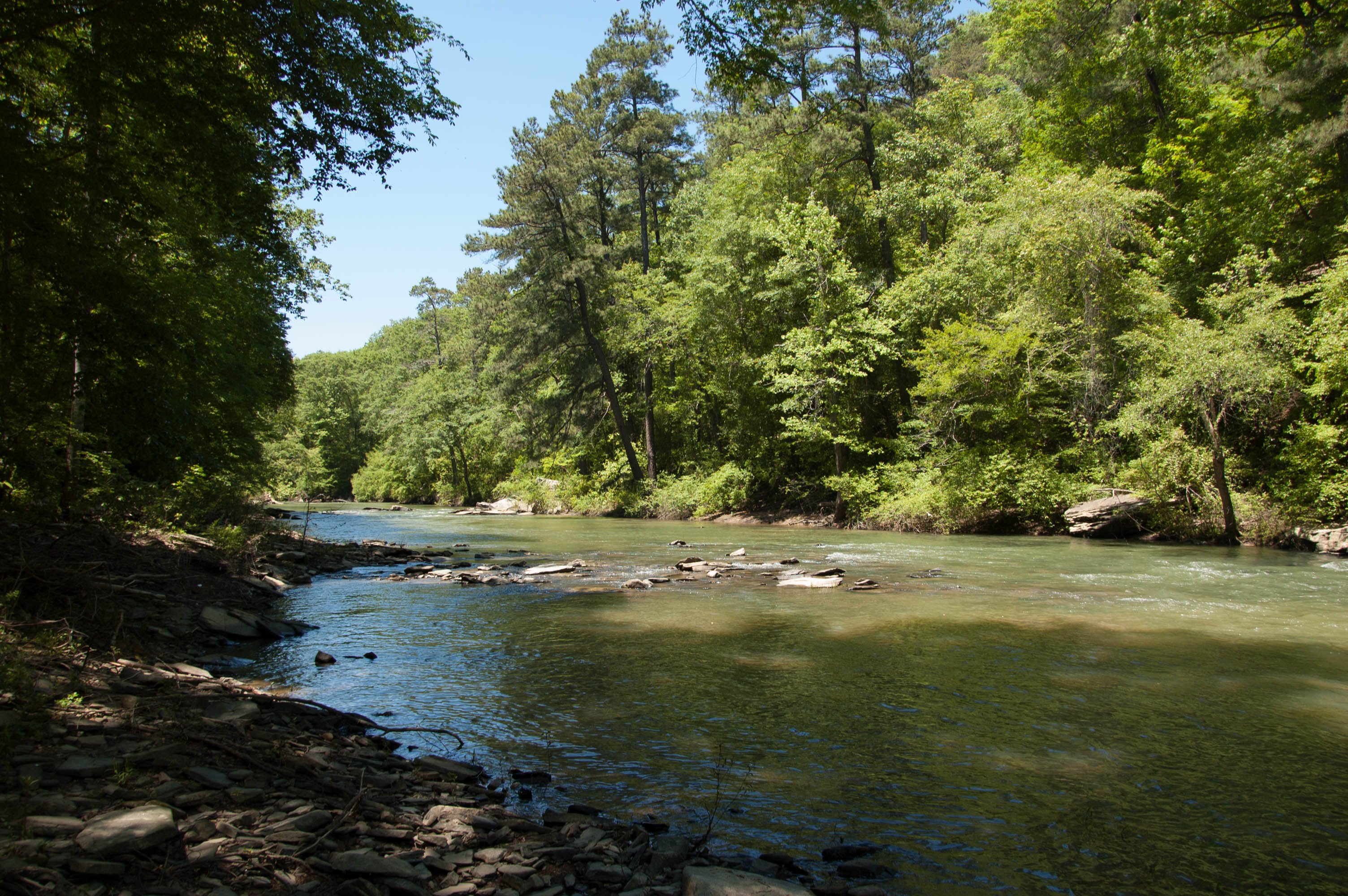 In late September, Ed and Memily Colvin joined a growing group of landowners who have looked to the Freshwater Land Trust to help guide them in their conservation goals.
The Colvins donated twelve and a half acres of land along the banks of the Cahaba River in the cities of Mountain Brook and Vestavia Hills. This area is designed Priority One for protection under the Land Trust's Community Conservation Plan and helps protect the Cahaba. This beautiful piece of property adds to almost 600 acres of riverside land that has been permanently preserved to protect the Cahaba, one of our most valuable resources in Central Alabama and one of the most scenic and biologically diverse rivers in the United States.
The Cahaba River Watershed is unique among North American rivers, with a greater diversity of fish species for its size than any other river. It is a critical habitat for eight endangered species of mussels and contains the largest remaining population of the shoals spider (Cahaba) lily. The Cahaba River also flows through the largest metropolitan area in Alabama, affording tremendous opportunities for outdoor recreation and environmental education.
But, Ed and Memily's contribution of land does more than protect one of Alabama's most important natural resources, it also preserve their legacy. The Freshwater Land Trust is proud to work with landowners like Ed and Memily who believe in a deeper meaning of conservation and appreciate the importance of preserving land for future generations to enjoy.
"It is humbling to work with people like Ed and Memily who truly understand the value of conservation and why the Freshwater Land Trust's work is so important," said Libba Vaughan, FLT executive director. "We hope their story and important decision to permanently preserve their land continues to foster a strong conservation ethic in the communities we serve."