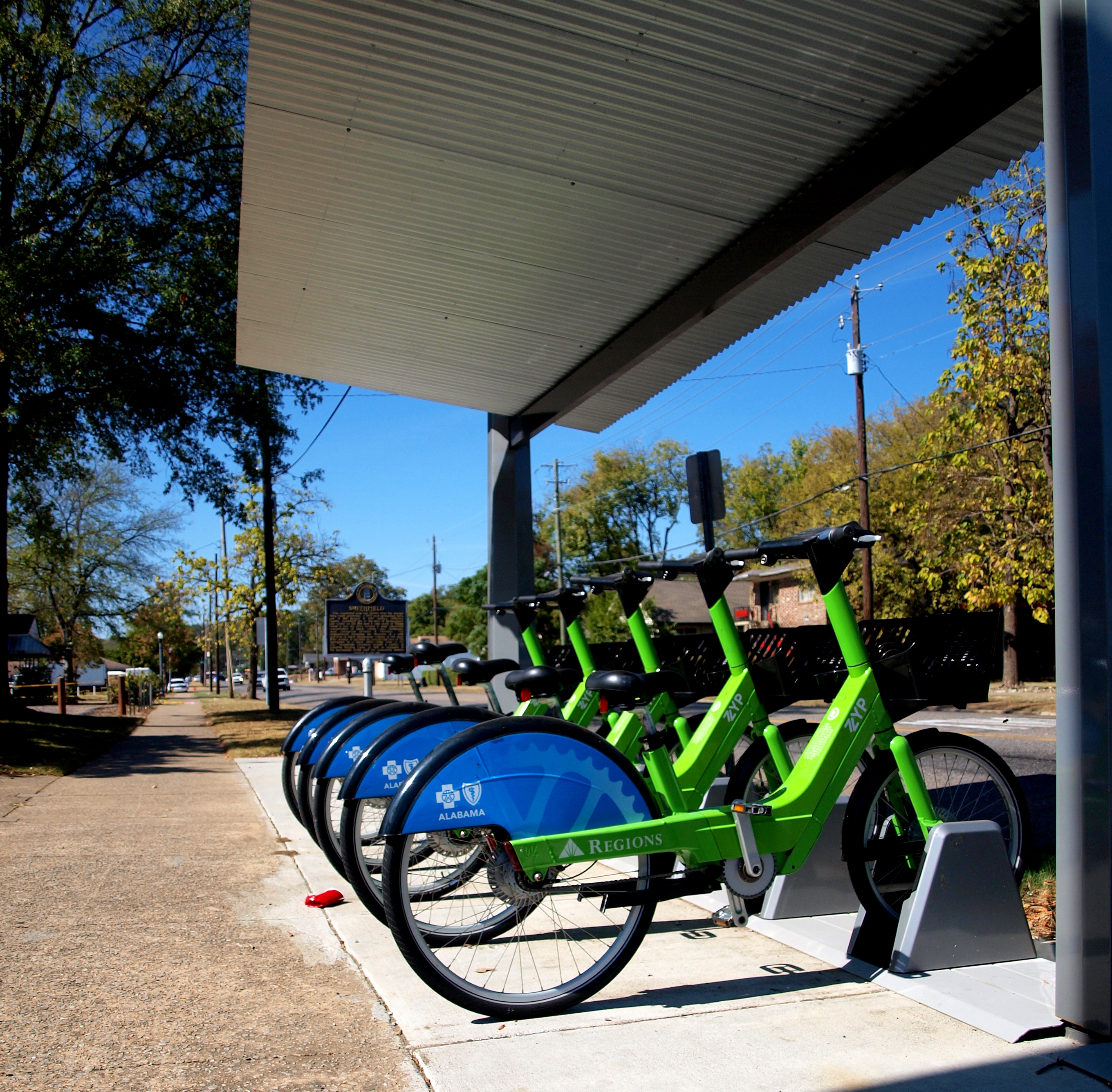 Next Tuesday, November 1, we will be featuring Zyp Bikeshare Birmingham at its Smithfield station on our monthly segment of Red Rock Tuesday. Zyp Bikeshare comprises 40 kiosks and 400 bikes across the Birmingham area. This program began in October of 2015 and allows all residents and visitors 24-hour access to bikes every day of the year.
This is an exciting time for Zyp as the company is celebrating its one-year anniversary. Libba Vaughan, our Executive Director, and Carolyn Buck, our Red Rock Coordinator, will be interviewing both Brandan Stuckey and Dr. Mark Wilson to find out more about their initiative and plans for the future. In addition to goals for the program, Brandan Stackey and the rest of the Zyp Team will lead a discussion in safe cycling practices.
Zyp Bikeshare was designed to promote health and wellness across the Birmingham area. Whether you choose to become a member or pay as you go, this program gives you free reign to explore the city.
We hope you will join us as we learn more about Zyp and celebrate its successful first year. For more information please visit. www.zypbikeshare.com.