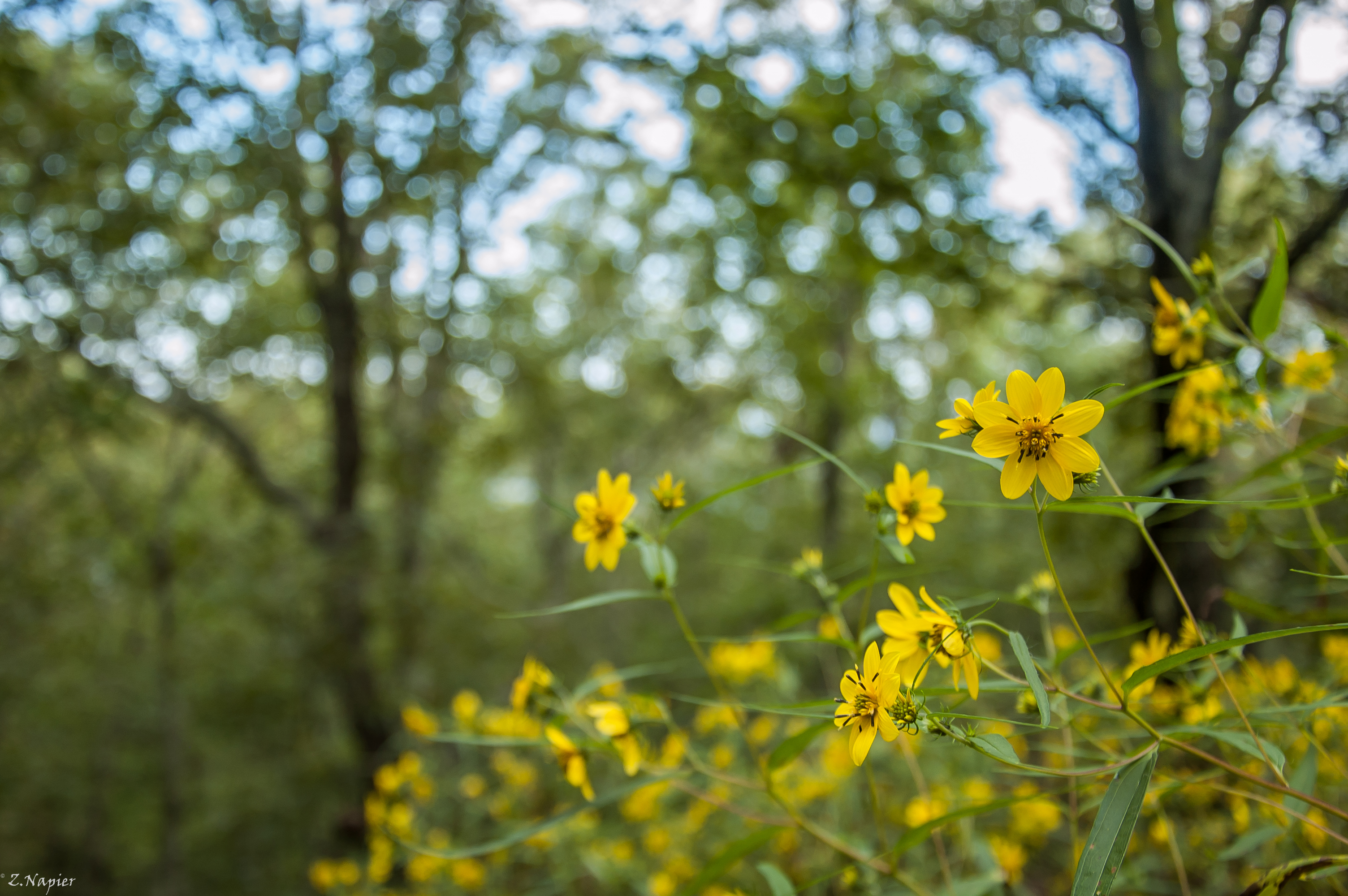 High on the secluded ridges of the Freshwater Land Trust's private preserve on Double Oak Mountain, towering over suburban Shelby County, grows a hardy and rare flower. Sprouting from its sandstone outcrops, its yellow petals bloom in brilliant bursts of color against the opaque surfaces of the surrounding rocks. This flower is the Confederate daisy.
Native to the southeastern United States, the Confederate daisy (helianthus porteri) is an annual flower that generally grows in thinner soil along granite hillsides. Found spread out at locations in North Carolina, Georgia and Alabama, the flower typically consists of a single stem, but grows in mass numbers. While it generally holds strong in the face of varying weather conditions, extended droughts can cause lower numbers of healthy plants.
However, since before the discovery of the Oak Mountain population, the Confederate daisy has been in the spotlight. Since 1968, the Yellow Daisy Festival has been held in Stone Mountain, Georgia, where the flower has a booming population throughout the granite mountain. The daisy certainly holds a unique place in the cultural and biological history of the South, and its story in Alabama has only just begun.
Rare flowers like the confederate daisy, while small in numbers, are a big part of our environment. Like the precious lands and waterways that wind their way across the Alabama landscape, the species – rare and common – that call them home need preserving as well. At the Freshwater Land Trust, we strive to protect and preserve these species and their habitats to create a brighter, bolder future for our diverse biological population.