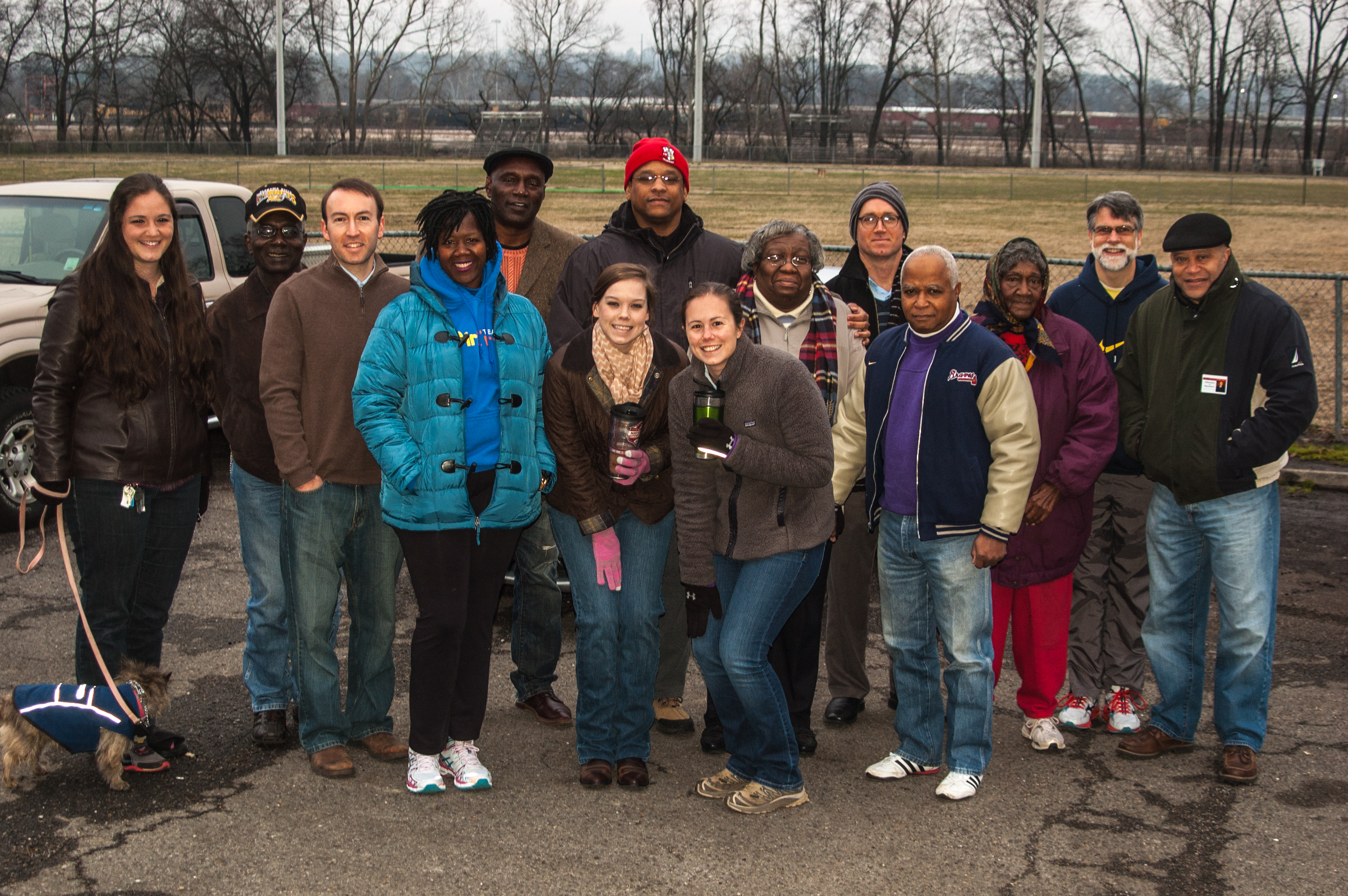 During the Civil Rights Movement, Birmingham, Alabama became the site of history. During the 1963 civil rights campaign, the Alabama metropolis was plunged into the national, televised spotlight as African-Americans, of all ages and genders and led by Reverend Fred L. Shuttlesworth and Dr. Martin Luther King, Jr., staged non-violent protests against Birmingham's segregation codes and thrust the Civil Rights Movement into the national and global eye. Upon establishment of the Birmingham Civil Rights Institute 29 years later in 1992, work began on a trail to commemorate this touchstone of history, a trail that would both honor the past and signify a redefinition of the present and future: the Civil Rights Trail.
Today, this trail weaves through various districts of downtown Birmingham and communities to the west, commemorating history as it goes. The trail downtown is split into eight different routes, with each routing following the paths taken by protesters over 50 years ago. The trails include informative signage and access to historical landmarks, many of which are still standing and in good condition today. These routes include the "March to Government" which ends at City Hall; the "March to Retail" that ends in the Retail District; and the "Letter from Birmingham Jail," which ends at the jail where Dr. King wrote the titular famous open letter.
The Civil Rights Trail has also begun to serve a new purpose: as a key sector of the Red Rock Ridge & Valley Trail System, a massive 750-mile greenway plan developed by the city of Birmingham, the Freshwater Land Trust and several other local partners. In recent years, the trail has been extended to areas and neighborhoods west of downtown Birmingham, providing residents with a link to both the outdoors and the city's history. These new additions to the trail and the trail's inclusion into the Red Rock system are helping to bring communities new opportunities outside and show a dedication to honoring the past as the city moves into a new future.