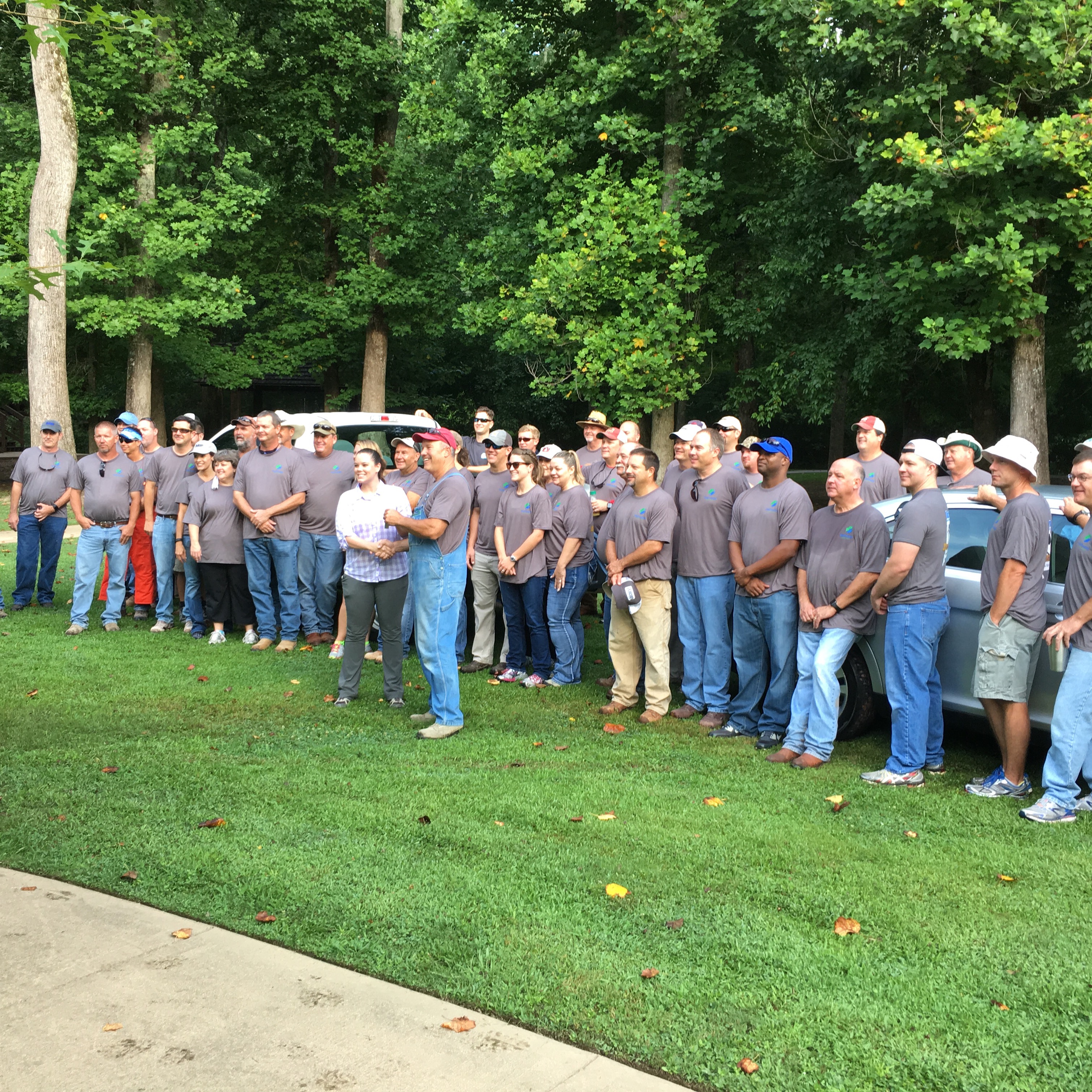 In the early morning sunrise over Vestavia Hills, McCallum Park was bustling. Trucks and cars filled the red rock parking lot. On one end sat a mountain of gravel; on the lawn across the lot, a Ford F150 pickup and a Ford Taurus.
This was the scene on July 14, when teams from the Freshwater Land Trust, a Birmingham-based land conservation nonprofit organization, and Vulcan Materials Company came together to refurbish the quiet park.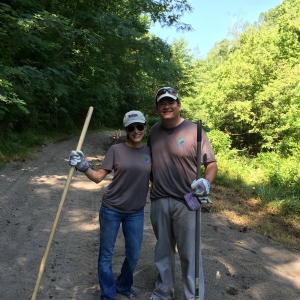 The day started with Vulcan Materials presenting the Land Trust with a generous donation: a Ford F150 pickup truck and a Ford Taurus, which will serve as the Land Trust's new field vehicles as part of its stewardship program. This is something the Land Trust desperately needed to help with efficiency in the monitoring of FWLT's 5,000 acres in Jefferson County. With this gift in addition to their annual financial contributions, Vulcan Materials is one of the Freshwater Land Trust's largest Corporate Partners for Conservation in 2016.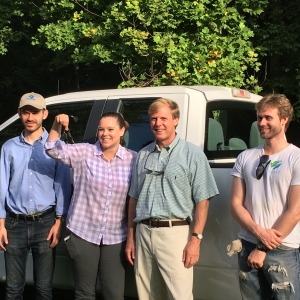 With 55 volunteers from Vulcan in attendance, teams spread out across the park and down the trail. One team built and installed bluebird houses, another built three picnic tables on the land across the footbridge over Shades Creek. On the winding trail branching off the parking lot that parallels the creek, multiple teams worked to remove hedges of privet and widen the trail with spread gravel to make walks along it a more enjoyable and inviting for visitors. On the lawn in the middle of it all, a team fired up a smoker and prepared a barbecue lunch for all in attendance.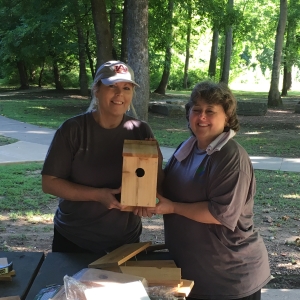 Outside of Vulcan Materials and the Land Trust, the workday received contributions from the city of Vestavia Hills, Thompson Tractor and Wild Birds Unlimited of Birmingham. The volunteers' hard work helped cement and preserve McCallum Park as an outdoor destination in the community while also making it a better place for both man and nature.
"We are so grateful to Vulcan Materials Company for their dedication to the Freshwater Land Trust's mission. Thanks to these outstanding volunteers and partners, we are able to accomplish great things in conservation for Central Alabama, and the work they did at McCallum Park is just one piece of a much larger effort to preserve parks and greenspace. Thank you is just not enough," Memorie English, Communications & Development Coordinator, said.