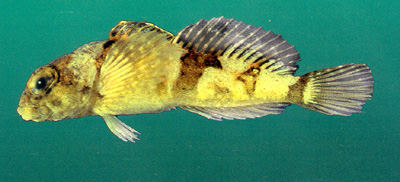 Alabama's biological diversity is frequently cited as one of the best in the nation. However, within that diversity, there are a few select species that make their home in Alabama, and in Alabama alone. One of these species resides in Coldwater Spring near the city of Anniston, rendering it in a way Calhoun County's smallest celebrity: the pygmy sculpin.
While it isn't a large fish (it grows to an adult size of about 1.5 inches), the pygmy sculpin, or cottus paulus, varies in color, with gray and black as dominant colors. Its body has three pelvic rays and light saddles across the back, which range from creamy white to pinkish in color. Dark mottling is common in males, while females are evenly pigmented. It lives in clear and colorless water that has a constant temperature and an abundance of aquatic plants, including watercress and types of mosses. Among the plants, the pygmy sculpin makes its home in the gravel bottoms of the spring run, where it lays its eggs in packs from one to nine under flat rocks and feeds on small snails and midge larvae. Sculpins have also been known to occasionally eat sculpin eggs while attempting to take over nests, and crayfish also eat sculpin eggs.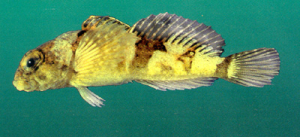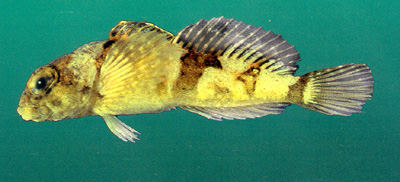 However, while the pygmy sculpin's existence is a quiet and secluded one and its population remains stable, it remains one of the most threatened species of fish in the state of Alabama. While the spring itself remains clear and in exceptional condition (it serves as a water source for the city of Anniston), its recharge area has become more susceptible to a decrease in water quality and vegetation, depleting the fish of critical resources. The spring itself is vulnerable to random events, whether natural or man-made ¬(such as spills and groundwater contamination), leaving the pygmy sculpin on a slippery slope between nirvana and a battle for survival.
It's fish like the pygmy sculpin and places like Coldwater Spring that we at the Freshwater Land Trust aim to protect and preserve. We strive to ensure that man and fish alike can live in harmony on the Alabama landscape, on the land and in the water.