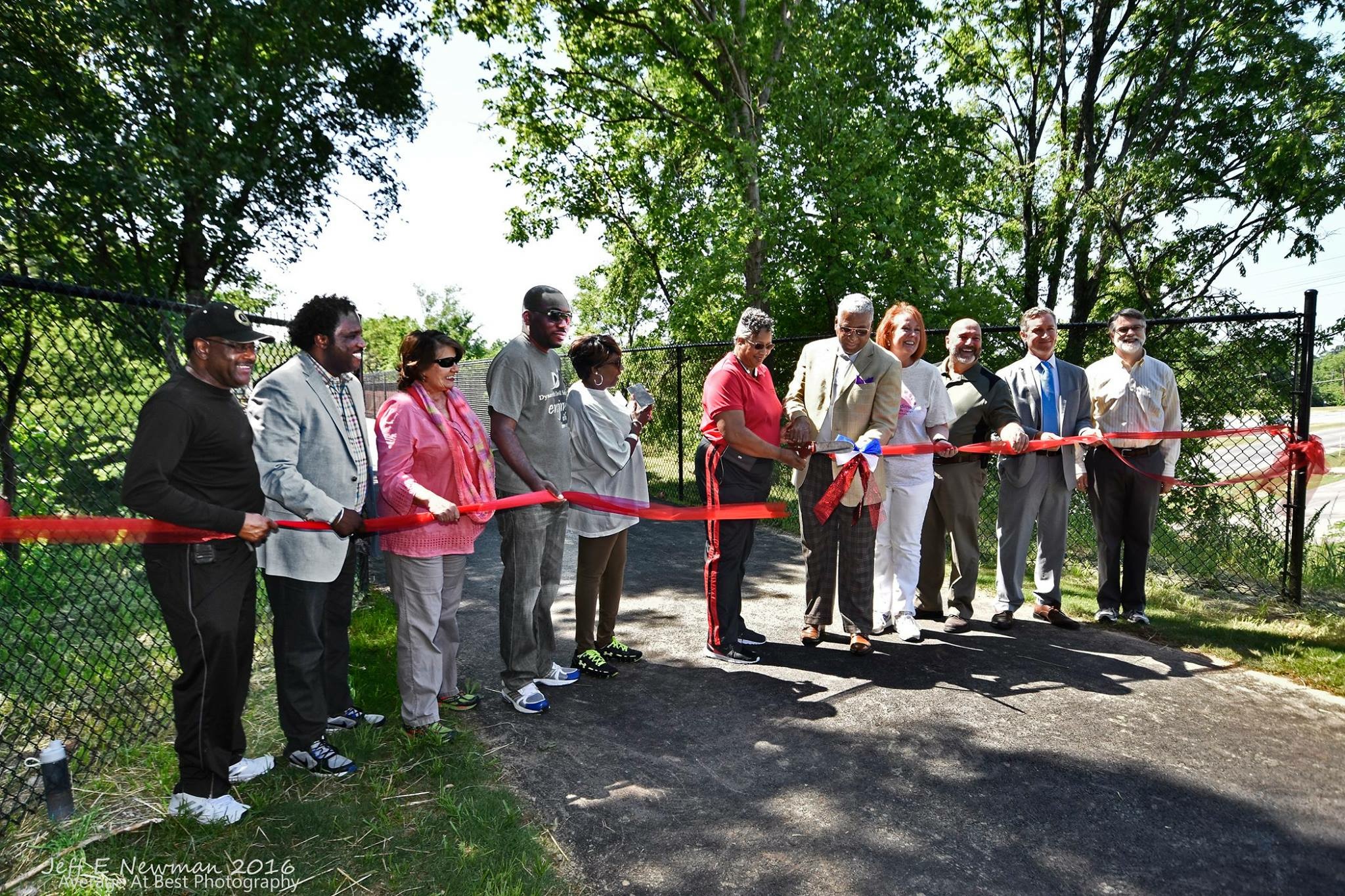 At the Freshwater Land Trust, we're celebrating our 20th anniversary of helping preserve and conserve the landscape of central Alabama. Over the next few months, we'll give you in-depth looks into some of our most prominent projects, from downtown Birmingham to rural Blount County and everywhere in between.
In Midfield, an industrial suburb of Birmingham near the towering U.S. Steel plant, a railroad track once sliced through the air, an elevated track running ore and coal from the mines at Red Mountain to the steel works at Fairfield. Today, decades after the railroad went out of operation, the elevated track has a new lease on life: a green one.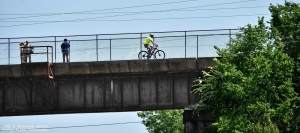 Spanning two miles from Midfield to Wenonah Road near Red Mountain, the High Ore Line Trail now occupies the raised railroad line as one of the newest additions to the Red Rock Ridge and Valley Trail System after opening in May 2016. Connecting neighborhoods in west Birmingham to Midfield, the trail passes its visitors over Valley Creek with a glimpse of Red Mountain Park – to which the trail will eventually be connected under current plans – in the distance. It's a space of recreation and peace, a place where a simple stroll can become a scenic experience blending the urban industrial suburbs with natural, preserved greenspace.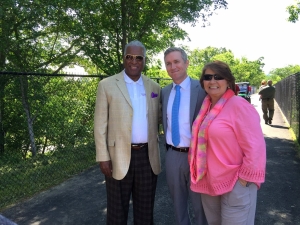 Funded in part by the Jefferson County Health Department and many other Freshwater Land Trust partners, the High Ore Line Trail is another example of the Red Rock Ridge Valley and Trail System taking shape. As greenspaces around Birmingham help the Magic City make a resurgence, the High Ore Line Trail is a project that makes sure the western neighborhoods of Birmingham get their own piece of the puzzle.