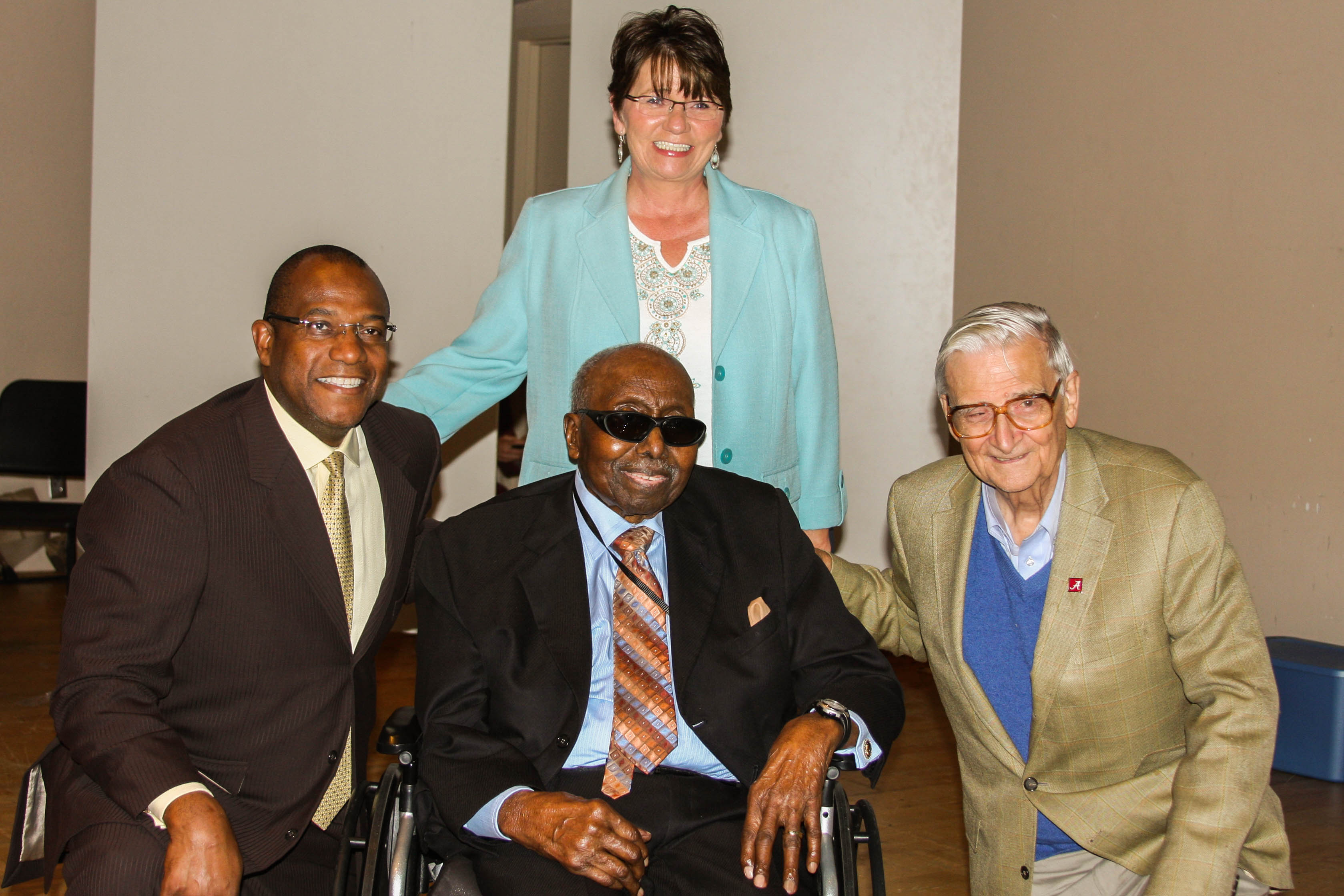 Behind Faith Apostolic Church in Powderly, a neighborhood southwest of downtown Birmingham, weaves a peaceful gravel and rock path. This path leads to a concealed spring that houses the endangered watercress darter, a tiny, colorful fish found exclusively in five Jefferson County springs.
After Dr. Mike Howell, who discovered the fish in 1964, found it again in this secluded place in 2002, the question remained: Would the property owners at Faith Apostolic be willing to help preserve this endangered species and its habitat?
For Faith Apostolic's founder and leader, Bishop Heron Johnson, there was no doubt: the answer was yes.
"This is a man who had already spent a lifetime caring for his flock and for people's souls," Freshwater Land Trust executive director Wendy Jackson told The Birmingham News in 2015. "But then when he found this fish, not only did he embrace this tiny creation that God put into his hands, he learned everything he could about the fish – its habitat, colors, what it needed to survive."
From then on, Johnson became a conservation champion in Alabama. Christened "the modern-day Noah" for his work with the watercress darter, Johnson and Faith Apostolic Church, in partnership with the Freshwater Land Trust, worked to establish the Seven Springs Ecoscape, a meditation garden with a design that prevents pollution from entering the nearby spring. Johnson became the epitome of an environmental champion, taking part in projects such as Red Mountain Park, the Champions of Village Creek and the Red Rock Trail System that have helped create more greenspace and preserve Alabama's biological diversity. He and his congregation at Faith Apostolic received multiple national awards and publicity for their conservation efforts.
One day, however, Johnson received a package. Inside was a book: "The Creation," a book in which its author, biodiversity expert and Alabama native Dr. Edward O. Wilson, discusses a prospective partnership between the scientific and religious communities to preserve Earth's biological diversity. This book, however, was no ordinary edition: it came with a letter from Wilson himself, applauding the church's conservation efforts and saying that the church's partnership with the Freshwater Land Trust should be a model for similar programs across the country.
One night in April 2014, a crowd gathered at The University of Alabama to honor Dr. Wilson. Before the tribute could begin, however, history was made.
As the clock gradually wound down until the tribute began, Dr. Wilson and Bishop Johnson met and shook hands for the first time.


"It was one of the most incredible moments of my life seeing these two environmental heroes shake hands for the first time," Jackson said. "I have many memories of Bishop, but this is a memory I will always cherish."
It's an unforgettable moment and an equally unforgettable picture: Freshwater Land Trust executive director Wendy Jackson and former Alabama football star and board member Bobby Humphrey in the background, Bishop Johnson front-and-center in his wheelchair, Dr. Wilson crouching down by his side. It's a joyful portrait, an encapsulation of a special in-the-moment happiness at seeing two great champions of Alabama biodiversity together, in the same place, in a historic moment.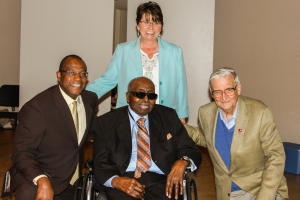 Although Johnson passed away in November 2015 at the age of 95, his legacy and passion for conservation are still deeply felt across Jefferson County. From the Seven Springs Ecoscape to his Faith Apostolic family to Red Mountain Park, there's no question that Johnson's legacy still resonates today.
In Birmingham, at the base of the winding path to the Seven Springs Ecoscape and meditation garden, behind Faith Apostolic, the quiet spring that started it all flows on.