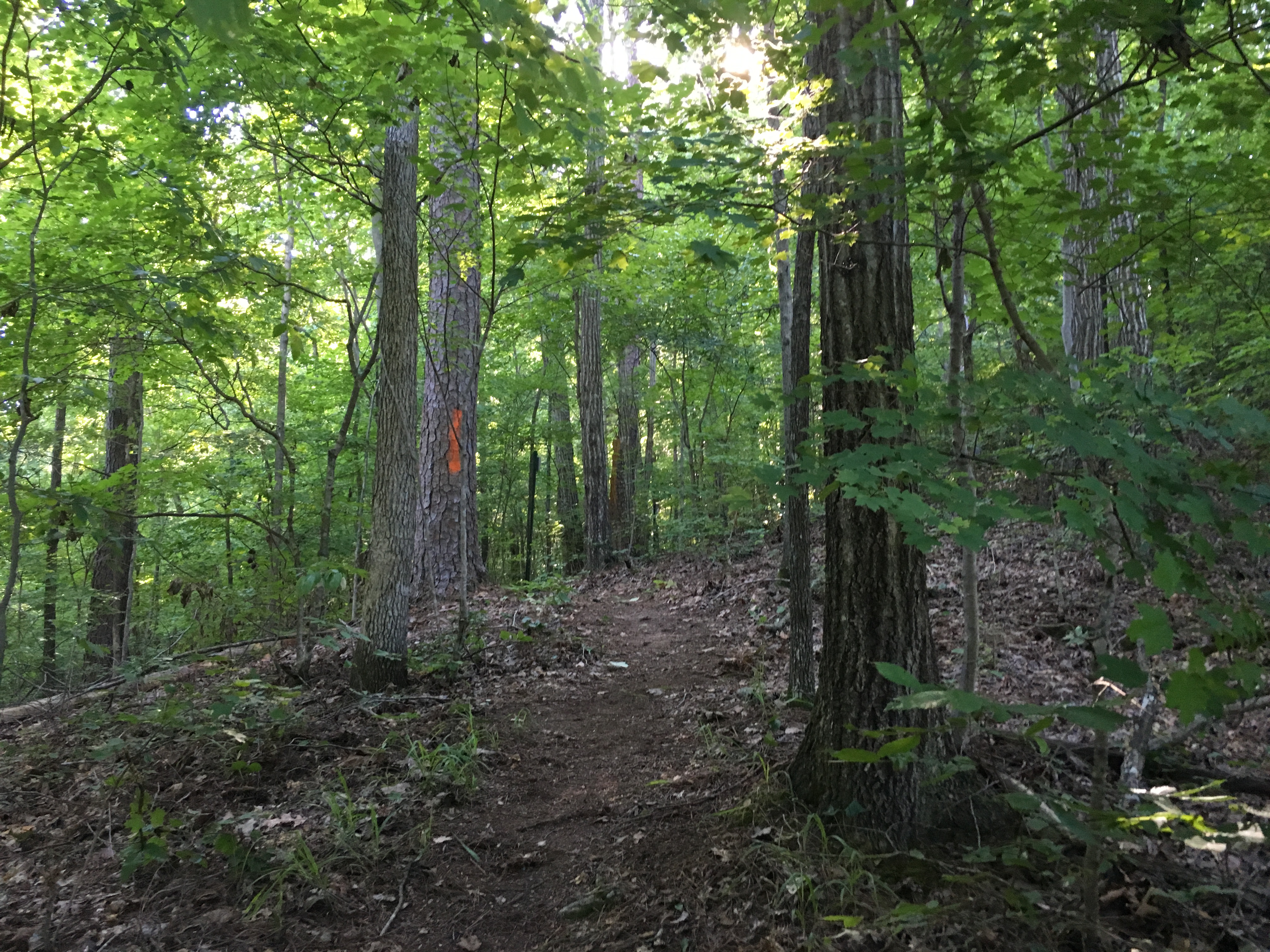 It's time again for another Red Rock Tuesday!
On August 2, we will be filming the August installment of Red Rock Tuesday with Jeh Jeh Pruitt and the Good Day Alabama team at the Homewood Forest Preserve, a 65-acre tract of land tucked away behind Homewood High School. FWLT recently hosted a workday at this site and we look forward to sharing the impact with our Red Rock Tuesday Audience.
Striped with a winding trail and tucked away from the hustle and bustle of nearby Lakeshore Drive, the Homewood Forest Preserve is a more lesser-known nature destination in central Alabama. A short distance from Samford University, the former swampland is home to a diverse blend of plant and animal species (including the spotted salamander that inspired an annual festival in nearby Homewood).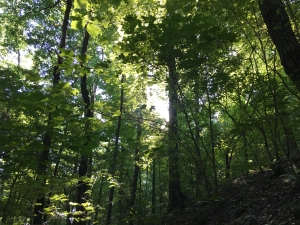 Following a workday on July 18, the Freshwater Land Trust and Brasfield and Gorrie have made recent strides to make the Preserve a more well-known attraction for outdoor enthusiasts and community members alike.
For over three hours on that increasingly hot and humid Monday morning, 35 volunteers from Brasfield and Gorrie and five volunteers from the Freshwater Land Trust worked to clear the Preserve's trails of excess vegetation and downed trees, install new signage both on and outside the trail, make new markings along the trail, and clean the Preserve's bridges and outdoor classroom. The teams' work improved the trails for visitors and took the first steps towards making the Preserve's presence along South Lakeshore Drive more pronounced.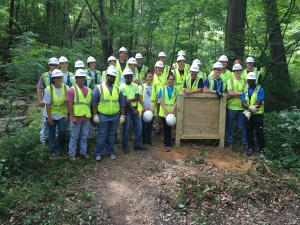 Volunteers from the two organizations came from all over west, central and north Alabama and Jackson, Mississippi to help give the Preserve a facelift. With improved trails and features – the result of a morning of hard work and teamwork – the Homewood Forest Preserve took a step forward towards becoming a prime and preserved destination, a place where visitors can enjoy the outdoors and experience a quiet walk away from the hustle and bustle of suburban Birmingham.
Tune in beginning at 7 a.m. on August 2 for a look at what's new at the Preserve!