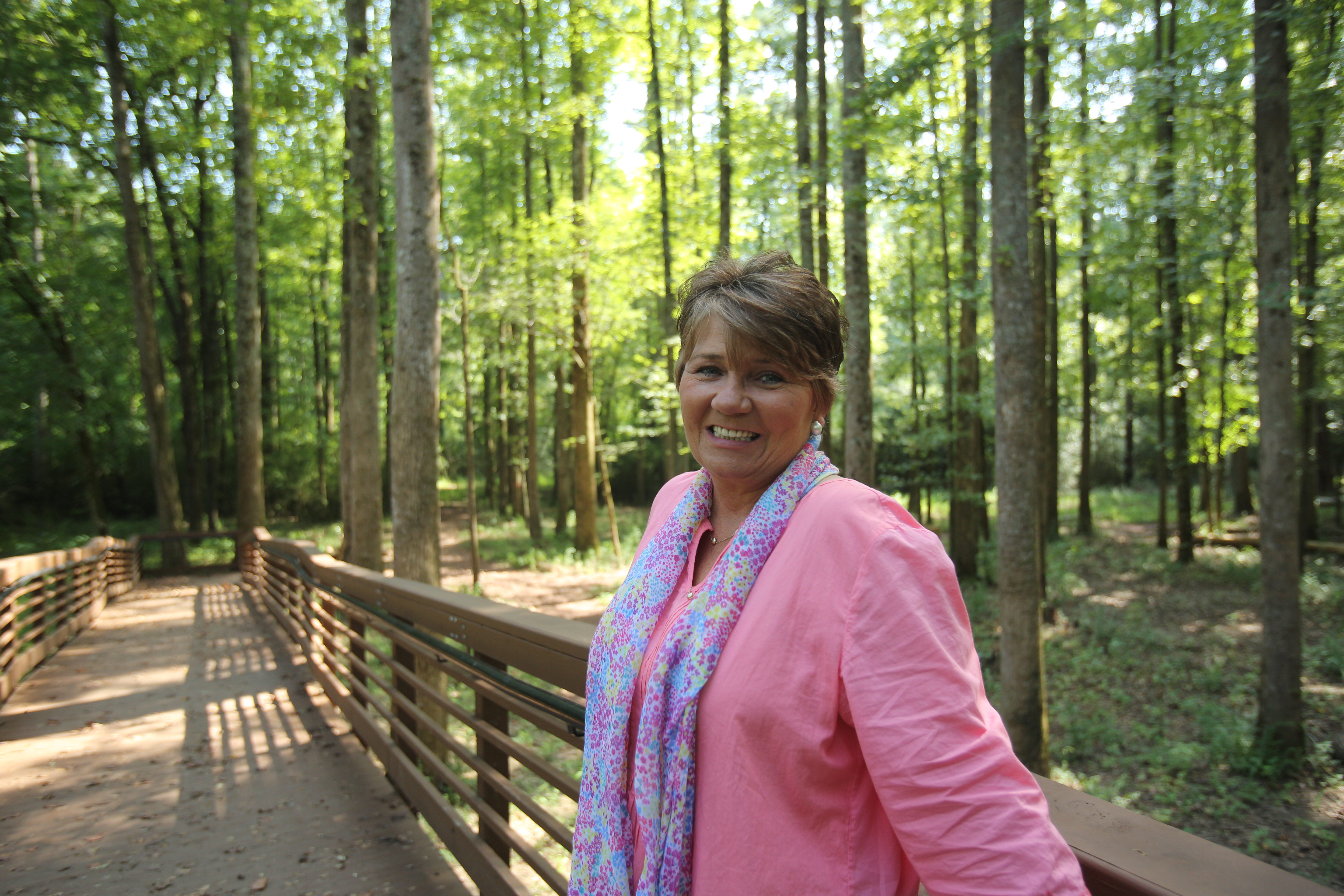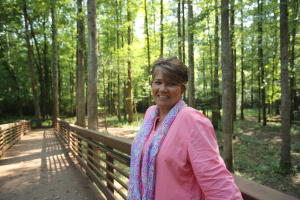 After 15 years of leadership as Executive Director, "Mother Nature's Real Estate Agent" Wendy Jackson is bidding farewell to the Freshwater Land Trust and has been named as Executive Vice President of the national Land Trust Alliance.
The national Land Trust Alliance (LTA) is a land conservation organization that works with over 1,000 land trusts across America and is headquartered in Washington, D.C. Wendy will begin work in the position Sept. 19.
Led by Jackson's innovative vision and impassioned leadership, the FWLT transformed from an unknown local nonprofit with no assets into an award-winning, standalone nonprofit with over $40 million in cash and land assets. Her skills in building unique partnerships helped bring projects like Red Mountain Park, Rotary Trail, Turkey Creek Nature Preserve and the Red Rock Ridge & Valley Trail System to life. Her ability to work with partners from all walks of life will no doubt be a key asset to the Land Trust Alliance as it works to build influential and impactful relationships with land trusts from coast to coast.
"I've been in the shoes of the small, local land trust and I know the challenges they face," Jackson said. "I also know how valuable it is to be backed by the Alliance. That's why I see this as my opportunity to give back to a community that gave so much to me."
It's a passion for land conservation, a drive to preserve land for future generations and an unwavering belief in the power of people that Jackson will bring in spades to her position at the Land Trust Alliance. As second-in-command to LTA president Andrew Bowman, Jackson will bring her strategic thinking and passion for conservation to the table as she manages teams that provide assistance to land trusts and devise strategies to help the Alliance best utilize its policies and programs to support and build relationships with land trusts across the country.
"Ask anyone who knows her and they'll tell you Wendy is a committed conservationist who has walked in the shoes of land trust staff and is ready to succeed at the national level," Bowman said. "That's what makes us so lucky to have her."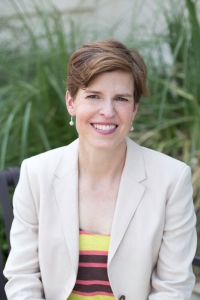 Filling Jackson's boots at the FWLT is Libba Vaughan, who is returning to the Land Trust after leading the Office of Service Learning and Undergraduate Research at the University of Alabama at Birmingham. She previously served as the FWLT's communications and development coordinator from 2005 to 2010.
Outside of her work with the FWLT, Vaughan has been an active member of multiple communities across Birmingham, from serving on the board of the Sparkman Center for Global Health at UAB to her local PTO to the board of directors for Alabama Possible, an initiative geared towards education, advocacy and policy regarding poverty in Alabama.
"Libba's skills in collaboration, her proven success in growing critical programs at our city's flagship university, and her experience with and passion for the Freshwater Land Trust's work makes her uniquely qualified to lead the organization into a new era of growth and success," said Jim Proctor, chairman of the board of directors for the FWLT. "She's an experienced and entrepreneurial leader who will enhance our work in river and land conservation. We are excited to work with her to position the Freshwater Land Trust for even greater success in the future."
These exciting changes are a shining example of the excitement and innovation happening at the Freshwater Land Trust. Jackson's leadership over the years have helped the FWLT become a national model, a model which Jackson will use to better help land trusts across the country. With Vaughan's leadership, the Freshwater Land Trust Board of Directors and dedicated staff looks forward to taking the organization into a new era of conservation.
"We wish Wendy great success as she moves on to the Land Trust Alliance," said Proctor. "She led the Freshwater Land Trust since its inception 15 years ago, and she helped build it into one of the premier land trusts in the country."
We thank Wendy for her years of leadership and inspiration. As Vaughan takes the reins, the FWLT moves into an exciting new chapter in its history as we continue to preserve the places that matter.