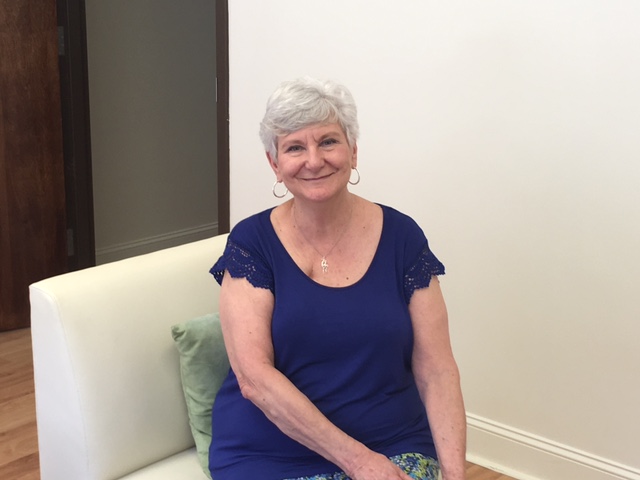 As we celebrate our 20th anniversary at the Freshwater Land Trust, we're taking time to reflect on our past success stories, while also looking to the future as we take a step into the next era of conservation. Over the course of the next few months, we'll give you interviews with the Land Trust's leadership, important figures and board members to get a glimpse at what their world was like twenty years ago and how conservation has impacted them. For our latest feature, we sat down with longtime adviser and board member Holli Watts!
On an early morning in the woods near Birmingham, Holli Watts and her seven-year old son sat under a tree, waiting for squirrels to scurry out from their hiding places. Suddenly, several squirrels showed themselves and communed on a tree limb.
"Well, I'll try to shoot one," her son said.
"Well, go ahead if you want to," she responded.
Her son fired at a squirrel and missed.
"Now do you want me to shoot one?" she asked.
"Mama, you don't know how to shoot a gun," her son said.
.22 rifle in hand, Watts shot the squirrel dead-center.
"My son says, 'Dad says you don't know how to shoot!'" Watts said, laughing. "'And I said, 'Well, your father doesn't know everything.'"
It's moments like these and experiences like it that have helped Watts, retired from a career with parks and recreation for the city of Homewood, form a close bond with nature, despite a frustrating start after moving from Queens, New York to rural Alabama near Tuscaloosa.
"I went from a big huge city to a very rural area that really was not well-developed at that point," Watts said. "So I was a little frustrated at first, with just not having the same conveniences I thought you should have."
However, Watts quickly became accustomed to Alabama and grew closer to nature. Years of attending Girl Scout camps and serving as a camp counselor, she said, helped "[increase] my love for nature and my recognition that it's one of the most important parts of our lives, whether we realize it or not."
While she initially wanted to major in political science at The University of Alabama, Watts ended up earning a degree in recreation administration, allowing her to work with nature and greenspace on a daily basis. Her job, combined with her family's high interest in the outdoors and involvement with the Cahaba River Society, helped bolster her interest and passion for the outdoors.
"I think the thing I see more of, or appreciate about nature having been on the Cahaba River Society board, is how often we don't even think about the impact of nature on the things we do and how fragile the environment can be if we aren't always watching for what we need to do with it," Watts said.
During her storied career as the recreation superintendent for the city of Birmingham and the director of parks and recreation for the city of Homewood, Watts stayed involved in conservation efforts outside the office, serving on the board of the Cahaba River Society. It's her involvement with CRS that, in 1996, brought her to the Black Warrior-Cahaba Rivers Land Trust, which had recently been created as the result of a federal lawsuit over Jefferson County's violations of the Clean Water Act. As the River Society's appointee to the Land Trust board, Watts envisioned the role the Land Trust could play in not just keeping Birmingham's water supply clean, but also make a positive environmental impact.
"I was excited to have the opportunity because with the $30 million set aside for the creation of this group," Watts said. "We could probably do a lot of good things. I had no idea at that point that we would have grown to where we are; I'm so proud of where they are now."
As the Land Trust blossomed – including a 2006 rebranding as the Freshwater Land Trust and establishing itself as a nonprofit standalone – Watts's work with the Land Trust and Parks and Recreation allowed her to see the impact of greenspace on a community.
"I think we have finally turned a corner just in the last few years in the fact that we are now trying to mitigate the problems we create when we do a lot of building," she said, citing Railroad Park, Red Mountain Park and Oak Mountain State Park as specific examples of success. "I think the city of Birmingham, particularly the Mayor and the Council, are beginning to understand that a livable community has lots of natural areas in it. They probably had some help in that recognition from some of the communities in the south, like Hoover and Vestavia and Homewood, where they had seen what greenspace can do for a city, how livable it can make it, how it can change a whole community."
Turning this corner, she said, helps add to the revision of Birmingham's steel-town image.
"Part of that is just the recognition that not everything has to be a grimy old steel mill," Watts said. "It can be a beautiful place to be if we can use our imagination to come up with some things."
As she enjoys her retirement, Watts remains heavily involved with the Freshwater Land Trust. She cited the people she has met and the technical knowledge she has gained from her involvement that have left a resonant impact on her. However, she said that in hindsight, she would slightly narrow her efforts more towards the environmental causes.
"I've come to realize that the more you divert your energies from whatever it is you think is your core reason for being here, the less you get done, and it really does make a difference," Watts said. "You sort of water down your efforts towards any one of those things you choose to do. So I think if you can come up with the one cause that you feel in your heart you are supposed to do – and I think there's a path for everyone – I think that's what you need to do. I would do more concentrating on that."
As the Land Trust continues to grow and greenspace projects make an increasingly large impact on Central Alabama, Watts said that it is fulfilling to see a greenspace project come to life and gives her hope for future generations.
"I always say to people, 'I just want my great-grandchildren to know what a tree is, and to actually be able to see one, touch one and feel one,'" Watts said. "At the rate we were going back in the 50s, 60s and 70s, it was questionable whether or not they would ever see a tree, I think. It's worked out really well."
Ultimately, however, greenspace projects come down to one collective theme: nature, which for Watts is something bigger than a park or a greenspace.
"I think nature is like music, it's a universal thing," Watts said. "It's something that you can start with with any person of any culture, whose background is entirely different from yours, and they can appreciate it and really commune with it. There's just not a lot of universal interests, but I think nature and music are two of them."