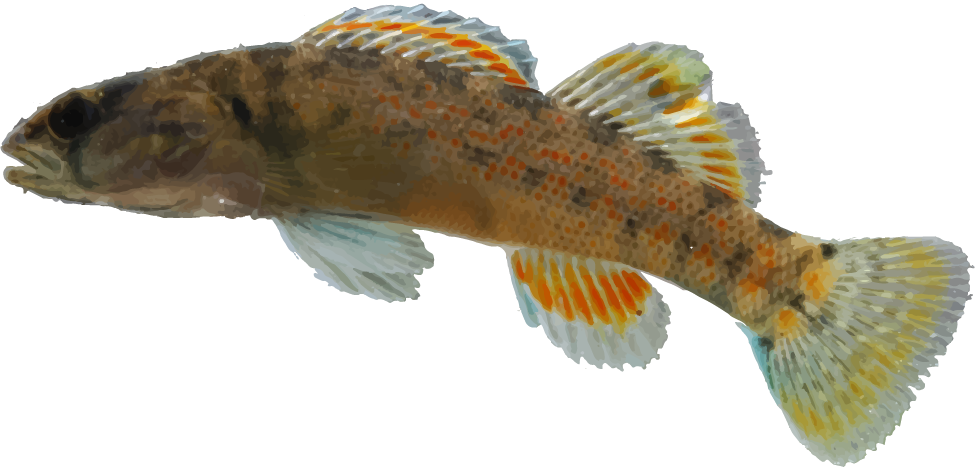 At the Freshwater Land Trust, we work to not only save greenspaces, but also save the natural habitats located on or around those greenspaces. Since this is our 20th year of conserving land in Central Alabama, we are celebrating 20 species whose habitats have been preserved over the past 20 years.
First… the Vermillion darter (Etheostoma chermocki), which is historically known to be endemic to a 7.2 mainstream segment of Turkey Creek. In 2001, the U.S. Fish and Wildlife Service listed the Vermillion darter as endangered, and the Alabama Department of Conservation and Natural Resources designated the species as Priority 1—the highest level of conservation concern—due to its extremely limited abundance and distribution, as well as its susceptibility to impacts from nonpoint sources of pollution.
The Vermillion darter's home is in the Turkey Creek watershed in Jefferson County, which is the most populous county in Alabama. The urbanization of the area makes the watershed vulnerable to sediment, unwanted nutrients and toxic chemicals.
The Freshwater Land Trust has assisted in protecting the home of the Vermillion Darter through Turkey Creek Nature Preserve, a 466-acre property that the Land Trust and a number of other partners combine in a private initiative to protect the endangered species. In November 2013, the Land Trust with several corporate partners successfully removed Old Shadow Lake Dam on Turkey Creek near Pinson, opening up an additional half mile of habitat for the endangered vermilion darter.
We hope you will join us in our continued effort to save the places that matter.