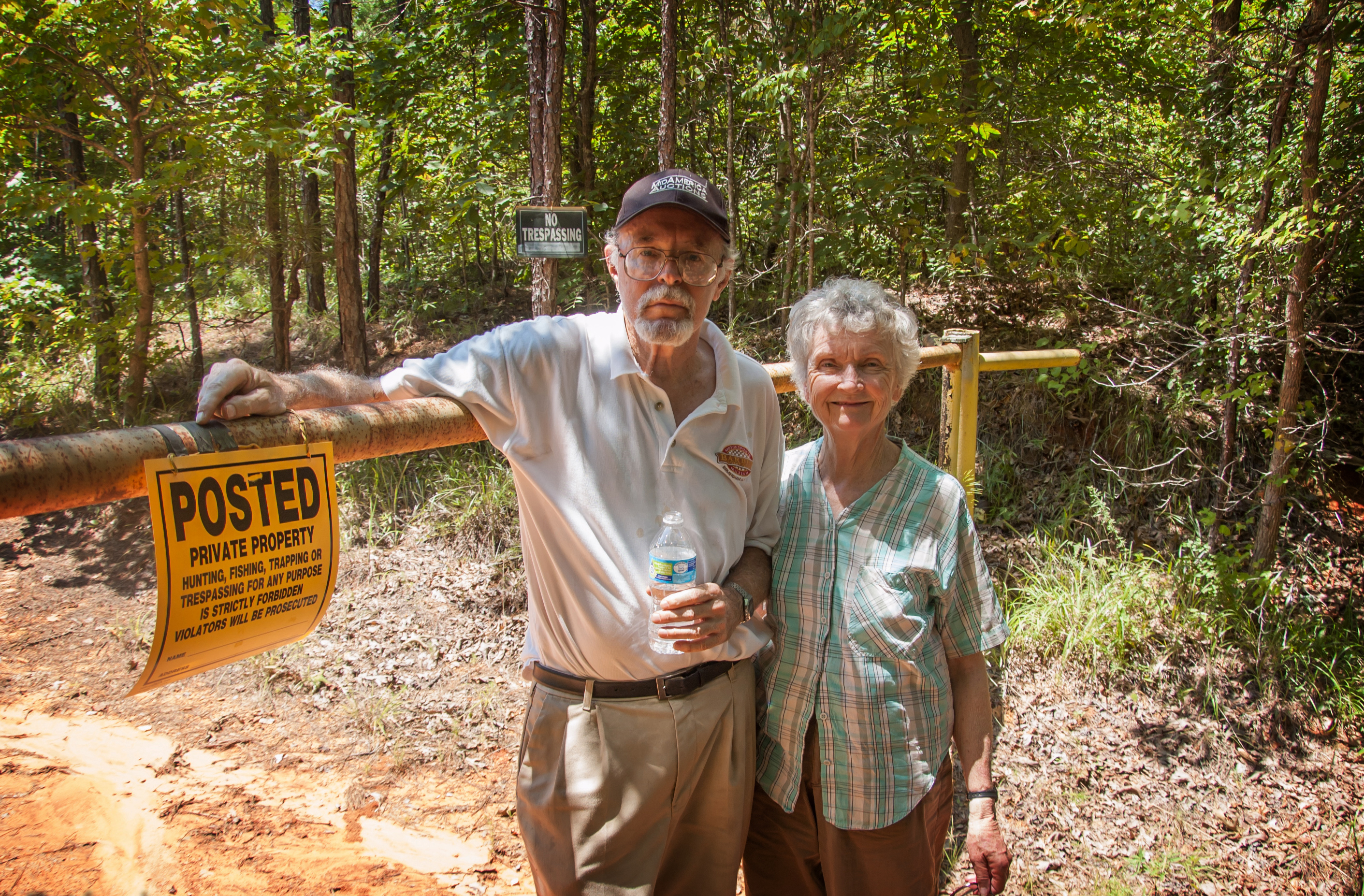 At the Freshwater Land Trust, we believe conservation work is more than preserving the natural environment—it's about preserving a way of life. James and Olivia Howard believe that, too. In the early 2000s, the Howards gave an outright fee simple donation to the Freshwater Land Trust, permanently preserving their 167 acres on the Cahaba River. We worked diligently with the Howards to create a sustainable plan for the property.
Although the Freshwater Land Trust was gifted all rights and interests of the property, the Howards are still able to visit and enjoy the land, but the Freshwater Land Trust owns and manages the property. This guarantees that it is preserved in perpetuity through a continual stewardship program.
With the Howards' generous donation, the Freshwater Land Trust now owns and manages 580 acres, encompassing over 10 miles, on the Cahaba River. This particular site protects more than one mile of river frontage and serves as a significant forested buffer for the Cahaba.
Conserving this land in its natural state brings many benefits to the Howards, but perhaps the most gratifying is knowing that future generations will cherish the land they protected. The Freshwater Land Trust is proud to have played a role in preserving this special place for the Cahaba, its wildlife, and most importantly for James and Olivia's legacy.