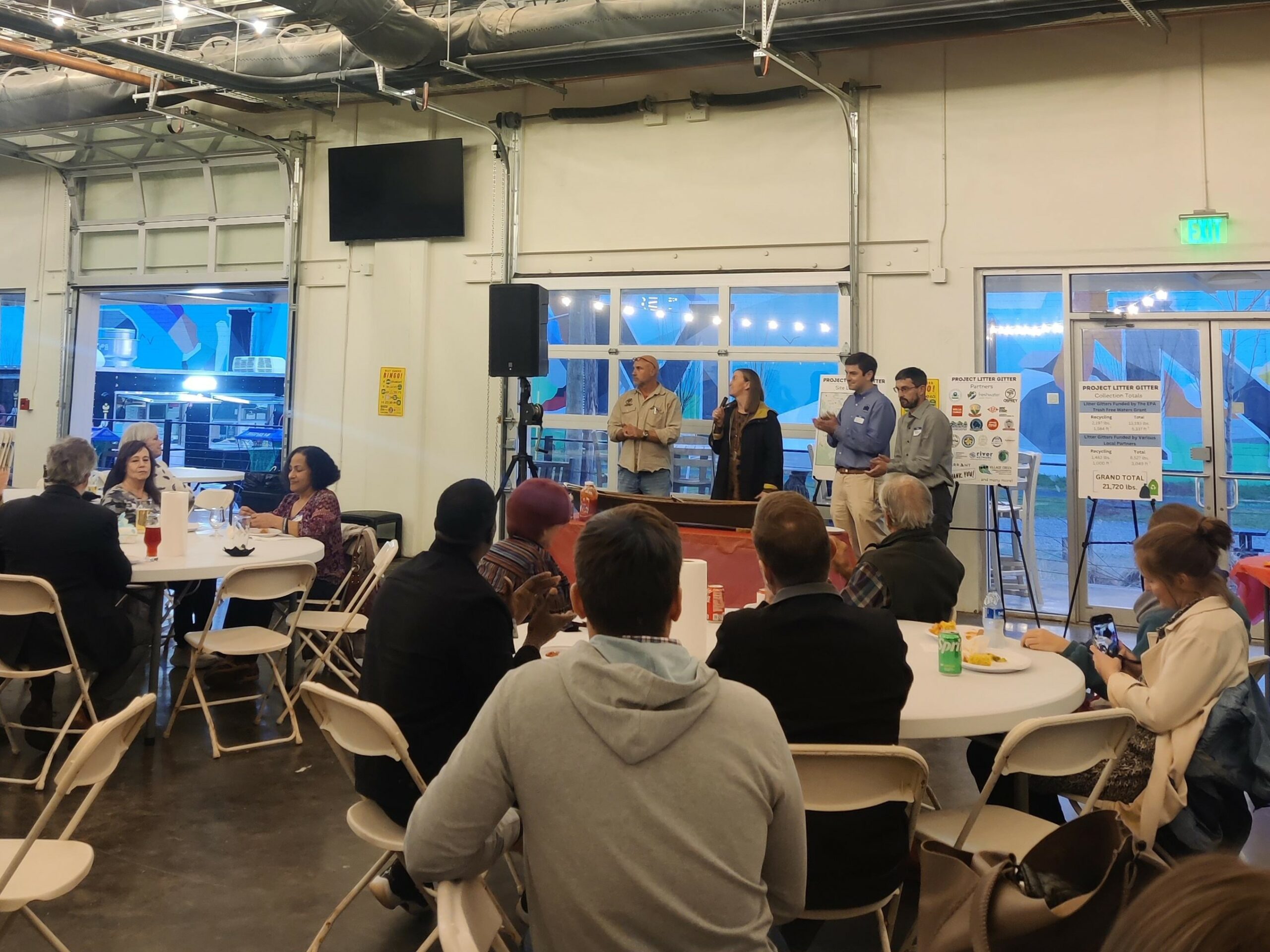 On March 9th, Osprey Initiative and Freshwater Land Trust hosted a shrimp boil at Ghost Train Brewing Co. to celebrate Project Litter Gitter and its recent milestones!
Project supporters gathered for a delicious meal and heard remarks from Don Bates of Osprey Initiative, Rusha Smith of Freshwater Land Trust, Charles Scribner of Black Warrior Riverkeeper, and David Butler of Cahaba Riverkeeper, about the history of the project and the collaborative partnerships that have made its success possible.
To date, Project Litter Gitter has removed over 20,000 pounds (ten tons) of trash from Central Alabama waterways and recycled as much of that trash as possible. This trash was collected as a direct result of the litter gitter devices and volunteer cleanup efforts. Thanks to our sponsors, this project has been a tremendous success— and momentum continues to grow! There are now 12 active litter gitter devices in Jefferson and Shelby counties that are improving local waterways.
In 2021, ALDOT spent $7.4 million to clean up trash on roadways, and Alabama was ranked as the 16th dirtiest state in the 2014 American State Litter Scorecard. Community support is critical if we want to continue our fight against litter. We need more Litter Gitter Getters, and more litter collection devices, to combat litter effectively.
To learn more about sponsoring a litter gitter, or to become a Litter Gitter Getter, contact Katie Holmes at katie.holmes@freshwaterlandtrust.org.
Thank you to our partners and supporters for making this milestone possible and thank you to Ghost Train for hosting!