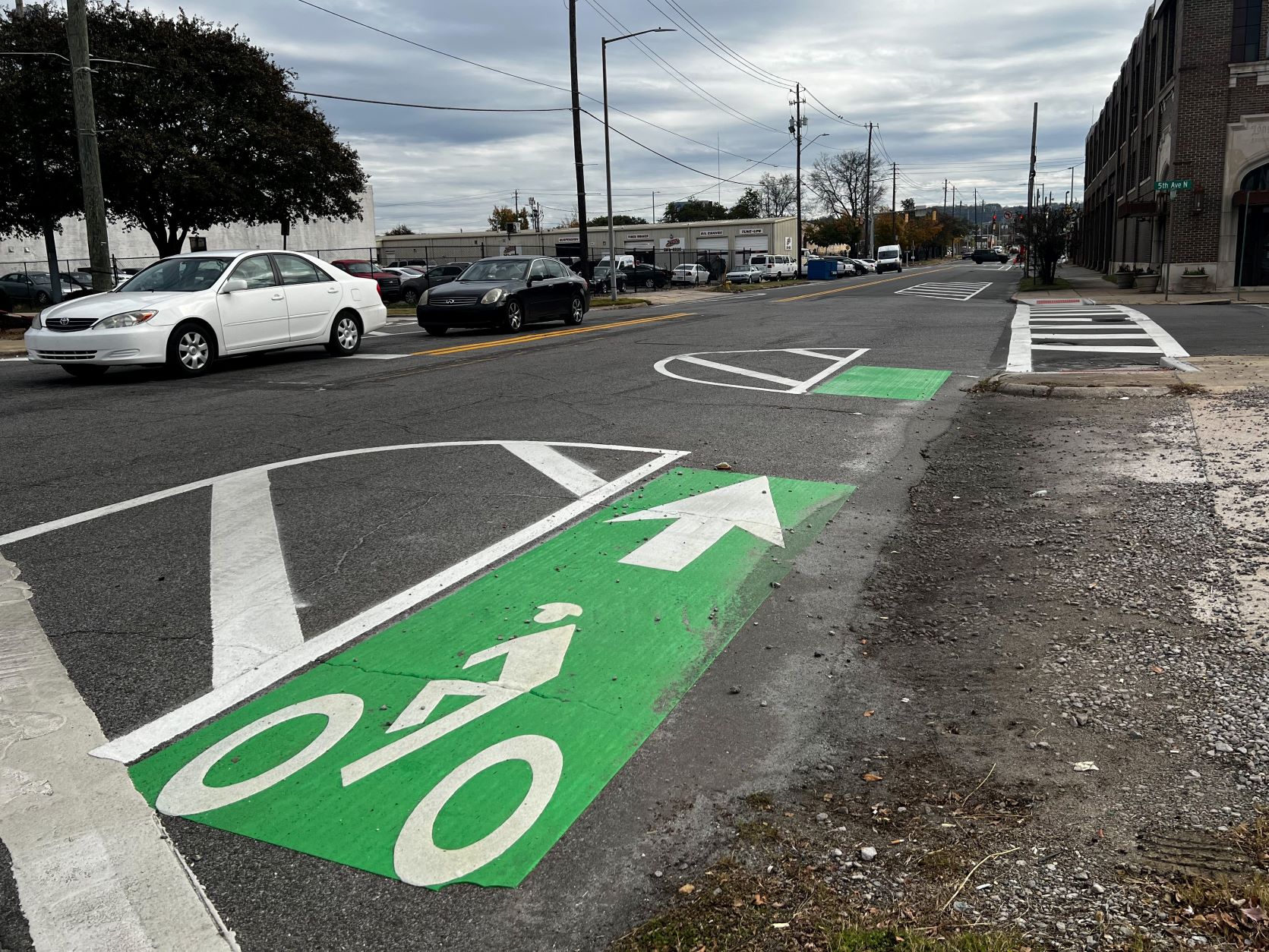 It's time to gear up for our next Red Rock Tuesday with Jeh Jeh Pruitt and the Good Day Alabama Team!
On December 6th, we will be filming our December edition of Red Rock Tuesday at Hardware Park along 9th Street North.
The Birmingham Department of Transportation (BDOT) will be joining us to give the inside scoop on the city's new protected bike lanes.
The addition of the new bike lanes is one of several recent and exciting developments for the Smithfield neighborhood. Earlier this fall, Create Birmingham partnered with the Asphalt Art Initiative to collaborate on a visual art piece that can be found at the intersection of 8th Avenue West and Center Street North.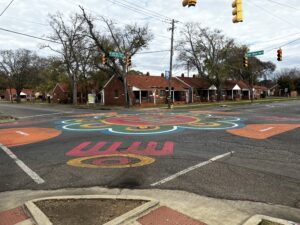 "The Asphalt Art Initiative is designed to fund visual art on roadways, pedestrian spaces, and public infrastructure in U.S. cities with the goal of improving street and pedestrian safety, enhancing underutilized public space, and promoting collaboration and civic engagement in local communities." (Create Birmingham)
Tune in to Good Day Alabama on FOX 6 with Jeh Jeh Pruitt at 7:00 a.m. on December 6th!