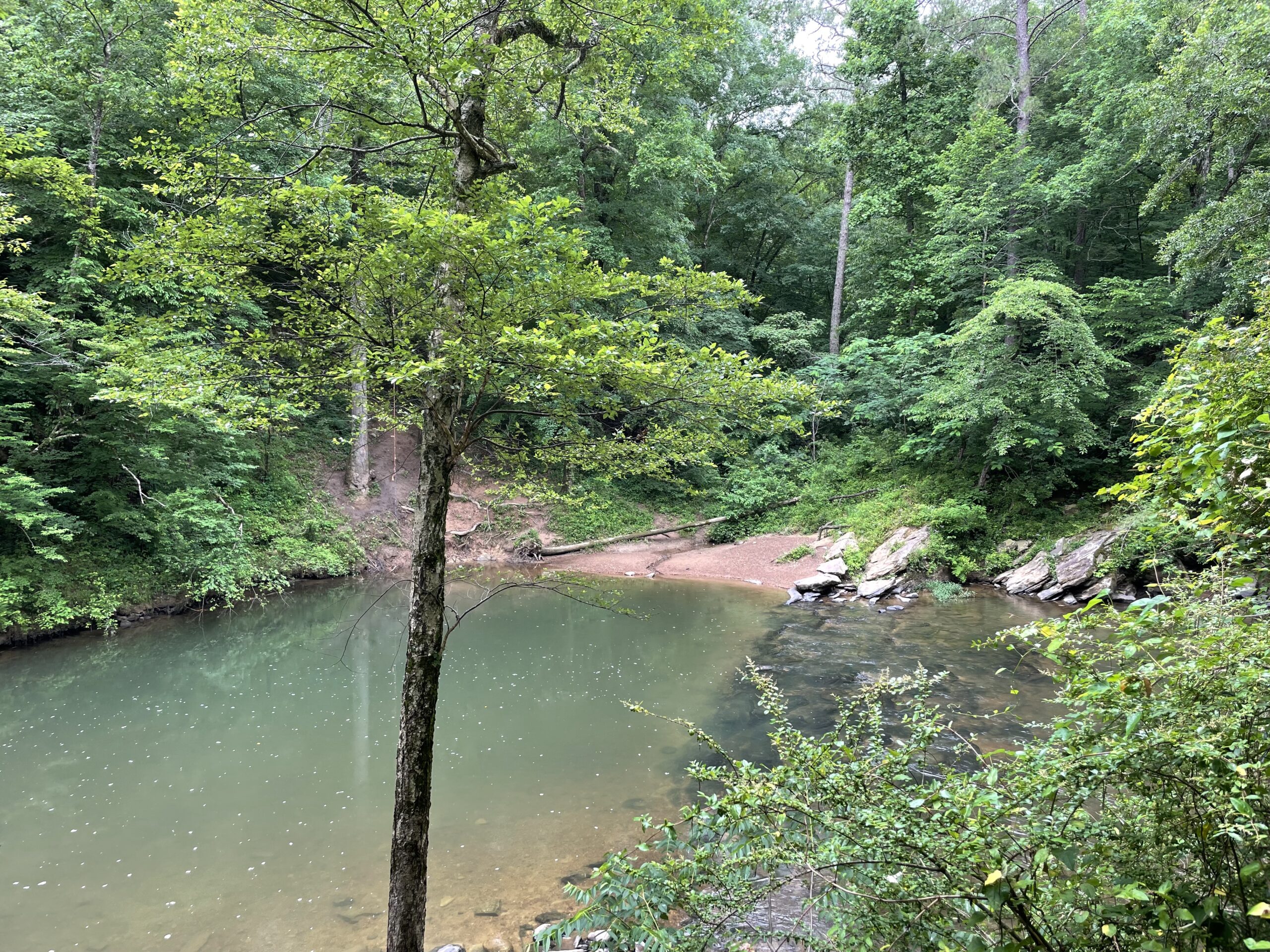 by Sarah Yarbrough
In May, we acquired a 12-acre property in the Grants Mill area in Irondale. FLT, along with the City of Irondale and the Jefferson County Department of Health, jointly purchased this property due to its high potential for public recreation.
This property, located behind the existing Grants Mill Cahaba River Walk and Canoe Launch, provides a link to 161 acres of FLT's properties, which we hope to later open for public trail access.
Cahaba River Walk
In recent years, FLT improved the canoe access by installing boulder steps in 2016 and performing streambank stabilization to reduce erosion in 2018 (photo 1 below). In 2021, volunteers installed water bars throughout the trail to prevent ruts and gulleys after rain events (photo 2 below).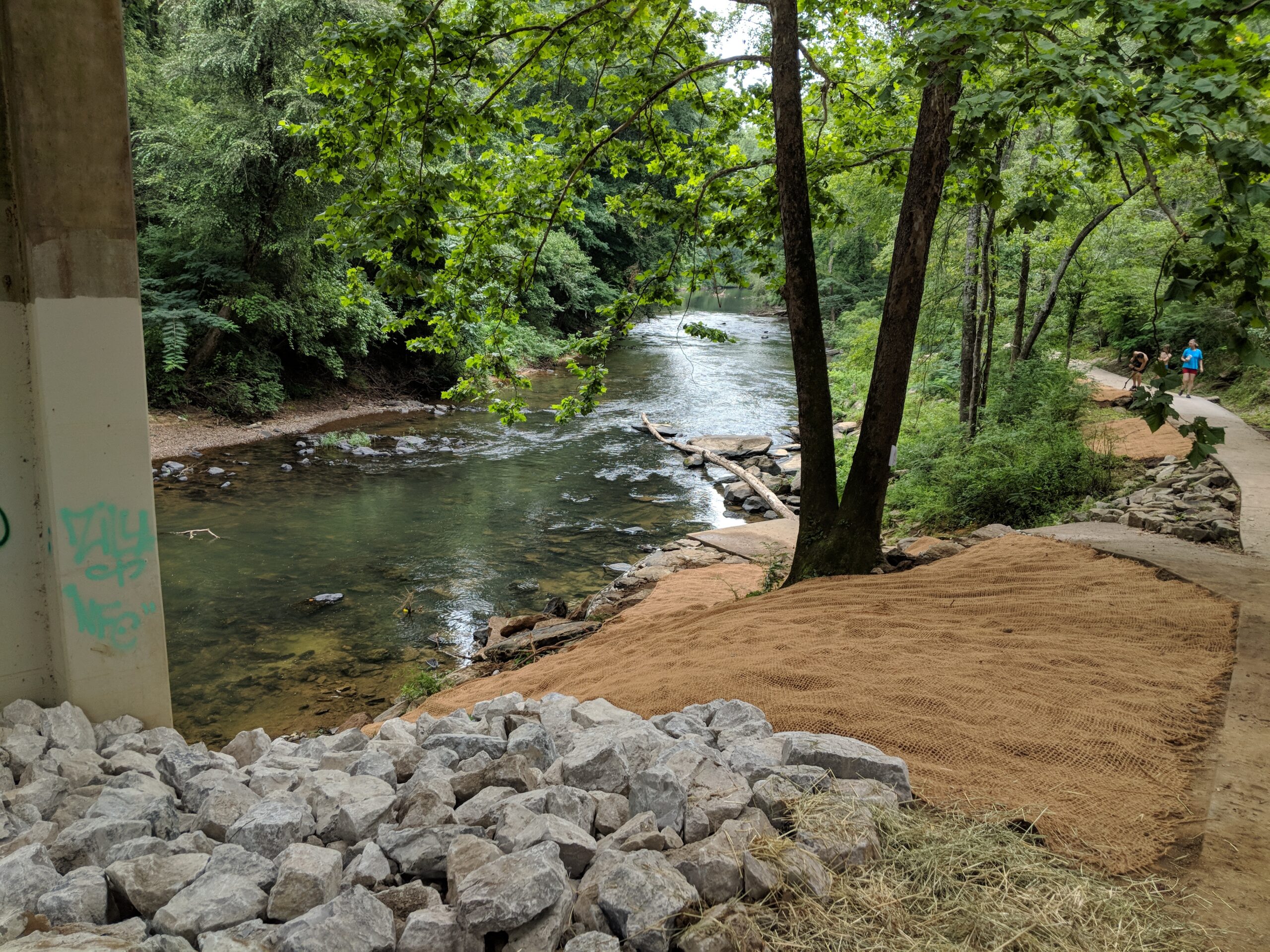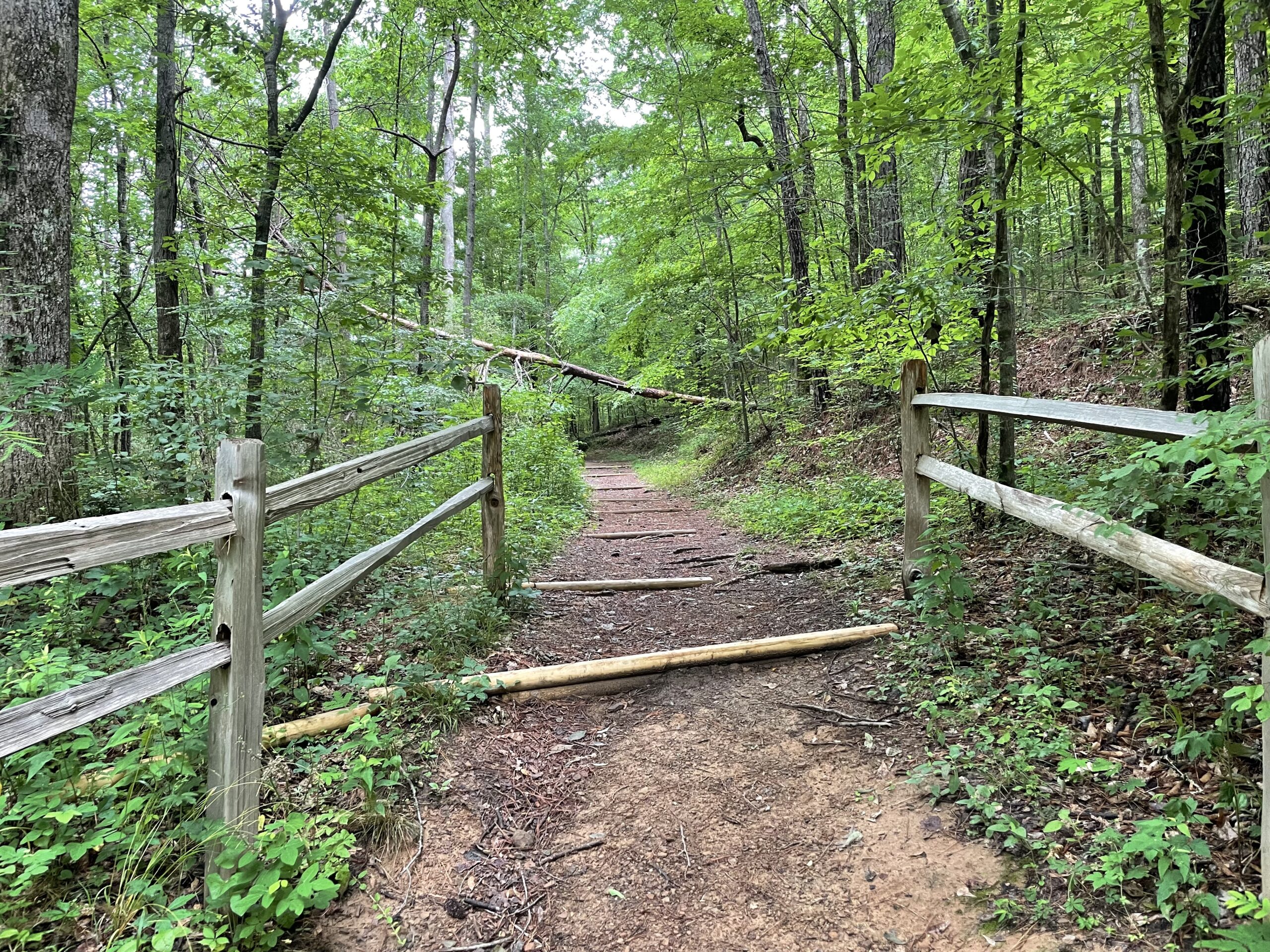 Swimming, hiking, fishing, canoeing, and kayaking are several activities to enjoy here. In addition to a picnic area and rope swing over a popular swimming hole, there is a canoe launch for easy put-in.
If you haven't visited, we encourage you to explore the Cahaba River Walk Trail and all that it has to offer. Trailhead location: 2171 Grants Mill Road, Birmingham, AL. 35210
Check back later for updates on the potential new trails and property opening to the public. Thanks to the City of Irondale and the Jefferson County Department of Health for helping make this happen!
To explore other public recreation in Jefferson County, use our Find a Trail map.