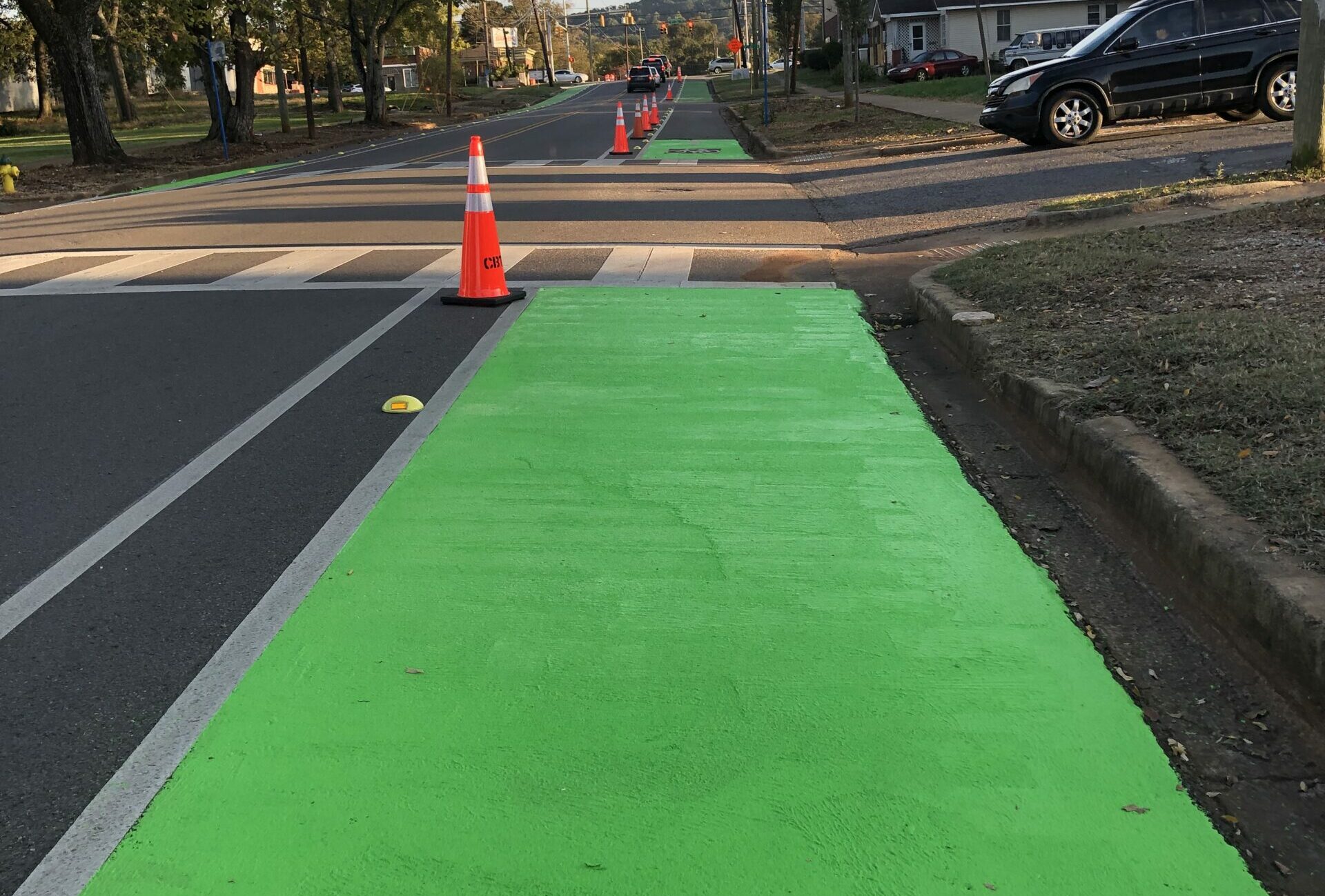 There is a new buffered bike lane in the Titusville neighborhood!
For the first time, Freshwater Land Trust received a highly competitive AARP Community Challenge grant aimed at funding low-cost, high-impact community projects.
FLT partnered with the City of Birmingham's Department of Transportation and REV Birmingham to install a buffered bike lane along 1st Street South, between 1st and 6th Avenues in the Titusville neighborhood. The project installed green "welcome mats," or painted sections of the bike lane, at each intersection and raised reflective pavement markers to increase visibility and further delineate the bike lane from vehicular traffic lanes.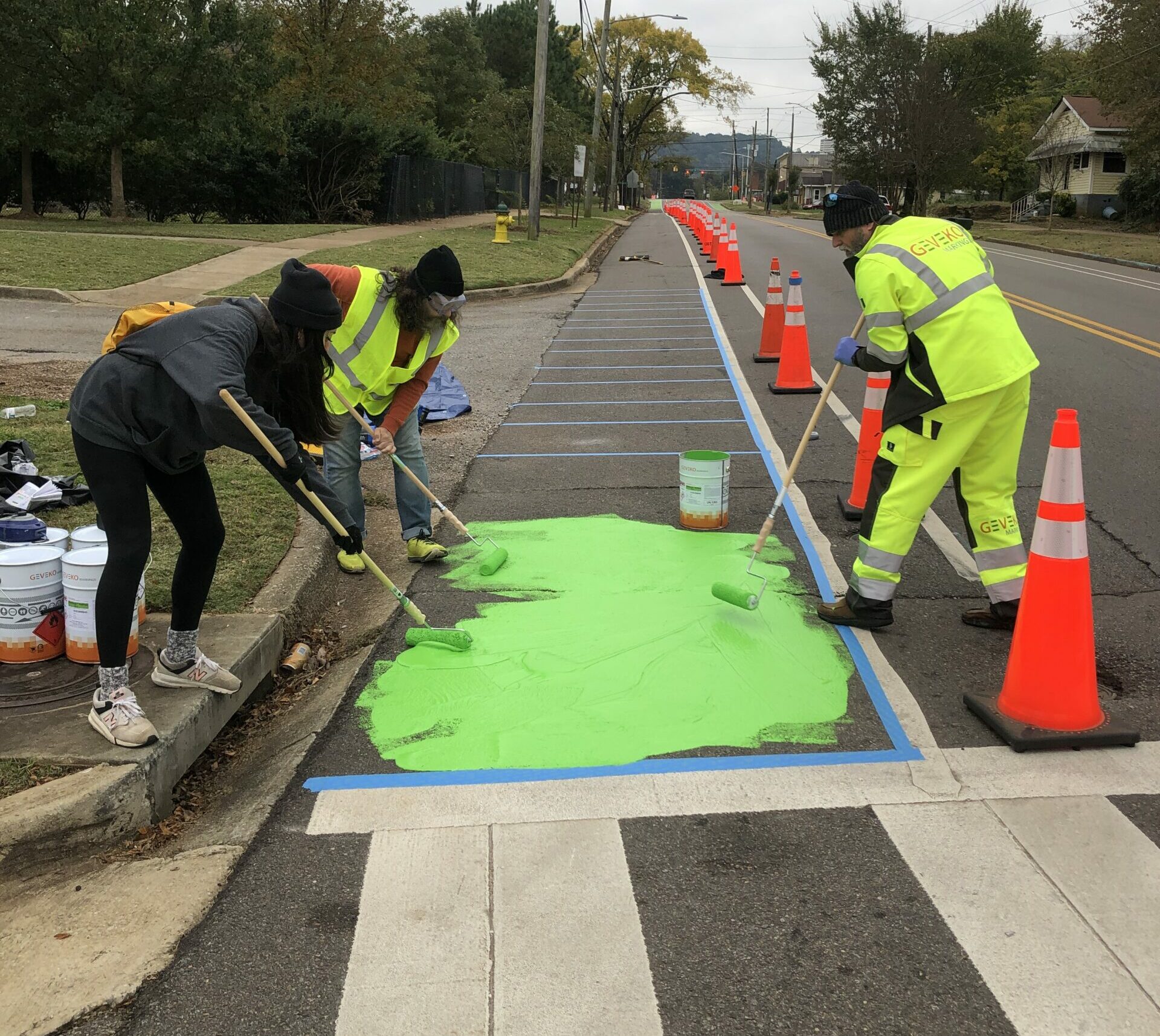 The Titusville buffered bike lane was installed through volunteer support. Seventeen FLT supporters joined Red Rock Trail Director Carolyn Buck on November 5th to complete the project. Over the course of 12 hours, 1st Avenue South was transformed in front of nearby neighbors' eyes with many commenting on how exciting the project would be for the neighborhood.
The buffered bike lane connects to the Neighborway, a multi-modal street established by UAB's Live HealthSmart initiative, and a planned Bus Rapid transit stop. As FLT plans for the next big Red Rock connections, the Titusville neighborhood offers exciting opportunities to connect west Birmingham neighborhoods to downtown amenities and destinations, ultimately linking Railroad Park to Red Mountain Park.
A big thank you to AARP for funding this exciting project and volunteers from REV Birmingham, City of Birmingham Department of Transportation, and Kimley-Horn for making this project a reality!