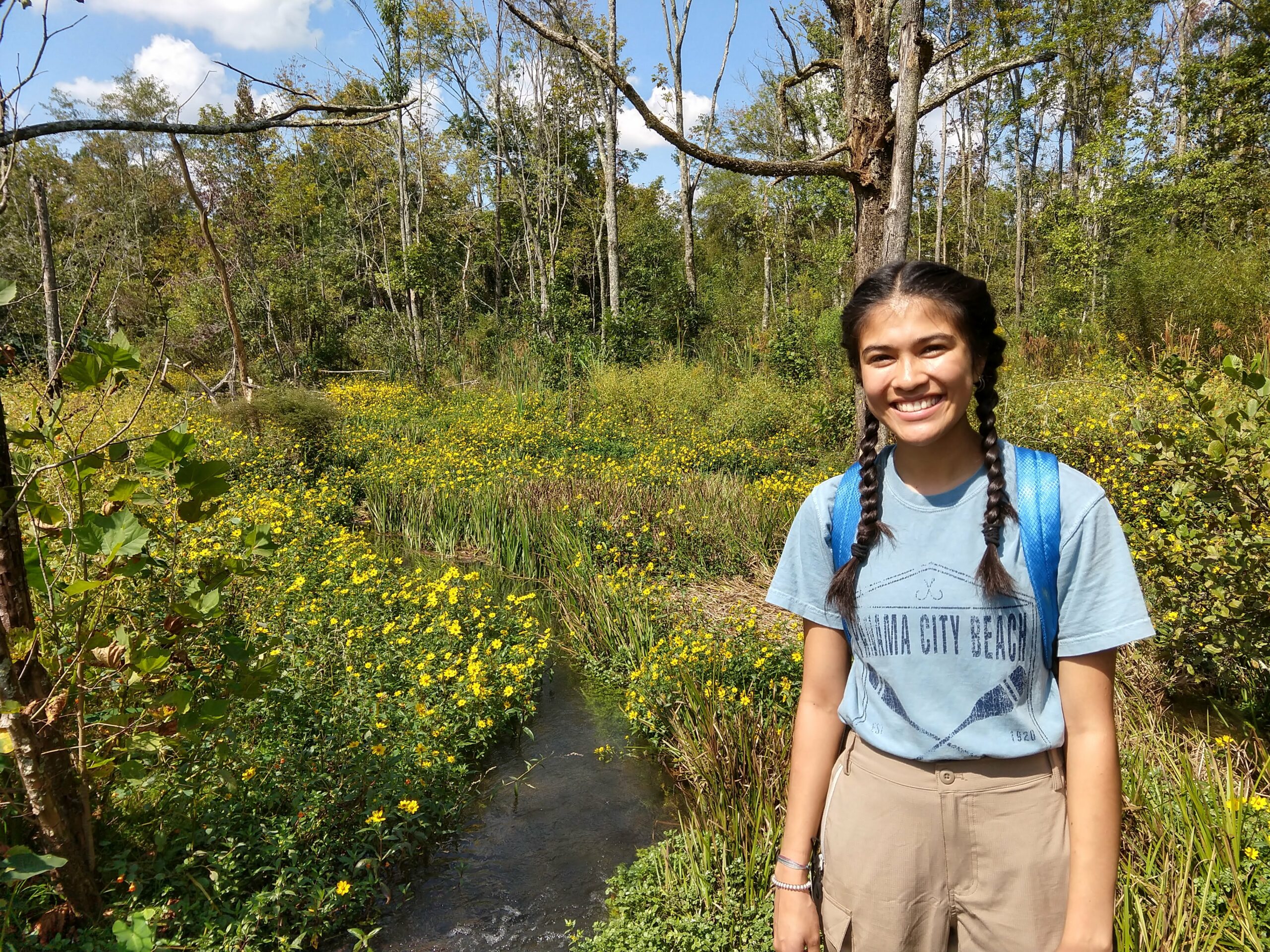 Freshwater Land Trust is excited to welcome Ruby Maghoney as our Urban Darter Endangered Species Steward Intern! Over the next several months, Ruby will manage and enhance seven endangered species habitats throughout Jefferson County, specifically focused on habitat for Rush, Vermilion, and Watercress Darters. She will perform habitat maintenance, assessment, data collection, and more at these locations, often coordinating and collaborating with different partners at each site.
Ruby is currently studying Biology and Environmental Science at UAB after studying musical theatre for two years at UAB and Oklahoma City University. She went to Enterprise High School in Enterprise, AL but considers Clarksville, TN home.
Welcome to the team, Ruby!