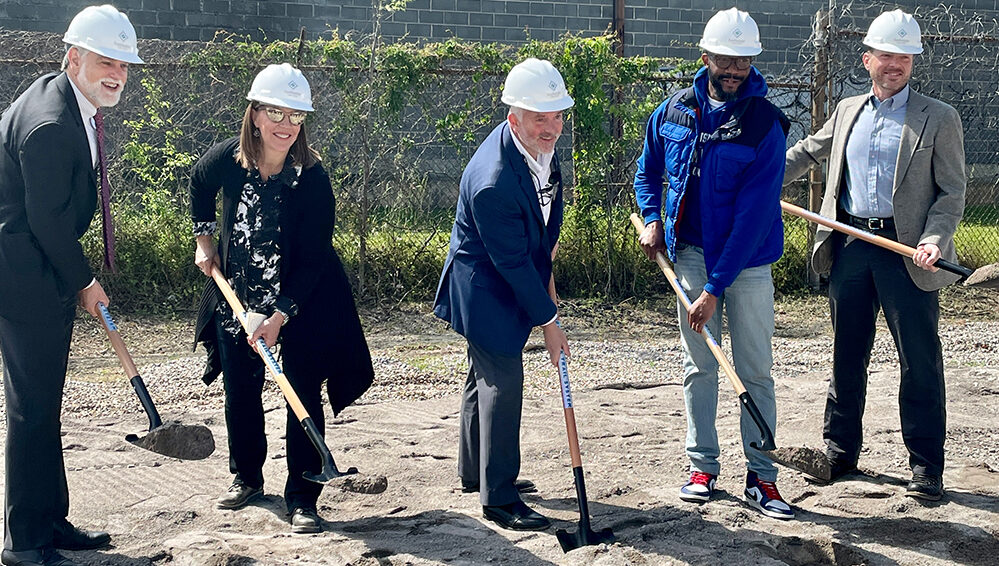 Freshwater Land Trust broke ground on the highly anticipated Jones Valley Trail Extension in celebration of Earth Day. The groundbreaking ceremony took place on April 22nd behind the M2 building where a portion of the trail extension will be located.
The Jones Valley Trail Extension will pick up at 32nd Street South and connect downtown Birmingham to Avondale's 41st Street, running parallel to 1st Avenue South. The trail extension will provide a safe, off-road trail for commuters, recreational users, and visitors. FLT expects the trail will be completed by the end of this year and ahead of the 2022 World Games. Traversing through the middle of Birmingham, the Jones Valley Trail corridor has grown in popularity as Greater Birmingham residents and tourists spend time in outdoor destinations like Railroad Park, Rotary Trail, Sloss Furnaces, and the Pepper Place Market District. Commuters also frequent the existing trail, cycling, running, and walking between Birmingham's eastern, western, and downtown communities.
"We are thrilled to get started on the long-anticipated Jones Valley Trail Extension," said Rusha Smith, Freshwater Land Trust's Executive Director. "Outdoor amenities are critical for connecting our residents and neighborhoods to the great outdoors and to each other."
The trail extension is part of Jefferson County's growing Red Rock Trail System, which Freshwater Land Trust is responsible for facilitating, and the trail extension follows the completion of a number of popular other Red Rock trails, including Rotary Trail, Kiwanis Vulcan Trail, and the High Ore Line to Red Mountain Park connection.
"We are seeing more and more momentum and determination to add new trail miles and make new connections across the county," said Carolyn Buck, Freshwater Land Trust's Red Rock Trail System Director. "The Jones Valley Trail corridor is already loved by many and will be accessible to many more after the extension is complete."
Freshwater Land Trust has already begun fundraising for the next segment in the Jones Valley corridor, which will connect Avondale to Continental Gin, the historic building site that now houses Ram Tool and Cahaba Brewing Company. The Continental Gin Connector is also expected to be complete by the 2022 World Games. To support this project, donate today!