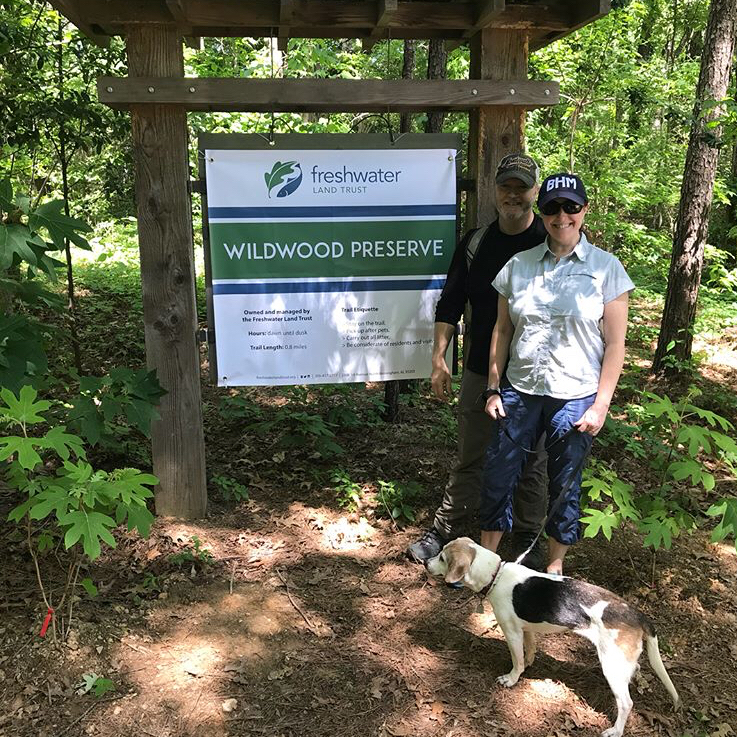 As spring begins to bloom, it is the perfect time to get out and experience nature.
Wildwood Preserve is a 51-acre nature preserve in Birmingham that is owned and managed by Freshwater Land Trust. This property truly comes to life in the spring with trout lilies, trillium, oak leaf hydrangeas, and more, and it won't take you long to get there. Navigate to 1298 Forest Brook Circle, Birmingham, AL 35226, and you will be on the trails before you know it!
Hiking along the trails that meander through the preserve grants you the opportunity to take a glimpse into what an undisturbed, intact bottomland hardwood forest looks like. You will find yourself surrounded by mighty tulip poplars, noble white oaks, and delicate wildflowers as well as several other species of native plants.
Why not visit and put your plant identification skills to the test? Check out our Wildwood Preserve Plant Identification. Use the hints to help you distinguish one plant from another and observe several of the native plant species that call the preserve home.
A special thanks to the FLT Jr. Board for adopting Wildwood Preserve and to other volunteers that keep this property beautiful!