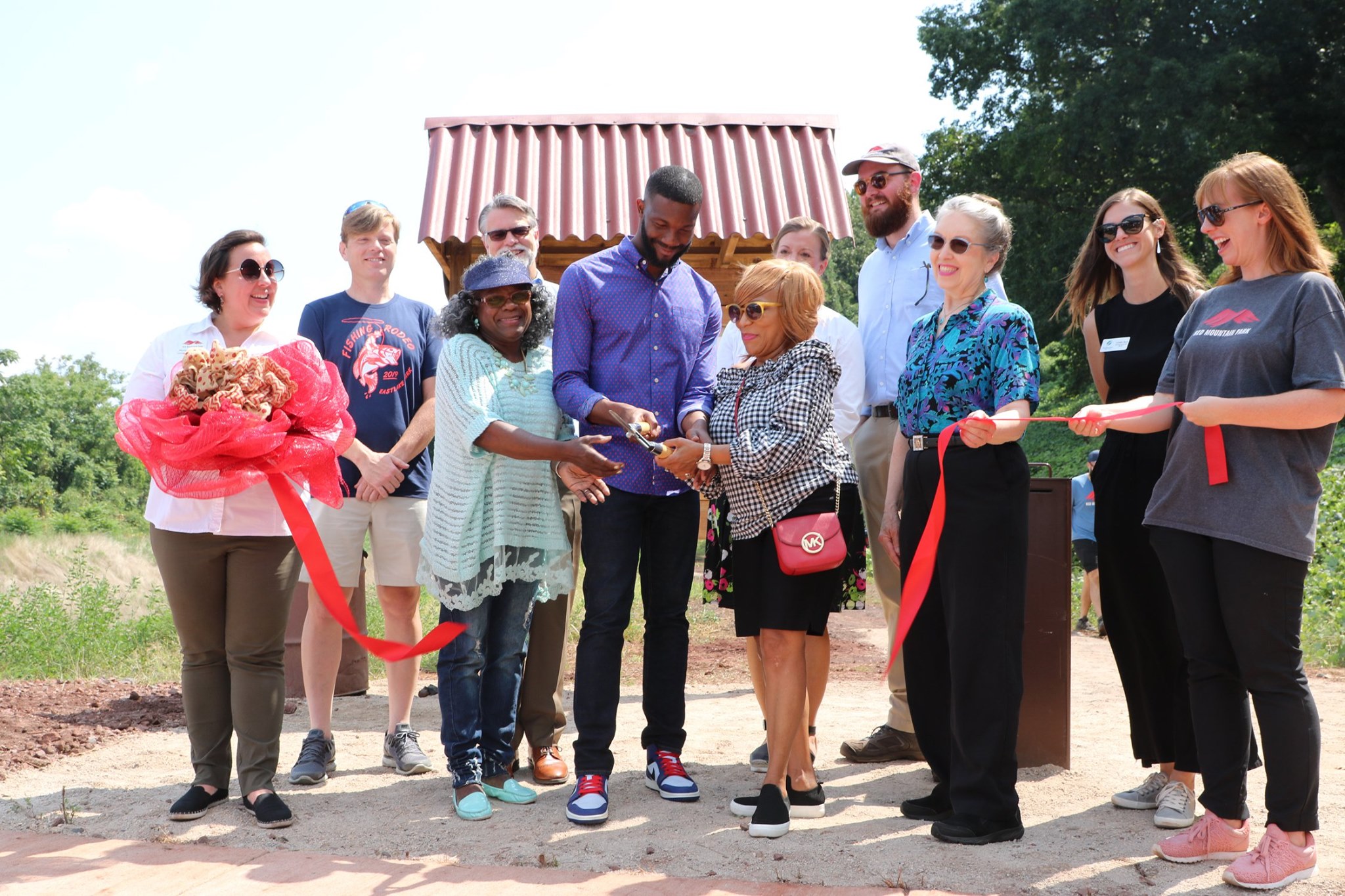 Birmingham's three-mile High Ore Line Trail is now complete and open to the public!
High Ore Line Trail starts in Midfield at Jefferson County Western Health Center and runs three miles along an old railroad line where it ties into Red Mountain Park's new entrance and parking lot on Venice Road. The trail is mostly flat and off road and provides an accessible place to walk or bike in Greater Birmingham's outdoors.
Visitors can park and access the trail at the health center (631 Bessemer Super Hwy, Birmingham, AL 35228) or the new Venice Road parking lot (33.4403123, -86.8892199).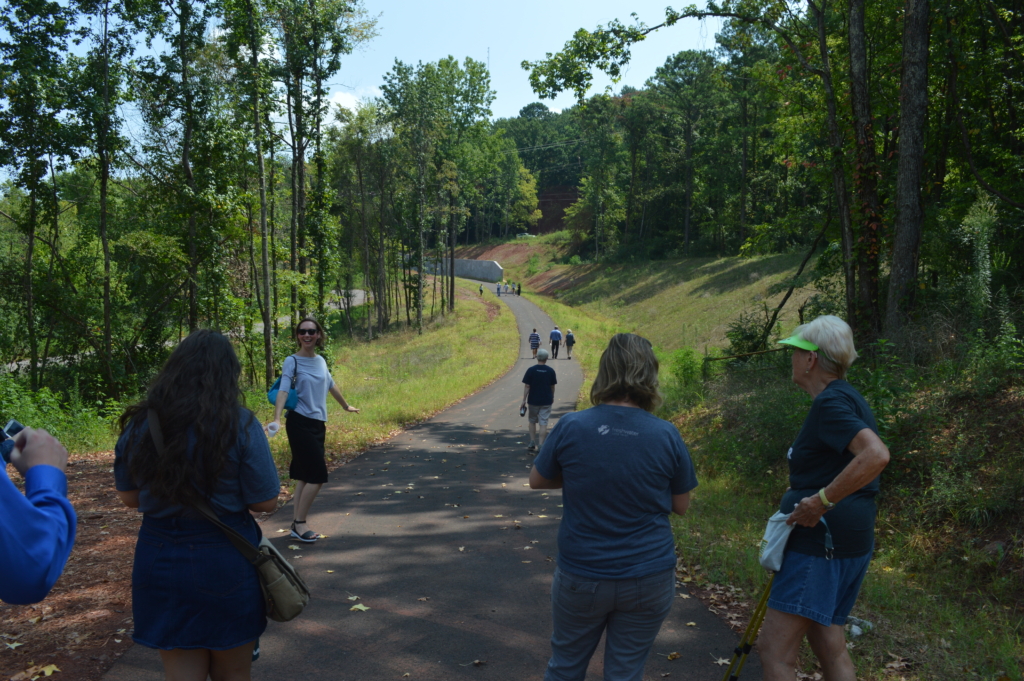 In 2012, the City of Birmingham won a competitive Department of Transportation TIGER grant for $10,000,000 in order to develop active transportation routes in Birmingham. With this funding, the City of Birmingham, Freshwater Land Trust, Jefferson County Health Department, and many partners have built 14 trail miles throughout Birmingham. The first two miles of High Ore Line Trail opened in 2016.
With its third and final mile complete, High Ore Line now connects Red Mountain Park to Jefferson County's growing Red Rock Trail System. "We are thrilled to open this new portion of High Ore Line and hope it will continue to be a valuable asset to the community," said Carolyn Buck, Freshwater Land Trust Red Rock Trail Director. "With each trail opening, we are one step closer to our goal of building and connecting 750 miles of trails in Jefferson County."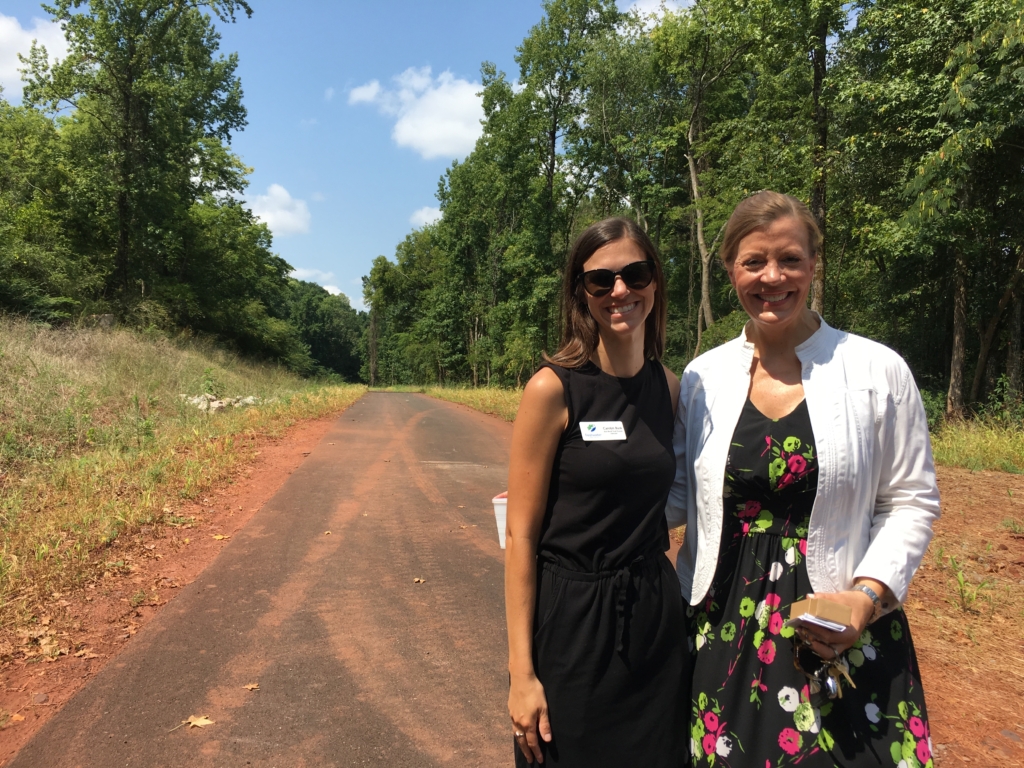 High Ore Line is Jefferson County's third new trail to open this summer, following Five Mile Creek Greenway in Gardendale (2 miles) and Clairmont Walking Trail in Birmingham (1 mile).
The High Ore Line project includes a new parking lot and entrance to Red Mountain Park. "We are excited to celebrate this long-anticipated connection to Red Mountain Park as it creates more opportunities for more communities in Birmingham to engage in outdoor recreation and learn about our shared history," said T.C. McLemore, Red Mountain Park Executive Director.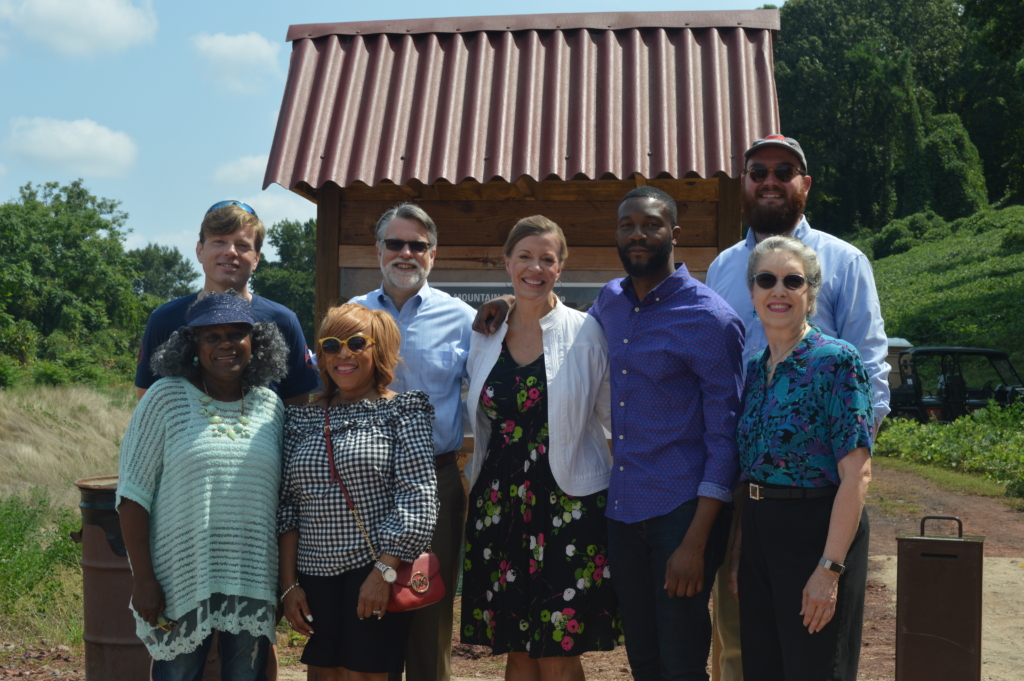 Freshwater Land Trust, Red Mountain Park, and the City of Birmingham hosted a ribbon cutting ceremony at the new Venice Road parking lot on Friday morning.
Learn more about Red Rock Trail System or find a trail using our interactive trail map.