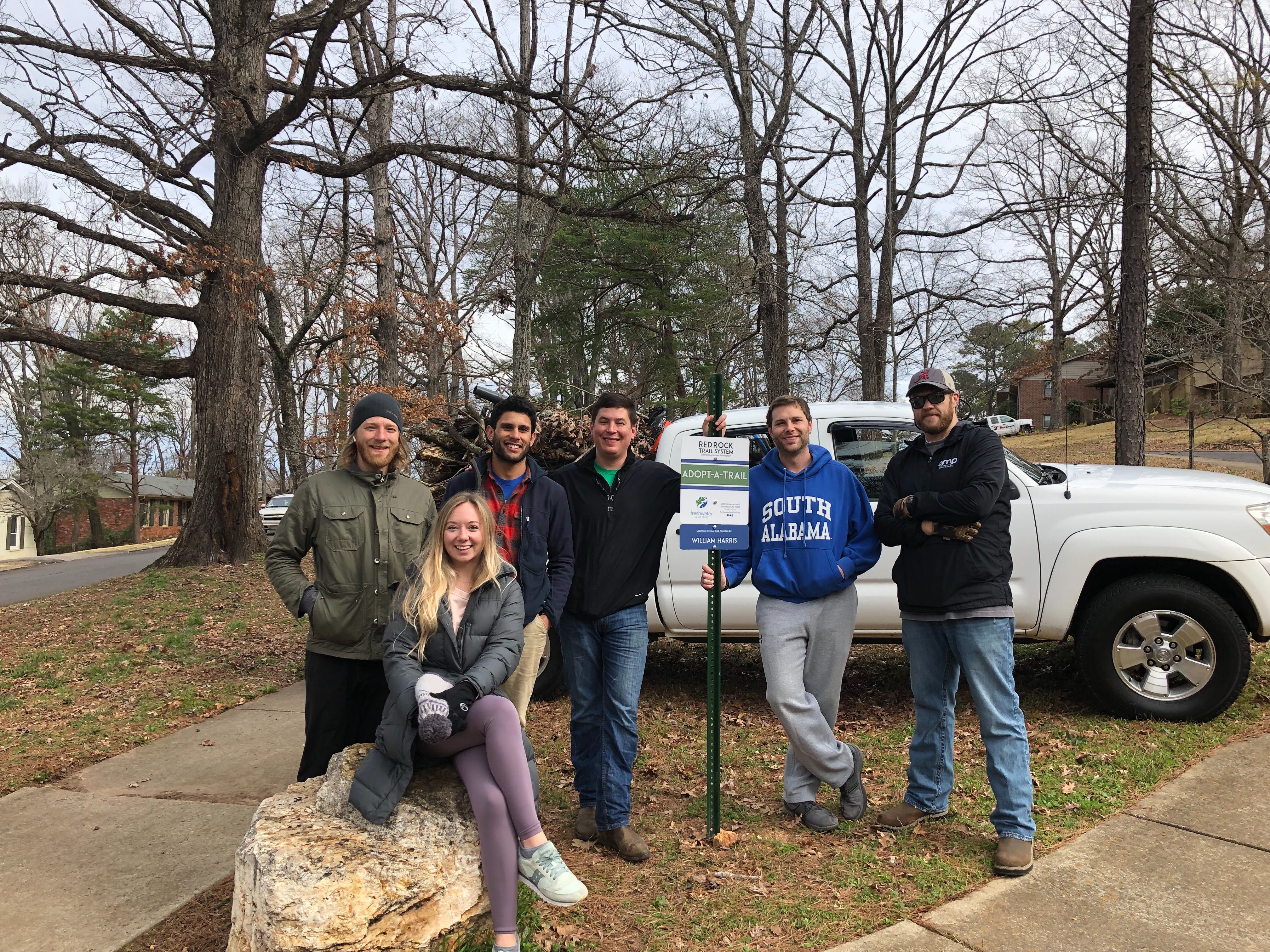 We're excited to announce that local resident William Harris has adopted Clairmont Avenue Trail! Will adopted a half mile of trail and completed his first workday in February. Here, he shares more about his experience…
Favorite Outdoor Places: I use trails to commute, exercise, and just to relax from the hustle and bustle of everyday life. Birmingham's best kept secret in terms of outdoor life would be Ruffner Mountain. I love that place. My mother worked in the nature center when I was a kid so it holds a special place in my heart.
Partnering with Freshwater Land Trust: I first learned about the Adopt-a-Trail program by running on Vulcan Trail. I started following Freshwater Land Trust on Instagram and saw they had some trails needing to be adopted, and I thought why not. My mom hassles me about having kids so I thought this was a better idea right now!
Taking Care of a Trail : On our first cleanup day my friends (who I'm so thankful for) showed up in full force and helped pick up sticks and limbs. I had gone out a few days before and picked up trash. I haven't set any dates but definitely will have three more cleanups this year.