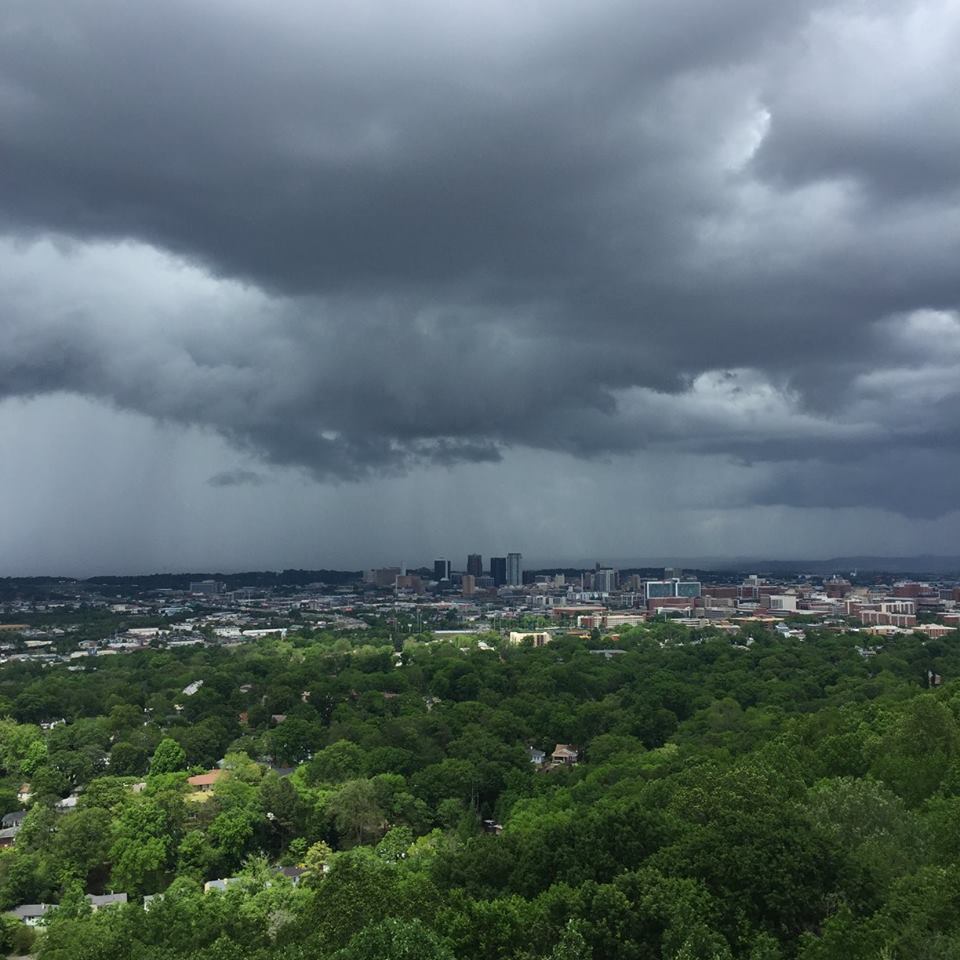 Partner Spotlights are conversations with the people who make our work possible.
Derek Conrad Brown

Occupation: Management and Workplace Culture Consultant

Connected to Freshwater Land Trust since: 2016

Favorite local trail: Rotary Trail, because: 1) It has had a transformative impact, both in changing ugly blight into a beautiful linear park and in fast-starting reinvestment all along the corridor through which it runs 2) It serves as a heavily used, pedestrian-friendly connector between neighborhoods 3) It was a very meaningful gift from the members of Rotary Club of Birmingham to the citizens of Birmingham celebrating 100 years of the club's service to the city. 4) It has become one of the most popular places where visitors take photos during their visit to the city.

If you could be any plant or animal native to Alabama, what would you be?  "Of course I think of all the abundant fun, bizarre flora and fauna to choose from in our state, and I am tempted to select something really quirky like a cicada. But I think I'll choose the White Oak.
"If they have a good place to put down roots and grow, can survive pests and people who want to cut them down, they can become some of the strongest, most sturdy, stately, and productive trees in the state. They're slow growing and take a big investment of time, which puts them in stark contrast to the popular, fast growing, disposable trees often planted in our modern developments.
"Many memorable ancient White Oaks in my life have ended up being guardians and markers of the special old local places of meaning in my life. They tower over old family cemeteries, old family home places, old country churches with family connections, the now closed elementary school I attended, and even the ruins of a great-great-great-great uncle's gristmill on my parents' property on Valley Creek in western Jefferson County. They're a real classic."
Since he was a child living along the calm, meandering waters of Jefferson County's Valley Creek, Derek Conrad Brown has loved the great outdoors. "There's a great big gap in your quality of life if you don't spend time outdoors," said Brown.
Growing up in the country, Brown practically lived outside, whether he was taking long walks after school or playing in the thick Alabama woods, his love for the outdoors has been constant, and his interest was piqued when he read about Freshwater Land Trust in the early 2000s. Over the years Brown met a number of land trust and conservation enthusiasts, including past executive director Libba Vaughan, and has been an active Freshwater Land Trust supporter for the past several years.
"What is more exciting than supporting an organization that focuses on trails that will be around for years to come?" Brown said. An avid hiker, Brown has attended our Sunday Hike Series and has also supported land trust fundraising events like Land Aid and Too Hot To Hike. "The master plan for the trail system is so important for Jefferson County," Brown said.
The plan proposes 750 miles of connected multi-use trails, parks, bike lanes, and sidewalks, so every Jefferson County resident has access to alternative transportation and outdoor recreation. Almost 120 miles of trail are complete and part of our interactive trail map.
"Freshwater Land Trust is creating a new level of connectivity among Birmingham communities, and I am very honored to be a part of it," Brown said.