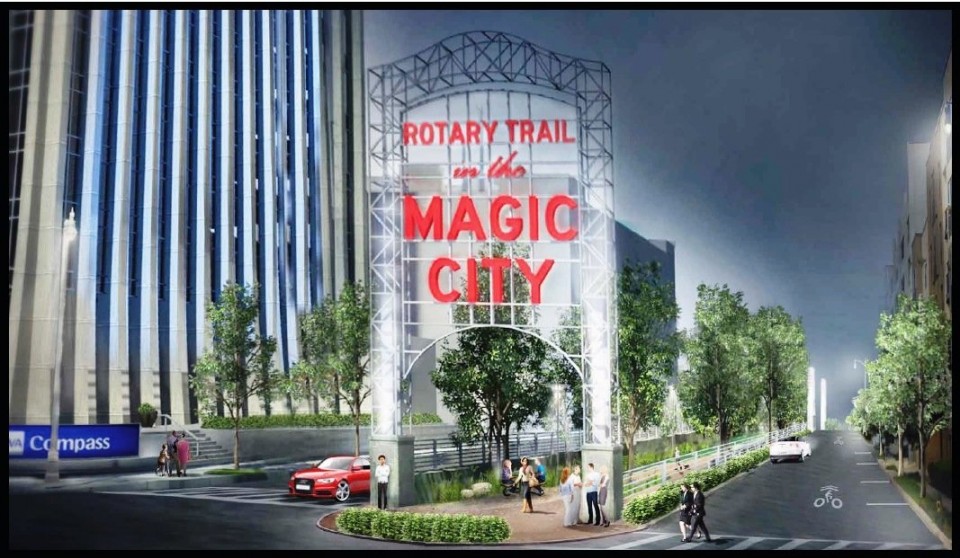 It's that time again! We're kicking off the start of spring with a Red Rock Tuesday at Rotary Trail next week! On Tuesday, April 5th at 7:00 a.m., we will be filming our monthly Red Rock Tuesday with Fox 6 Good Day Alabama at the brand new Rotary Trail. The grand opening of the Rotary Trail will take place the next day—Wednesday, April 6th at 6:15 p.m.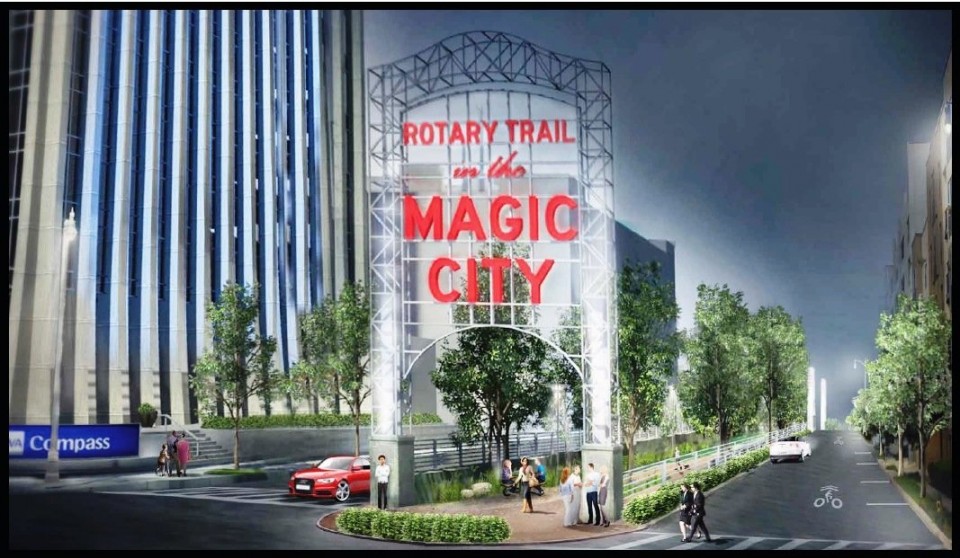 The Rotary Trail is a $4.5 million extension of Railroad Park from 20th Street to 24th Street along First Avenue South. The trail follows the old railroad cut through downtown Birmingham. Each block of the new Rotary Trails features different design characteristics, incorporating different running and walking paths, bench seating, picnic areas, landscaping, lighting and amenities from amphitheaters to boardwalks. The new trail features a 46-foot sign reminiscent of the historic "Birmingham the Magic City" sign, marking "Rotary Trail in the Magic City".
We invite you to come join us, Jeh Jeh Pruitt, the Fox 6 Good Day Alabama team, Rotary Trail designers and members of Rotary Club for April's Red Rock Tuesday!