Freshwater Land Trust's commissioned "I Love Birmingham" mural is complete, just in time for The World Games! Approximately 10,000 sq ft, the mural is located on the Lee-Rodgers Tire Company building along the new Hugh Kaul Trail behind the M2 building at 3501 1st Avenue South, home to FLT's offices and Ghost Train Brewing.
The mural was designed and painted by Shawn Fitzwater with Fitz Signs & Murals, and it depicts different activities you can engage in on the trail system, in addition to the large text reading, "I ❤ BIRMINGHAM."
The colorful new mural was a gift to the city of Birmingham from Freshwater Land Trust for The World Games, and it truly brightens up the surrounding landscape and celebrates trails and recreation. Check out this video to see the progression and the full scope of the final product.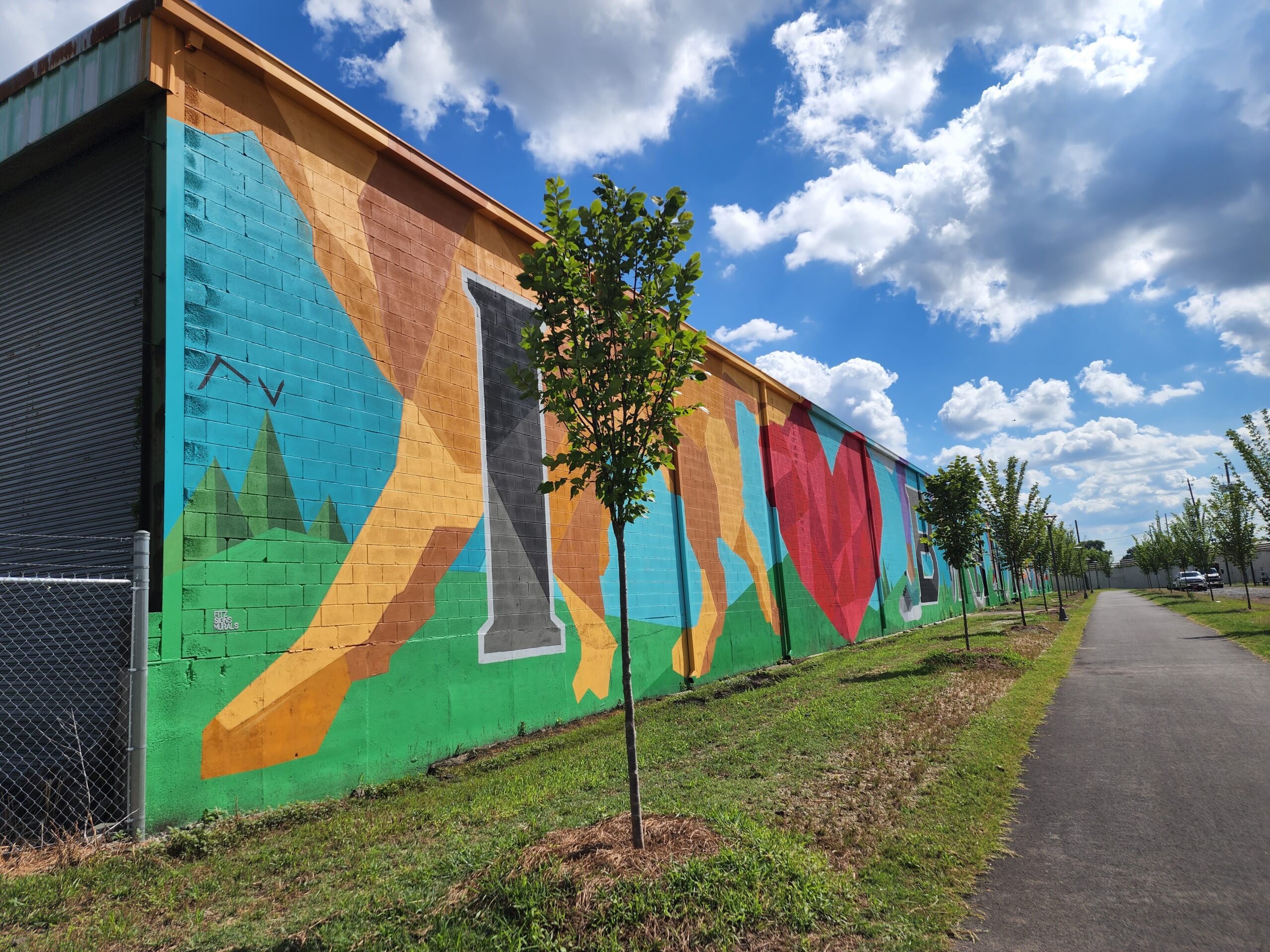 Excitingly, the new Sunrise Rotary Plaza was also finished in time for The World Games, with a ribbon-cutting held on June 28th. The plaza is also located on the Hugh Kaul Trail, just beyond the Lee-Rogers Tire Company building, and it has benches and tables for passersby to use. But the highlight of the plaza is the nearly 30-foot tall sculpture called "Inception," designed by Birmingham native Deedee Morrison. Read more about the sculpture here.