BIRMINGHAM, ALABAMA – On Tuesday, July 26th, Freshwater Land Trust (FLT), Wells Fargo, Black Warrior Riverkeeper, and other Project Litter Gitter partners installed a Litter Gitter device in a Valley Creek tributary near the headwaters of Valley Creek.
FLT received a $12,500 grant that will sponsor the Valley Creek Litter Gitter's maintenance for six months. It is the fourth Litter Gitter in Valley Creek, the seventh in the Black Warrior Watershed, and the 12th in the Greater Birmingham area. We owe a huge thank you to our project partner, Black Warrior Riverkeeper, for identifying the best location for effective litter collection.
"Wells Fargo is excited to support Freshwater Land Trust and their goal to create a greener Alabama for future generations," said Wells Fargo Social Impact and Sustainability Specialist, Ruby Fenton. "It is our hope that this installation will help cultivate a cleaner, more sustainable Birmingham."
A Litter Gitter is an in-stream floatation device that collects trash from stormwater runoff and prevents it from continuing further downstream. FLT has a longstanding partnership with Osprey Initiative, LLC, the Alabama-based contractor that installs and maintains these devices. Osprey monitors, collects, and recycles litter from these devices on a bi-weekly basis.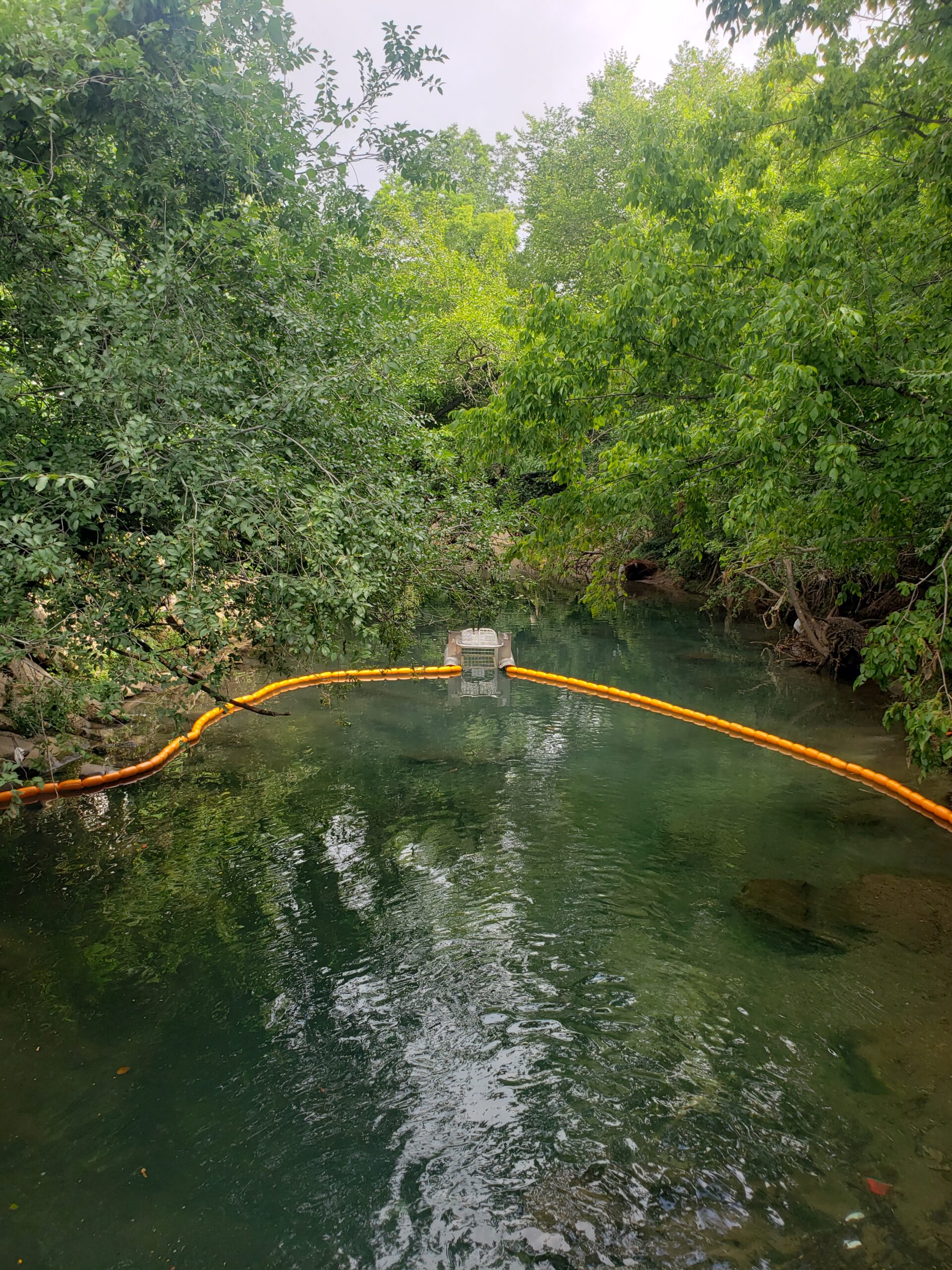 FLT's Project Litter Gitter seeks to eliminate trash from waterway entrances, decrease the amount of future litter, and educate the community of litter's negative impact on the environment. This project supports the Jefferson County Litter Quitters education program, led by the Jefferson County Conservation District.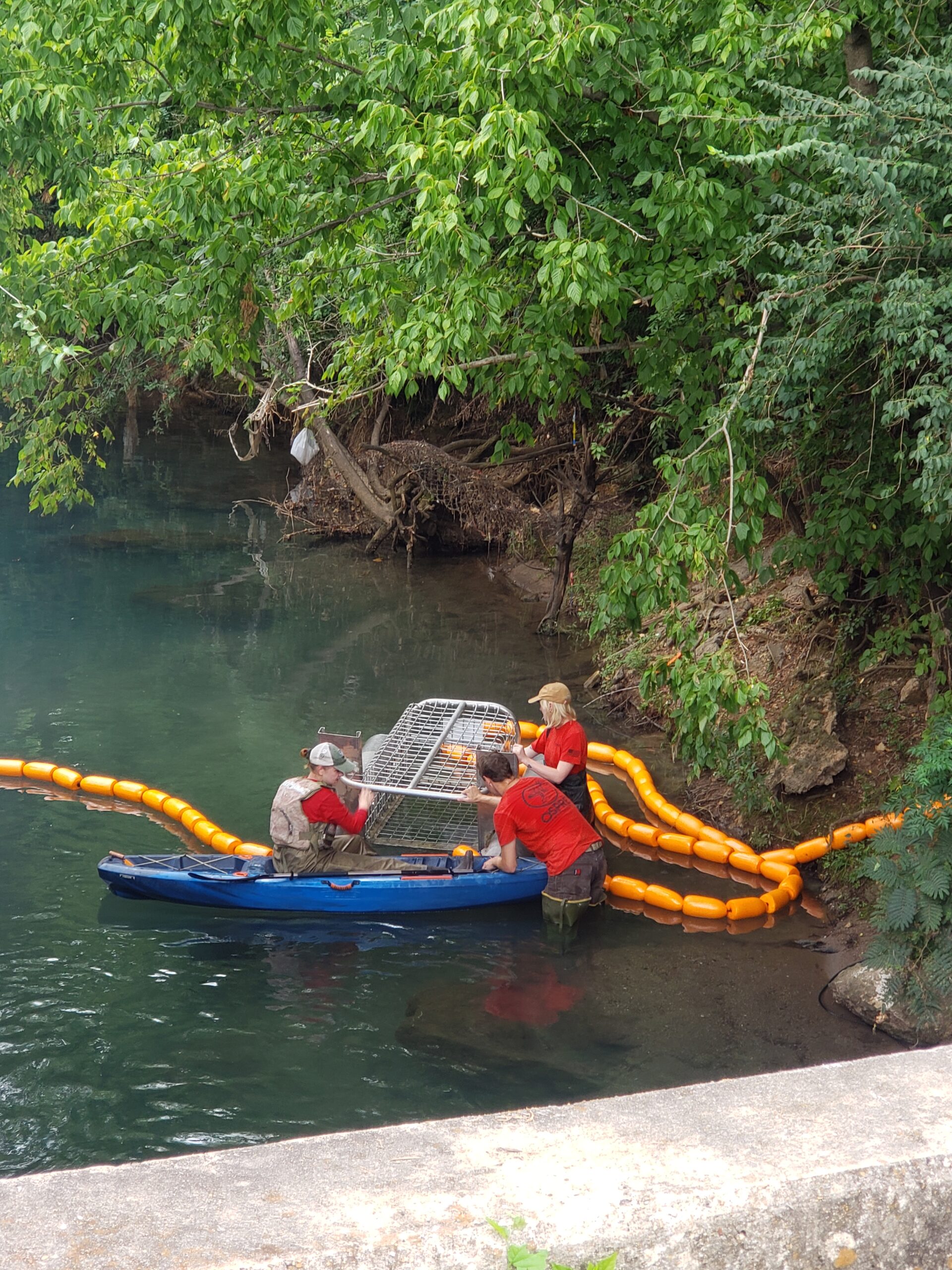 Other Litter Gitters in central Alabama are located in Valley, Village, Five Mile, Pinchgut, Buck, Shades, and Griffin Creeks in Alabaster, Bessemer, Birmingham, Brighton, Homewood, Tarrant, and Trussville.
FLT wishes to thank our other project partners including all the involved cities, the EPA, River Network, Cahaba Riverkeeper, the Jefferson County Department of Health, Jefferson County Commission, Village Creek Society, Coca-Cola Bottling Company, ABC Coke, a division of Drummond Company, and Village Creek Society.
To learn more about Project Litter Gitter, including site locations and sponsorship information, visit freshwaterlandtrust.org/litter-gitters.