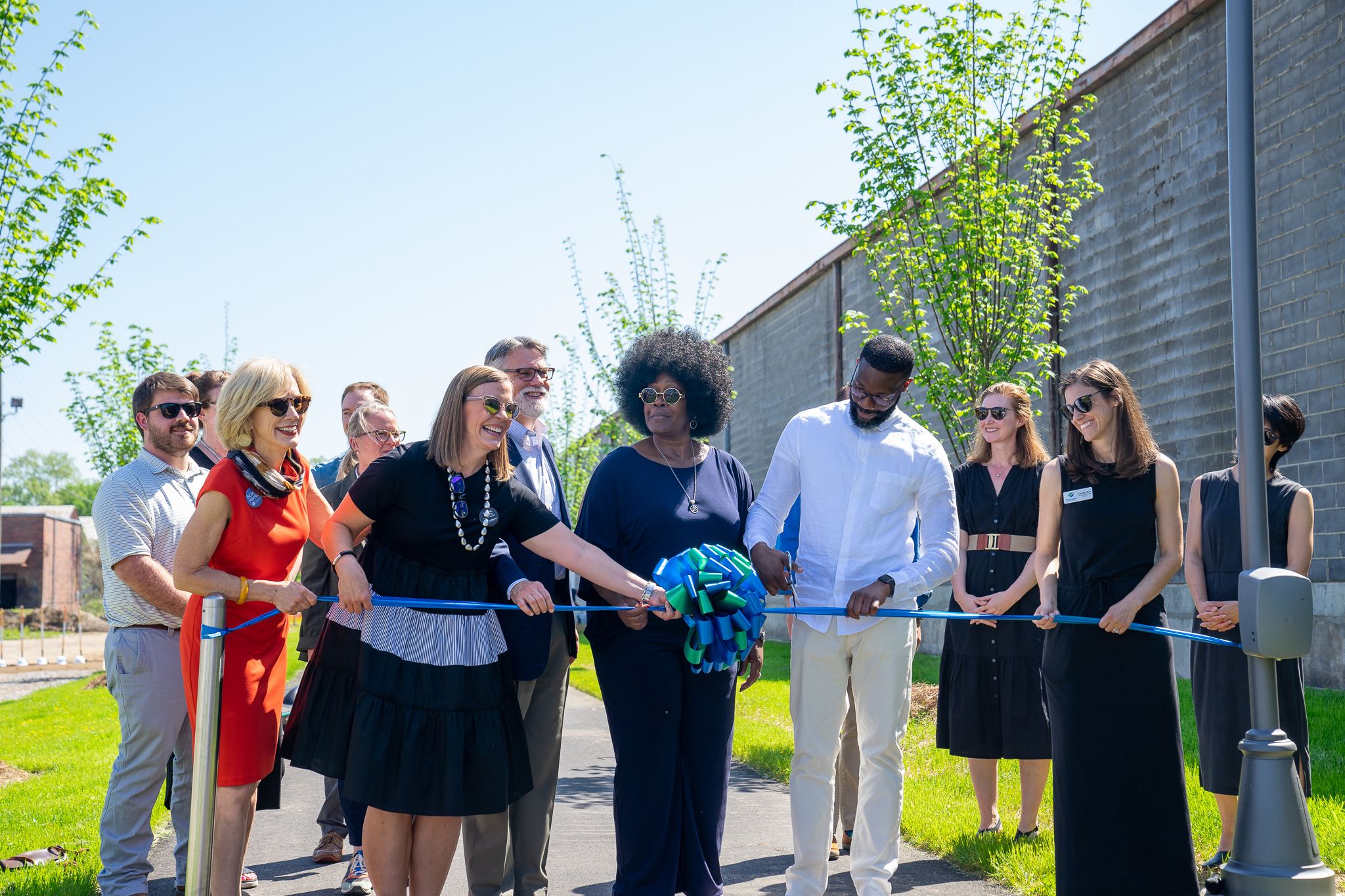 BIRMINGHAM, ALABAMA — On Earth Day, Freshwater Land Trust (FLT) hosted a ribbon cutting for the newly completed Hugh Kaul Trail segment, formerly known as the Jones Valley Trail Extension. FLT also announced the groundbreaking for the next segment of the Hugh Kaul Trail, formerly known as the Continental Gin Connector.
The completed Hugh Kaul Trail segment now connects Rotary Trail to Avondale, spanning from 1st Ave South and 24th Street to Avondale's 41st Street. It provides a safe, lighted trail for commuters, recreational users, and visitors. View our Find a Trail map to check it out.
The Hugh Kaul Trail's forthcoming segment will connect 41st Street to the historic Continental Gin Complex, home to Cahaba Brewing. This segment is slated to be completed this summer in time for the World Games.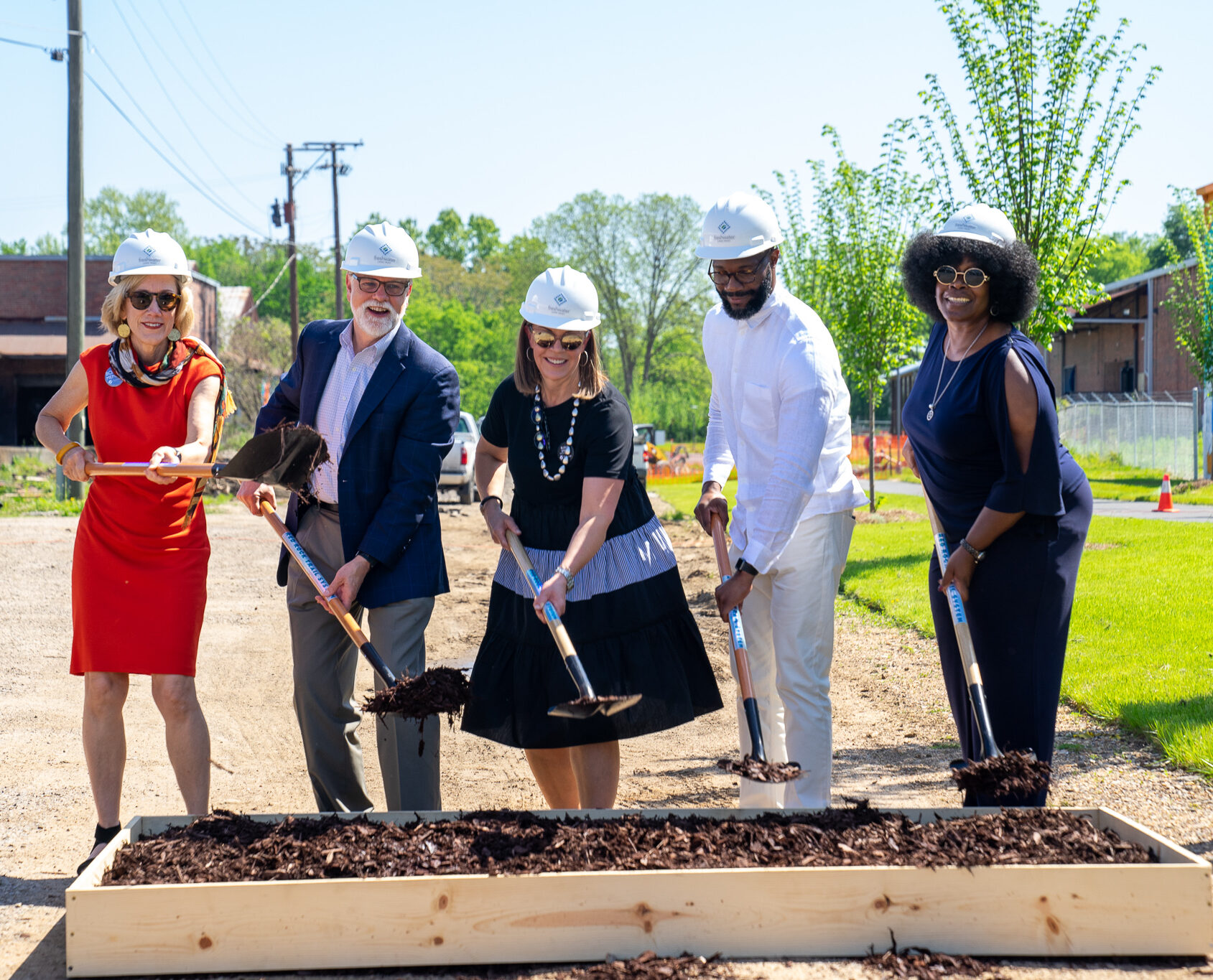 Upon completion, the entire Hugh Kaul Trail will be approximately 2.5 miles. The trail is a critical component to ultimately connecting downtown Birmingham to Ruffner Mountain.
The Hugh Kaul Foundation's generous support for the growing Red Rock Trail System resulted in naming rights for this trail.
"Trail projects of this magnitude aren't possible without committed community partners," said Carolyn Buck, FLT's Red Rock Trail System Director.
Speakers at the event included Birmingham Mayor Randall Woodfin, Jefferson County Commissioner Sheila Tyson, Dr. Mark Wilson (Health Officer at the Jefferson County Department of Health), and Jeanne Jackson (Vice President of FLT's Board of Directors).
The trail is part of Red Rock Trail System's Jones Valley Trail corridor that runs through the middle of Birmingham and includes outdoor destinations like Railroad Park, Rotary Trail, Sloss Furnaces, and the Pepper Place Market District. Commuters frequent the existing trail, cycling, running, and walking between Birmingham's eastern, western, and downtown communities.
"The Jones Valley Trail corridor is already loved by many and will be accessible to many more after the entire Hugh Kaul Trail is complete," said Buck.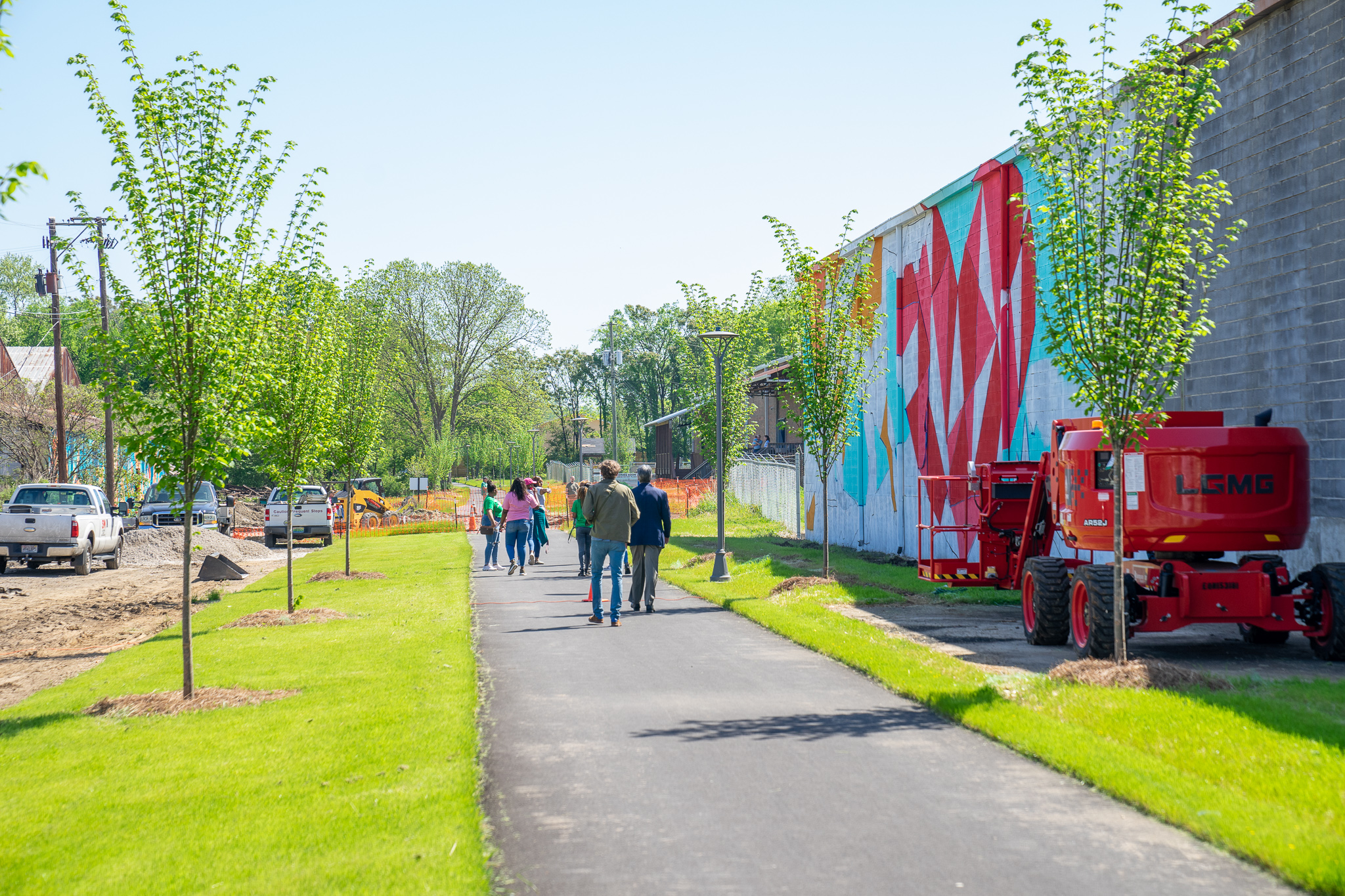 FLT is currently working with the national active transportation company, Alta Planning + Design, and local engineering firm, Dynamic Civil Solutions, to update the Red Rock Trail System's 10-year master plan for trails throughout Jefferson County, including the Birmingham metropolitan area. Once complete, FLT will aggressively pursue the next trail projects and look to additional community partners for support.
The Hugh Kaul Trail is part of the growing Red Rock Trail System, which Freshwater Land Trust is responsible for facilitating in Jefferson County, and it follows the completion of a number of popular other Red Rock trails, including Rotary Trail, Kiwanis Vulcan Trail, and the High Ore Line to Red Mountain Park connection.