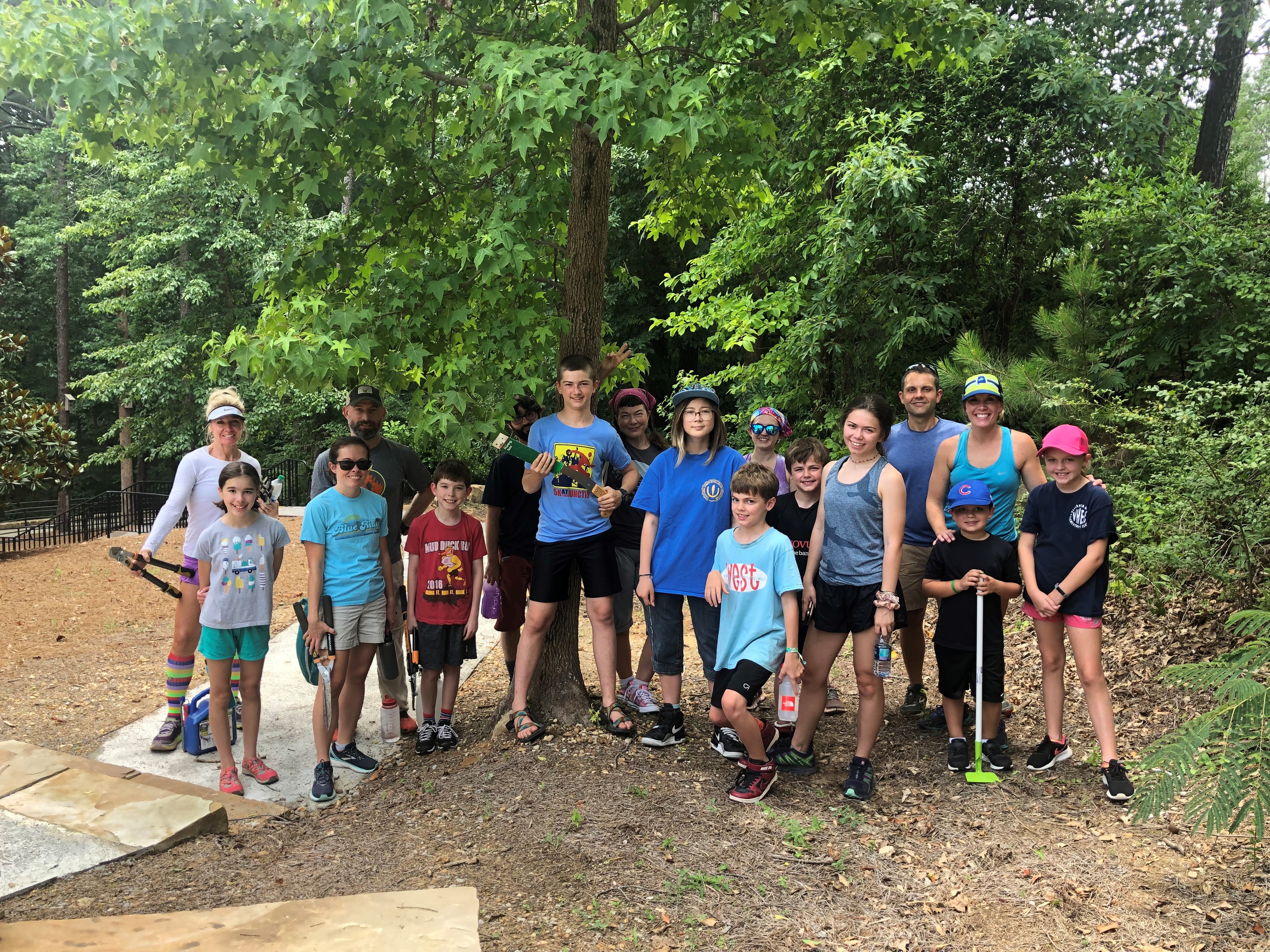 We're thrilled that the Birmingham Ultra Trail Society (BUTS) has adopted Boulder Canyon Loop in Vestavia!
This one-mile loop trail winds through a picturesque canyon cut by Patton Creek with parking available at Vestavia Hills Library in the Forest and Vestavia Hills Elementary School Center.
Members from the trail society have completed several workdays this year, removing invasives, overgrowth, and litter. Thank you, BUTS!