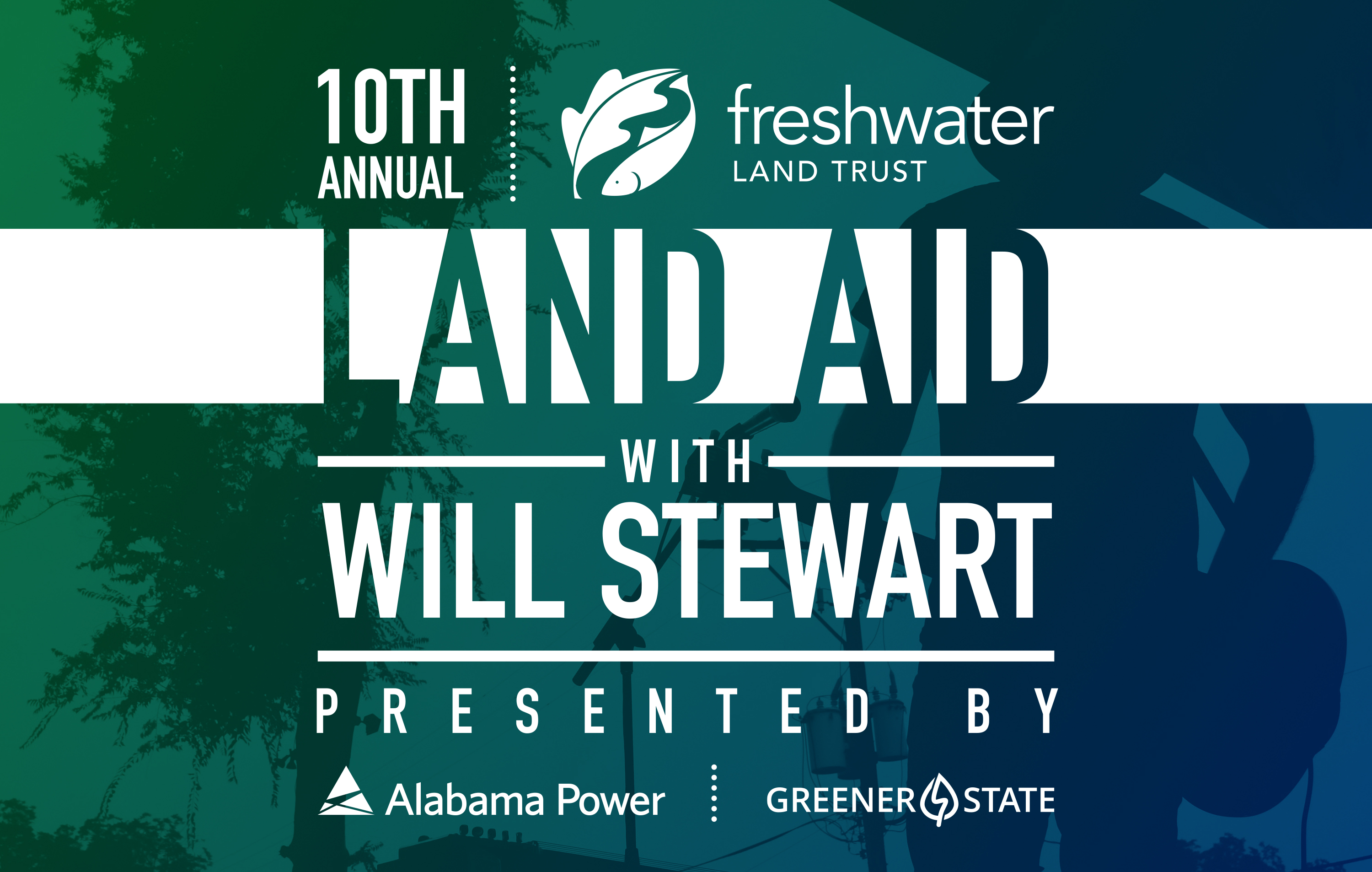 We are excited to announce our 10th annual Land Aid event, presented by Alabama Power & Greener State. Join your local land trust for a fun September night full of good beer and good music. Headlining this year's concert is Birmingham's own Will Stewart who recently released his first solo record, County Seat. We're excited to feature special guests The Green Seed and Rebecca Egeland.
Friday, September 14 at Avondale Brewery (201 41st Street South, Birmingham, AL)
Doors 6:00 PM / Music 7:00 PM
$10 in advance and $15 day of show
Thank you to our Land Aid sponsors.
PRESENTING SPONSOR
Alabama Power & Greener State
OPENING ACT SPONSORS
Brasfield & Gorrie
Honda Manufacturing of Alabama
SpreadRite
Wade Sand & Gravel
GROUPIE SPONSORS
America's First
Bradley
Maynard Cooper & Gale
Terracon
EVENT PARTNERS
Avondale Brewery
Birmingham Mountain Radio
Moss Rock Tacos and Tequila
Vecchia
Enjoy great music. Make an impact.
At Freshwater Land Trust, our mission is conserving, connecting, and caring for land and water in Central Alabama. Through Land Aid, we raise money for land conservation and trail development while connecting with new supporters from around Alabama. Thousands of individuals have supported our work through Land Aid in the past ten years. When you purchase a ticket, you help us conserve more land and build new trails in our community!
About Will Stewart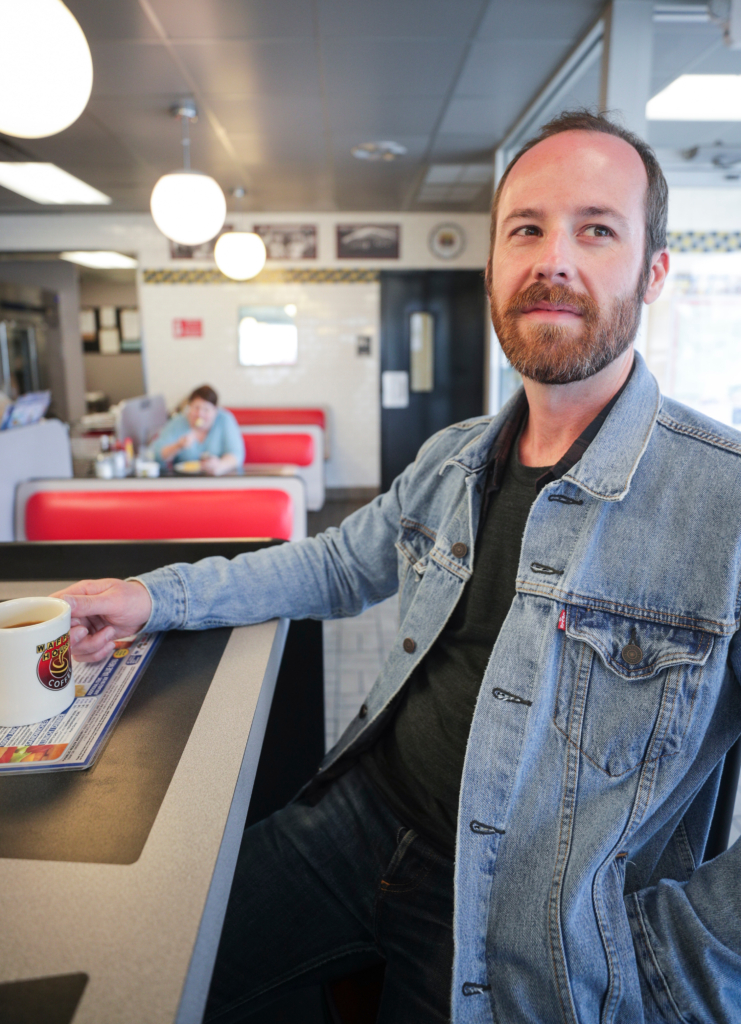 In March 2016, Will Stewart headed back home to Alabama. He'd been away for years, living in Nashville while earning his stripes as a songwriter, frontman, and lead guitarist. His fans reached as far away as London, where The Guardian — one of the U.K.'s most widely-reached papers — hailed his work.
Still, something kept drawing him down South. He'd grown up there, surrounded by the twang of classic country music and the stomp of rootsy rock & roll. Alabama was a complicated place, its history filled with dark characters and cultural clashes, but it was oddly compelling, too. It was home. Unable to resist the pull, Stewart returned to Birmingham. There, after a decade away, he rediscovered his muse: the Modern South, whose characters, complexities, open spaces, and strange beauty are all channeled into Stewart's full-length solo debut, County Seat.
Released in 2017, County Seat is a guitar-fueled Americana record, caught somewhere between the worlds of country and electrified rock. The songs are roomy and lush,  the result of an inspired — led by Stewart, who handles singing and guitar-playing duties — whose members recorded all nine tracks in two short days. There are swirls of swooning pedal steel, layers of vocal harmony, and the pastoral punch of a songwriter looking to turn the landscape of his home state into music. Close your eyes while playing songs like "Brush Arbor," whose title references Dennis Covington's Salvation on Sand Mountain, and you'll hear Stewart's Alabama home.  More on Stewart's website.