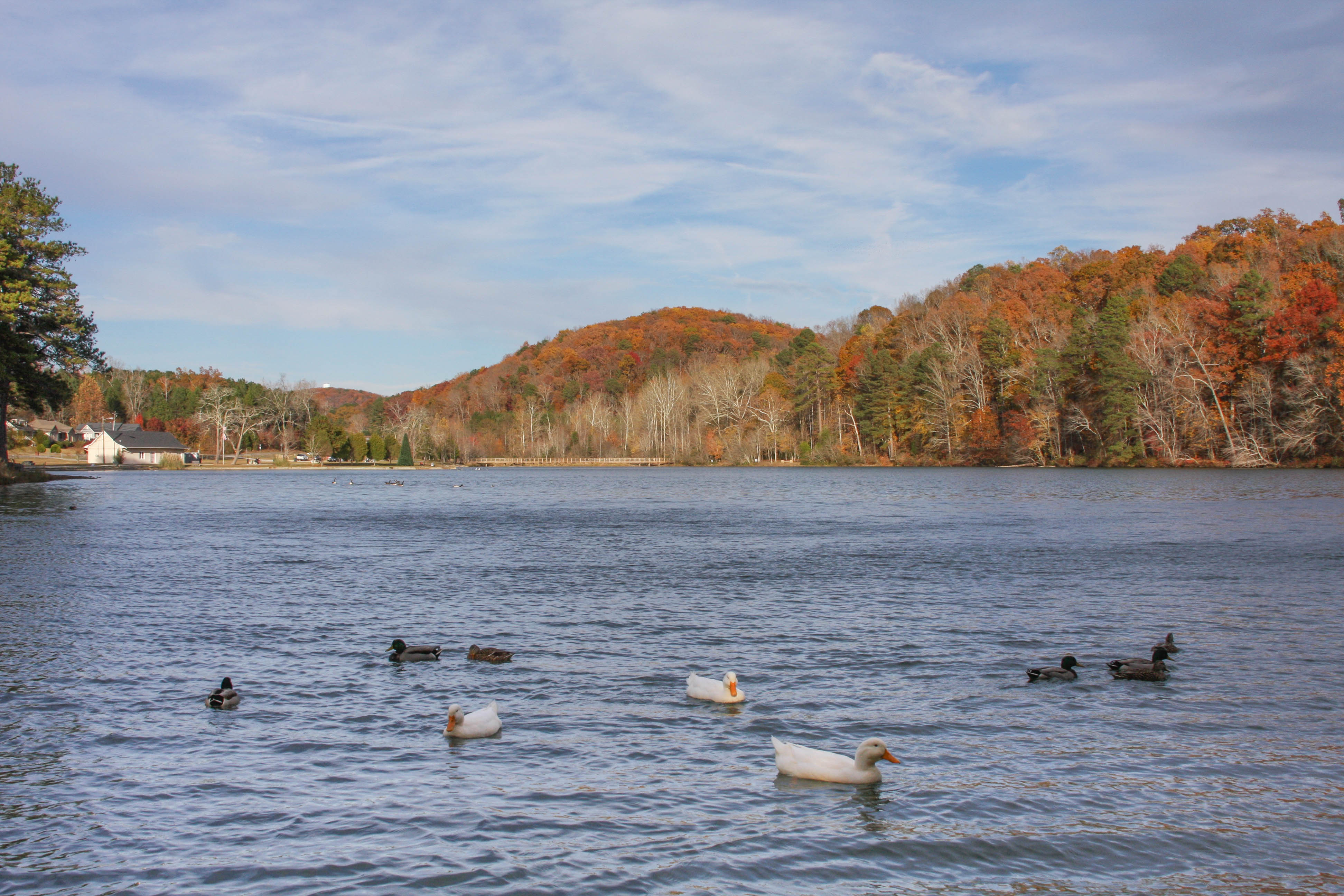 Nearly 20 miles northeast of downtown Birmingham lies the city of Clay, Alabama. Part rural community, part Birmingham suburb, the city stretches from the edges of Center Point and Trussville into increasingly rural terrain. However, Clay has a special distinction for its location: it's right in the sweet spot of the Turkey Creek watershed, a biologically vibrant stretch of land headlined by the Turkey Creek Nature Preserve in Pinson. Just a few miles east, however, amid the quiet open spaces and woods off Old Springville Road, lies a lake and park that have become a popular destination for families and outdoor enthusiasts alike: Cosby Lake.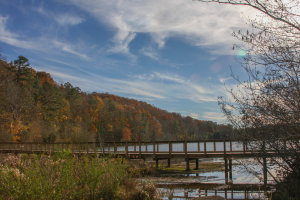 A pristine natural wetland smack-dab in Clay's geographic center, Cosby Lake is home to countless species of fish, animals and birds, including beavers, catfish and Canada geese. Wooded coastlines and a mountain rising behind the trees provide beautiful views all times of year, from the bright greens of spring and summer to the reds and yellows of autumn and fall. There is space available for events, and with the proper permits, fishing. The park also connects to the Turkey Creek corridor of the Red Rock Ridge and Valley Trail System, serving as a key stop in this segment of Jefferson County's growing trail system.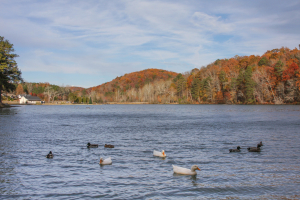 Secured for permanent protection in 2008 thanks to an agreement between the city of Clay and the Freshwater Land Trust, Cosby Lake is a picturesque opportunity for the surrounding communities to get outdoors and enjoy the biological beauty that Alabama and the Turkey Creek watershed have to offer.