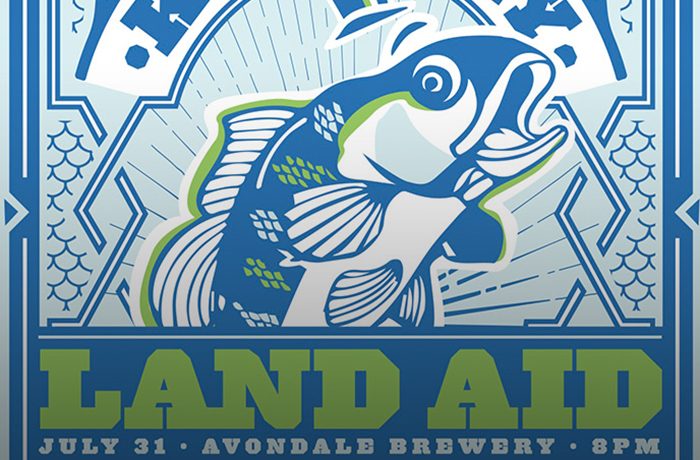 The Freshwater Land Trust is excited to announce that their 7th annual Land Aid event will be held on Friday, July 31, at Avondale Brewery. The event will be headlined by Kopecky, an American indie-rock band. Nashville-based Kopecky (formerly the Kopecky Family Band) recently released their sophomore album, Drug for the Modern Age.
Kopecky has had their music appear on a variety of hit television series including Grey's Anatomy, Parenthood, The Vampire Diaries and Nashville, among others. Kopecky has toured all over the world and have played at some of the largest music festivals including Austin City Limits, Bumbershoot, SXSW, Lollapalooza and most recently Hangout Festival in Gulf Shores.
Proceeds from Land Aid benefit the Freshwater Land Trust, a Birmingham-based nonprofit organization whose mission is to conserve and connect open spaces that are critical for the protection of rivers and streams and that provide recreational opportunities for the communities it serves. The event is hosted by the Freshwater Land Trust junior board, a diverse group of young professionals committed to promoting the organization's mission throughout the community and region.
"Our annual flagship event, Land Aid, is an opportunity for residents to learn more about our work and support our efforts to conserve land throughout Central Alabama," said Wendy Jackson, Executive Director of the Freshwater Land Trust. "Since 2007, thousands of attendees have helped make Land Aid a success and ultimately helping to fulfill our mission to preserve the places that matter for future generations."
The Freshwater Land Trust secures land through acquisition or easements, with the help of many partnerships serving eight counties in Central Alabama. Through the efforts of the Freshwater Land Trust staff, board of directors and junior board, more than 10,000 acres of land have been protected across Central Alabama.